Honestly, I have let the dust collect on my lamp shades for far too long. I have tried vacuuming them, but the dust seems to cling to the fabric. I have tried wiping it off with soap and water, but that just smeared the dust around. Then I found it… the easiest way (ever) to dust lamp shades, and all you need is one thing! Ready to clean those lamp shades?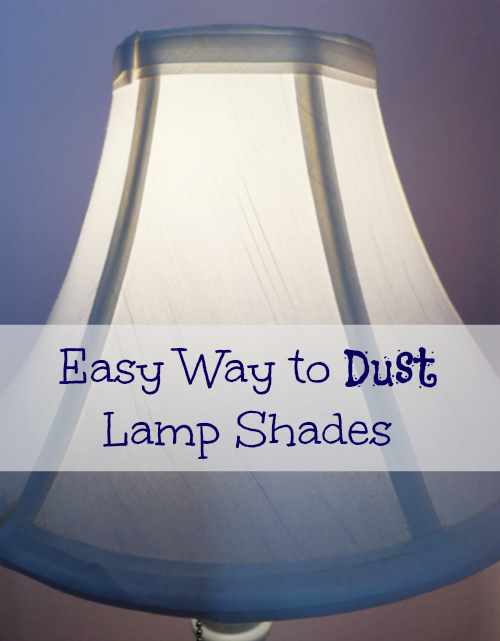 Cleaning isn't necessarily the most fun thing in the world. I realize this. However, there have been a couple cleaning tips that have gotten me a excited. Yep. Excited about cleaning. I loved how well I was able to remove hard water stains on my faucet with just a little vinegar. I was amazed that a bit of baking soda and hydrogen peroxide completely changed my porcelain sink from dull and stained, to a bright white. Here's another one, and it's SO simple.
While I was cleaning bedrooms for the 8 Week Cleaning Challenge, I stared at all the dusty lampshades. They were really gross, but I hadn't found anything that could get the dust off effectively. Then I remembered having read about a simple trick that was supposed to remove it with ease. Honestly, I was skeptical, but gave it a try, and it worked SO well!
What You Need to Dust Lamp Shades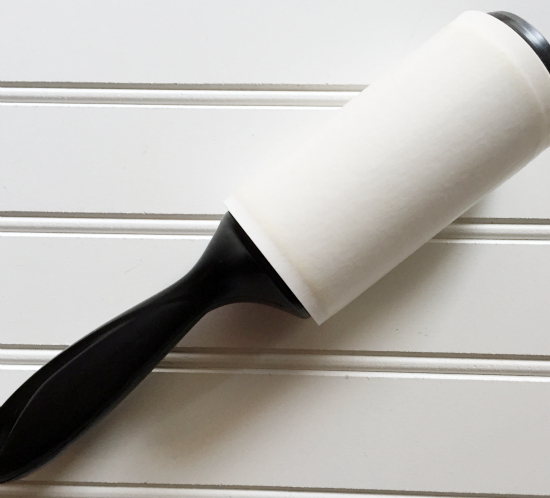 Affiliate links may be used. Please see our advertising disclosure for more information.
Yep. That's it. A lint roller.
Directions for Cleaning Lamp Shades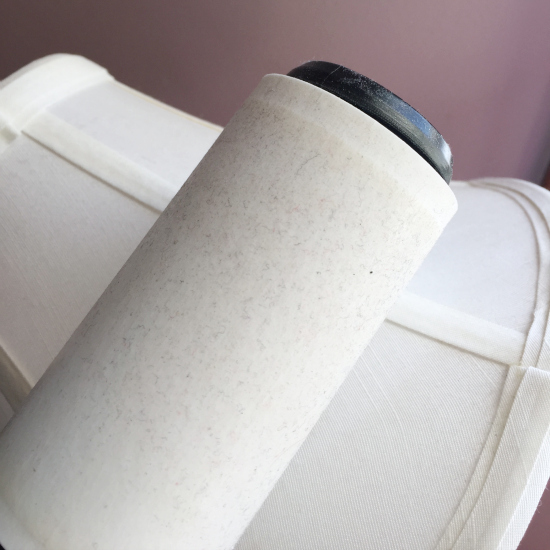 This hardly deserves an entire section devoted to the directions. Simply roll the lint roller all over the shade, and the dust comes right off. I had to change the roller tape halfway through because after it fills with dust, it loses the stickiness that pulls the dust from the shade. Take a look at the difference on my daughter's lamp shade.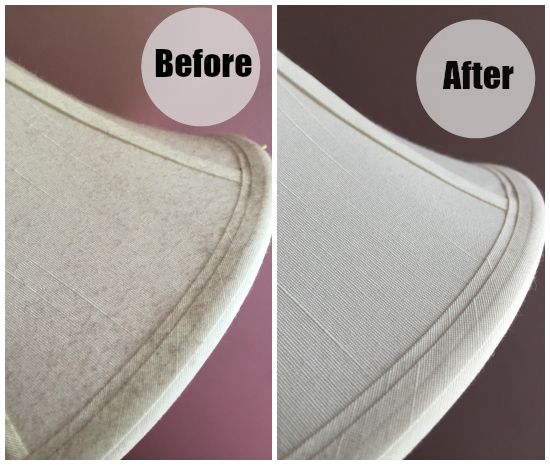 So simple.
Love it? Pin it!