You can find old books almost anywhere… and you can use them as décor. Check out these unique ways to decorate with books.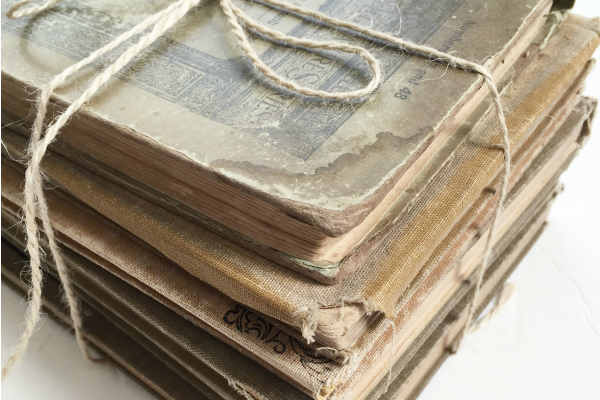 One of my favorite ways to decorate is to use pieces that have a little history; a story to tell. This stack of old readers belonged by my grandfather and great-grandfather, and I absolutely love that the corners are frayed and there are stains on the covers. It just means they were well used.
While I love preserving a little piece of history by keeping vintage books intact, I am also a big fan of buying them cheap at Goodwill or garage sales and using them for décor… For example, I followed this tutorial from Twelve On Main to create a little something for my office shelves… Best part is… it took me all of 3 minutes.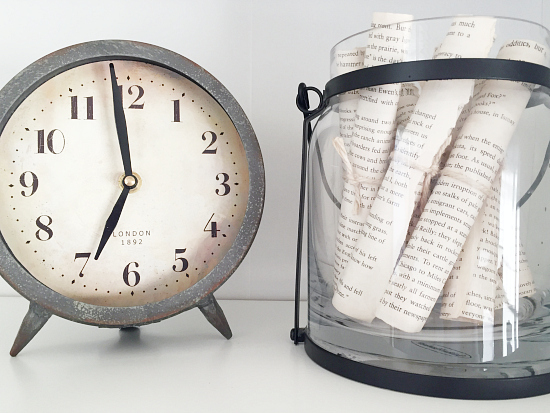 I also nabbed this idea from Making It In The Mountains, turning thrift store books into perfect, farmhouse-style décor.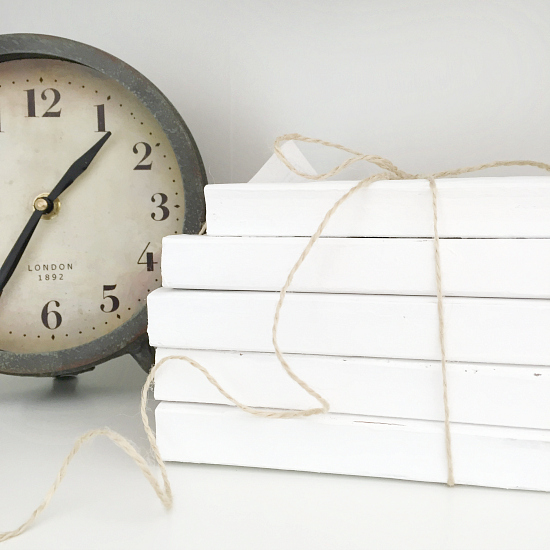 (Can you tell I was playing around with styling the shelves as the same clock is in both pictures? 🙂 )
This got me thinking: what else could one do with books and book pages? Well, turns out, there's a lot! Check out some of these ideas for turning thrift store/garage sale books into something amazing for your home.
Decorating with Books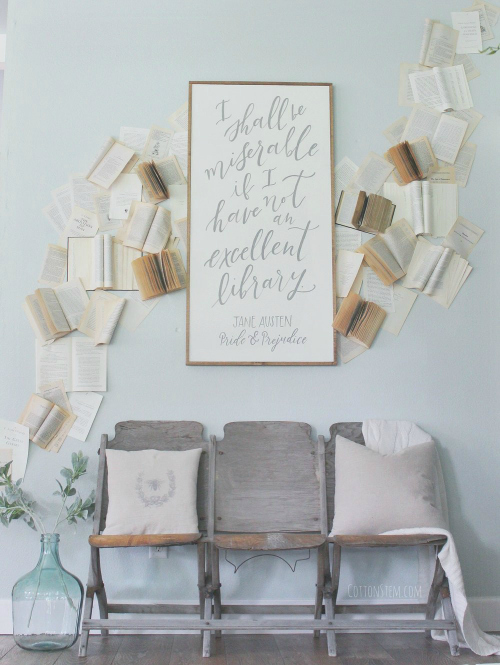 Love it? Pin it!