Maybe it's my psychology background, or the fact that I love goal-making activities, but none-the-less, here was my idea: a DIY Diffuser Bookmark. That's right… A diffuser bookmark! I honestly cannot say I have ever seen this done before. I have seen diffuser bracelets and diffuser necklaces, but never a bookmark. Ready to get started?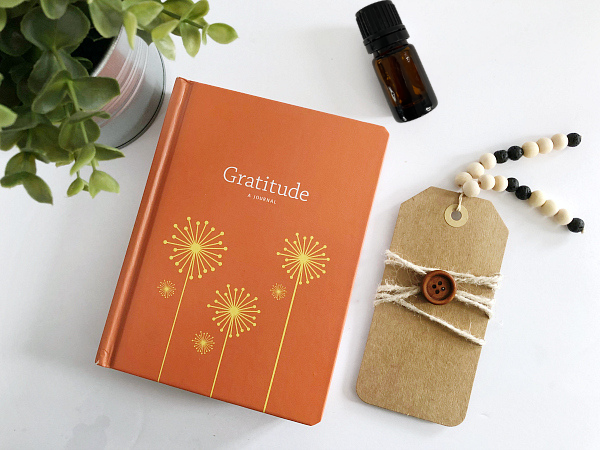 My intention behind a DIY Diffuser Bookmark is to pair the bookmark with a book and oil that all go together. My first thought was pairing a gratitude journal with an essential oil blend to use on the diffuser bookmark. Make sense?
What You Need to Make A Diffuser Bookmark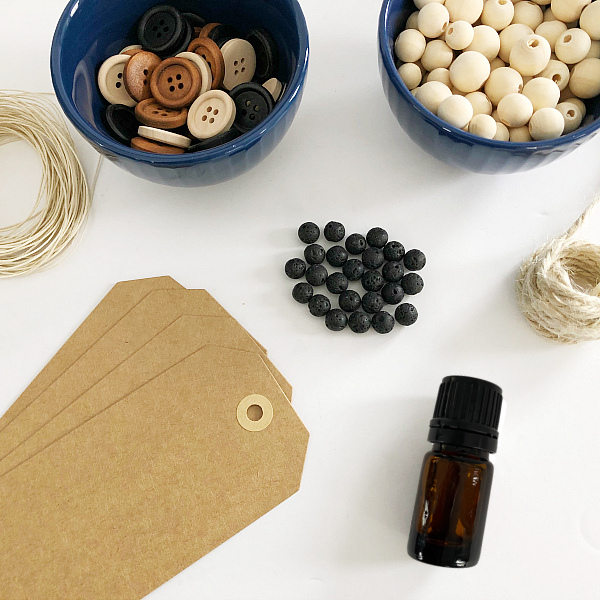 Large Gift Tags– While this is what I used, you could go a different route and use leather or heavy cardstock as well.
Thin Cording– Make sure the cording is small enough to go through the holes in your beads
Lava Beads– Lava beads are what creates the "diffuser" part of your bookmark
Wood Beads (Optional)- These are the exact ones I used
Embellishments- There are so many things you could do to embellish your bookmark. I went with wrapping twine around the tag and adding a wood button with a hot glue gun.
Book/Journal and Essential Oil- Some ideas for pairing a book with an essential oil are listed below
Let's talk briefly about lava beads, and why they work as a diffuser. Lava beads have little nooks and crannies that "trap" the essential oil, allowing the scent of the oil last.
How to Make A Diffuser Bookmark
When making your diffuser bookmark, start with the tassels. Simply loop your cording through the hole in the top of your tag. (If you are using something without a pre-made hole, simply create a hole with a hole-punch or  leather punch.) A little tip: cut your cording longer than you want the tassels to allow for easier tying of the ends.
Now, thread your beads onto the cording. I went with a series of wooden and lava beads, but it's up to you how you'd like to do this. Once your beads are added, knot the cording to secure the beads. I ended with a lava bead because the hole was smaller and I wouldn't need to knot the cording as much to keep the beads from coming off.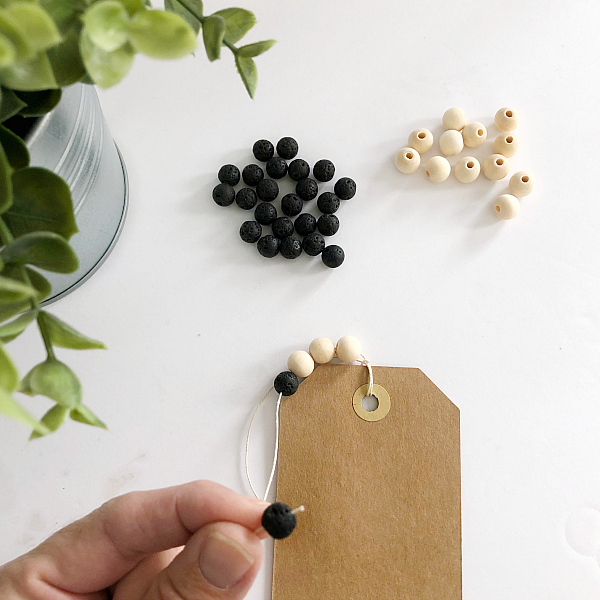 This next part is where you can let your creativity flow by adding embellishments to your bookmark. I am a neutral-loving girl, so I opted for using twine and a simple wood button.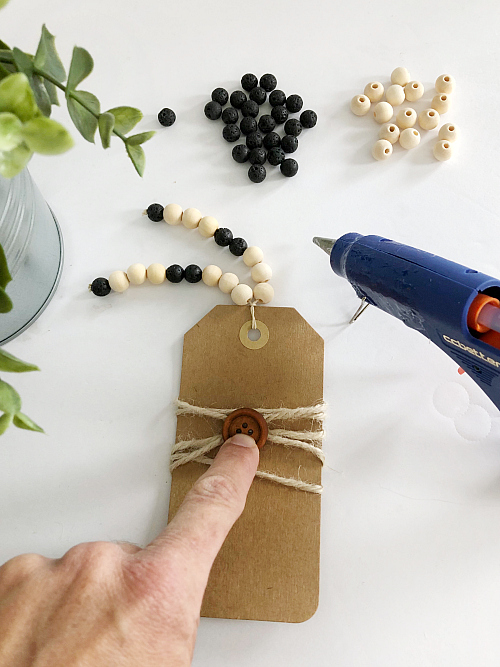 Now comes the fun part: come up with a book and essential oil to pair with the bookmark. Here are a few ideas:
*Please remember to dilute your essential oils according to the instructions on the bottle.
Not sure where to buy essential oils? Check out this post.
To use: Apply a drop or two of your chosen essential oil (diluted if required) to the lava beads and rub the oil into the beads. Keep the bookmark close as you use whatever book or journal you have chosen.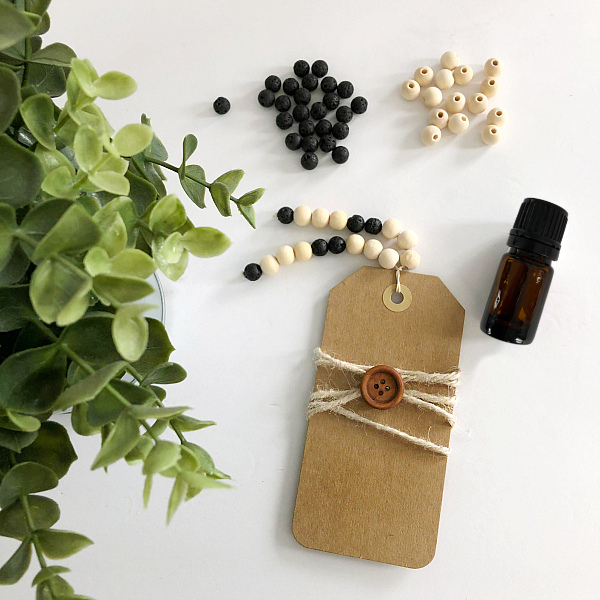 I would truly love to hear your ideas on which oils and books/journals you would pair together, so please leave your thoughts in the comments below.
Love it? Pin it!