I truly believe there is something special about taking the time to make a gift vs. picking something up at the store. One of the ideas for this year are these Scented Clay Ornaments. They are easy to make and your kids can help with them as well.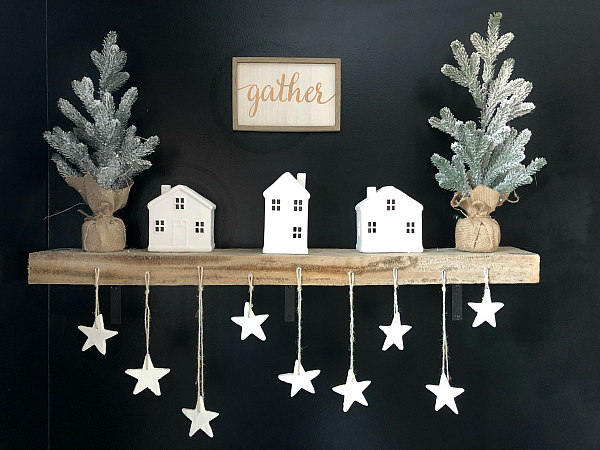 Last year I made some scented wood slice ornaments and I just loved their versatility. While you could certainly hang them on the tree, you could also use them as napkin rings or gift tags. I wanted to do something similar and thought clay would be perfect. Again, you can simply hang them on your tree, or think outside the box and use them as gift tags… or do as I did and make them into a "garland".
What You Need to Make Scented Clay Ornaments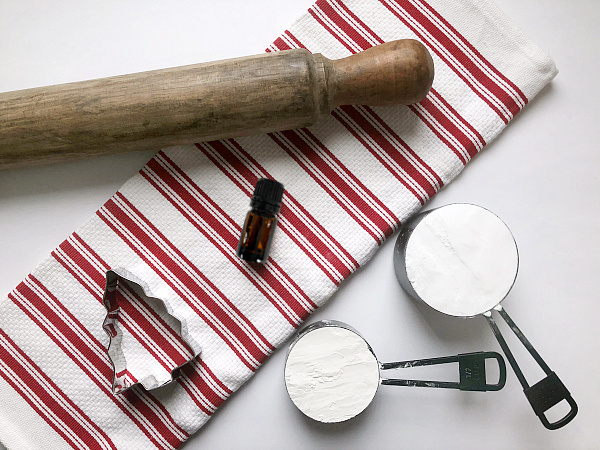 Affiliate links may be used. Please see our advertising disclosure for more information.
How to Make Scented Clay Ornaments
Start by combining 1 cup Baking Soda, 1/2 cup Corn Starch, and 3/4 cup water in a small sauce pan over medium heat.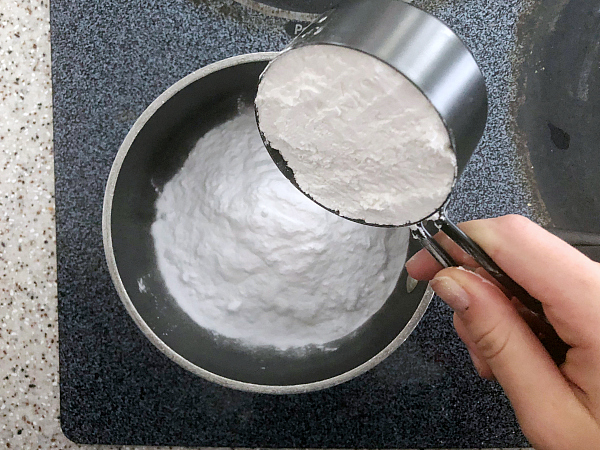 Continuously stir the mixture until it resembles mashed potatoes. This process will take 3-5 minutes.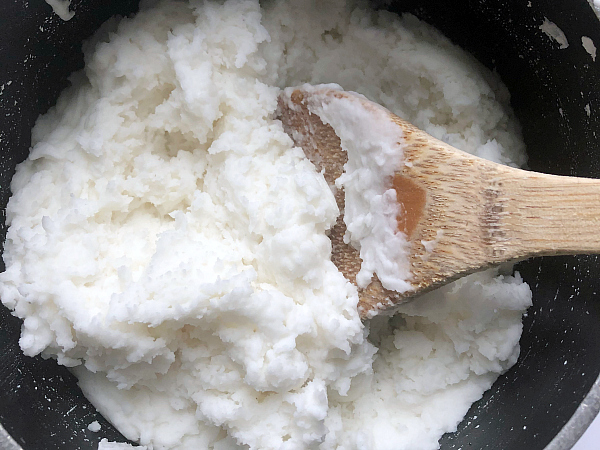 Once you achieve the correct consistency, remove the dough from the heat, cover with a dish towel, allowing it to cool for 20-30 minutes, or until you can safely handle the dough.
Using a rolling pin, roll the dough out until it is about 1/8″ thick. Then use cookie cutters to make your cut-outs.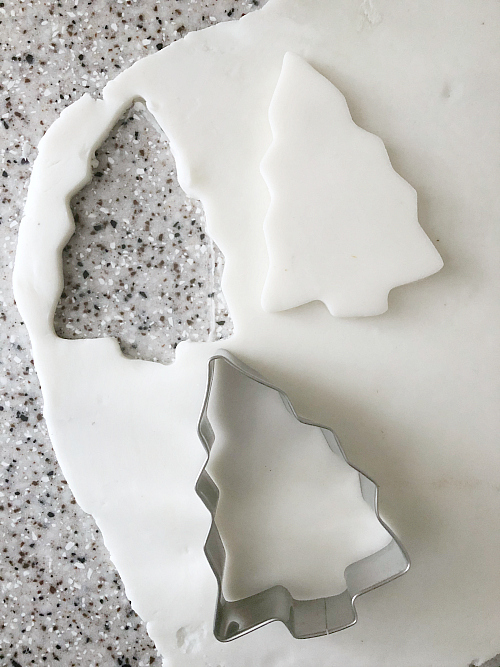 Once you have all the ornaments cut out, use a wood skewer to poke a hole in the top. This will be used for the twine to hang your ornament after it dries. Feel free to embellish your ornaments by stamping them with letters or other patterns. I'm a simple girl, so I left mine plain. (Boring. I know.)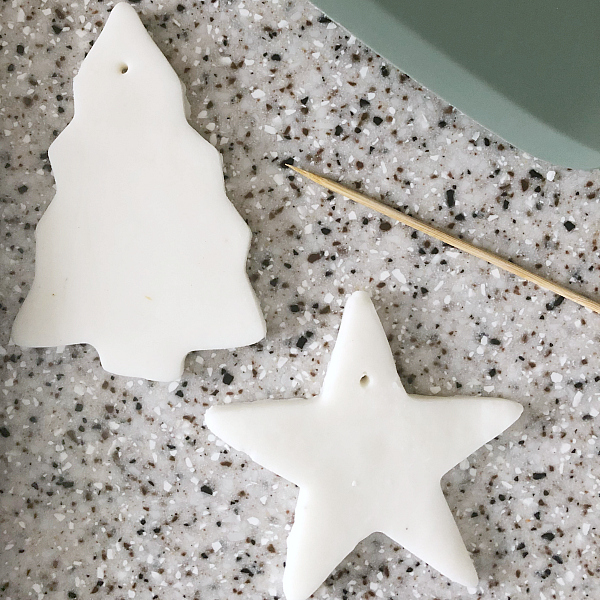 Place the ornaments onto a baking sheet and heat at 175° for 1 hour; turning every 15 minutes. When they are done, place them on a cooling rack to allow them time to cool.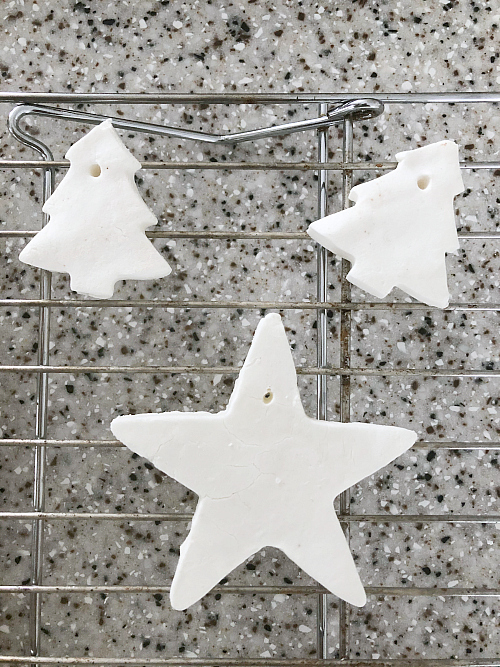 Once dry, add a drop or two of essential oil to the back of the ornament and allow it a little time to soak into the clay. Some ideas for essential oils to use on different cut-outs include:
Certain essential oils (such as cinnamon and clove) can cause skin irritation so do not allow any oil to directly touch the skin unless diluted with a carrier oil.
Thread some twine through the hole and be creative with how you display these simple scented clay ornaments.
Please Note: These ornaments are rather fragile, so be careful while threading your twine through the hole. It seems easier to thread as soon as the ornaments are out of the oven vs. waiting. Because twine is often made up of 3 strands, remove one of the strands if the twine is too thick to easily go through the hole.
While the scent will fade with time, simply add another drop to the back of the ornament to quickly revive it. Another option is to add 15 drops of essential oil to 1/2 tsp carrier oil and paint it onto the back of your ornament. Carrier oil doesn't evaporate as quickly as essential oils which may enhance the longevity of the scent.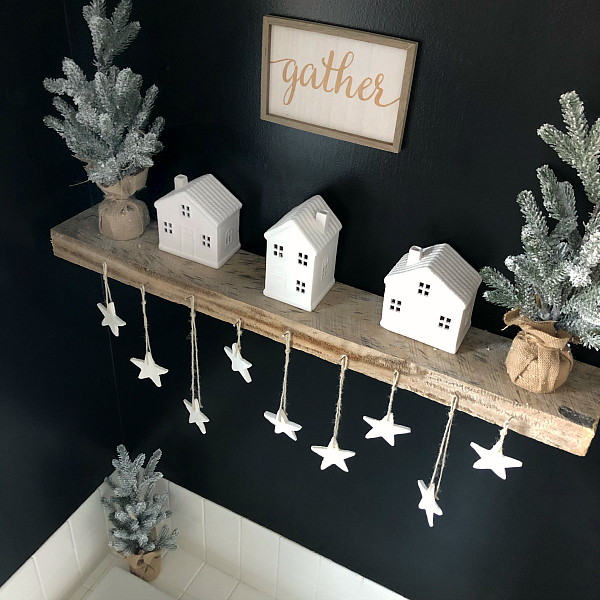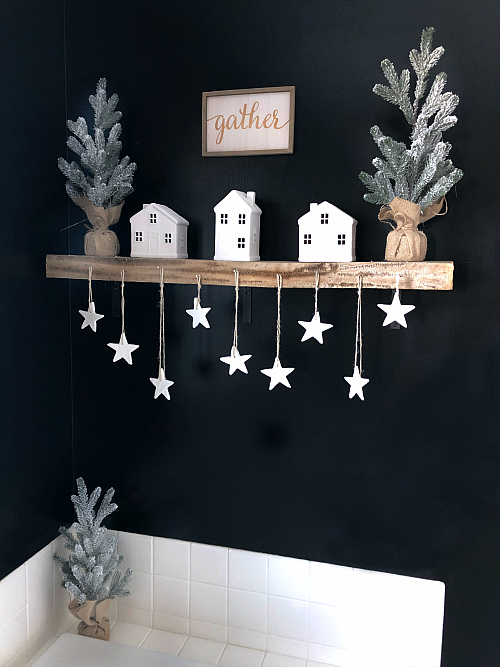 Love it? Pin it!