I can honestly say I have not bought store-bought hand soap in (at least) 3 years. Instead, I make my own DIY Foaming Hand Soap, and the results are amazing. It takes about 30 seconds to mix up, and costs less than those fancy bath store versions!
*If you'd like a little more information on making your own homemade foaming hand soap, a Video Tutorial is provided at the end of this post*
Honestly, I have wanted to try making my own DIY foaming hand soap for a very long time, and now that I've actually done it, I have no idea why I waited so long. Not only is this recipe incredibly easy to make, the ingredients I bought will last me a very long time; the first thing to run out will be the Castile soap… after 16 batches.
What You Need to Make DIY Foaming Hand Soap
Affiliate links may be used. Please see our advertising disclosure for more information.
Please note that I am making a recipe for an 8 oz. dispenser, if you are using a different size, adjust the recipe accordingly.
How to Make Your Own Foaming Hand Soap
Start by mixing 1/2 teaspoon Vitamin E oil (if using) and 15 drops of essential oil in a small glass bowl.
Once your oils are thoroughly combined, add in 1/4 cup Castile soap and stir.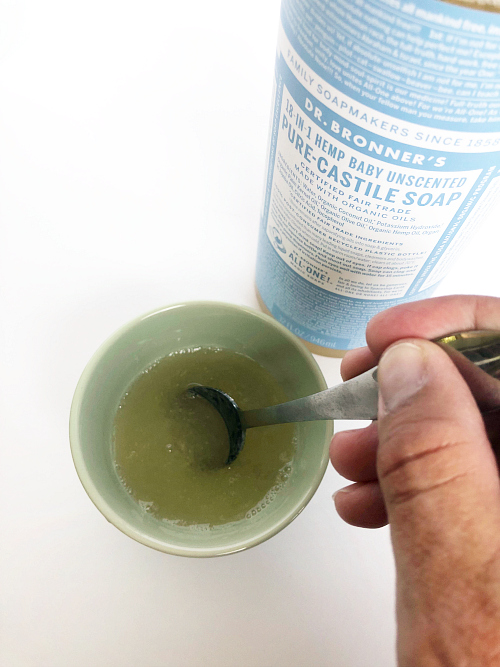 Pour the soap and oil concoction into a liquid measuring cup, and then slowly add the distilled water until you hit the 8 oz mark. Stir. Then pour it into your foaming hand soap dispenser.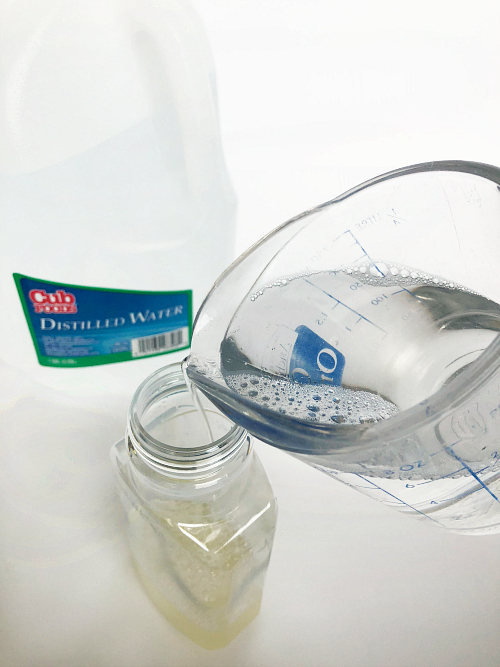 Prime the pump until you see a lovely looking lather of foaming soap.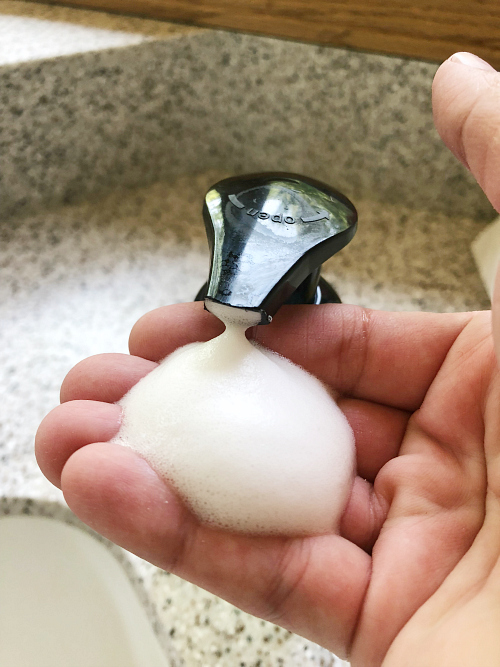 Done. DIY Foaming Hand Soap in about 30 seconds!
I decided to make a vinyl label just to add a little something to the, otherwise, plain bottle.
Watch This Tutorial
We are working to provide closed captioning to all our videos. While we work towards this goal, our YouTube channel provides Closed Captioning on videos as part of YouTube's interface. You may view this video on YouTube should you require closed captioning.
Love it? Pin it!