*If you'd like a little more information on making your own homemade foaming hand soap, a Video Tutorial is provided at the end of this post*
I have wanted to try my hand at making my own DIY foaming hand soap for a very long time, and now that I've actually done it, I have no idea why I waited so long. Not only is this DIY Foaming Hand Soap recipe incredibly easy to make, the ingredients I bought will last me a very long time; the first thing to run out will be the Castile soap, after 16 batches.
Here's What You'll Need: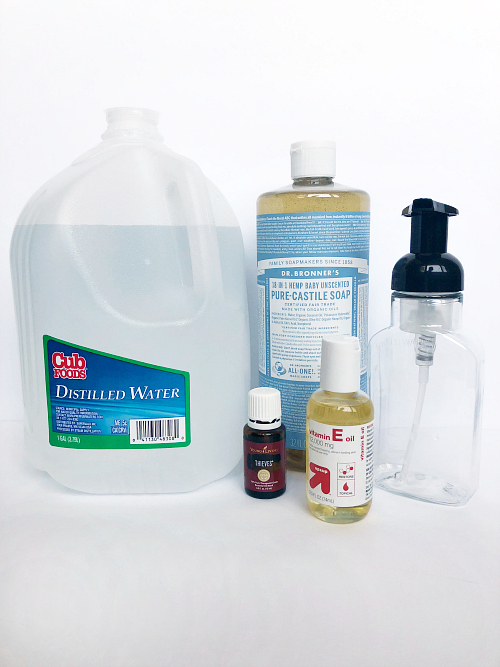 *Please note that I am making a recipe for an 8 oz. dispenser, if you are using a different size, adjust the recipe accordingly.
Directions:
Start by mixing your Vitamin E oil and Thieves essential oil (or other essential oil(s) of your choosing) in a small glass bowl. This is also where I added my Orange Essential Oil.
Once your oils are thoroughly combined, add in the Castile soap, and stir.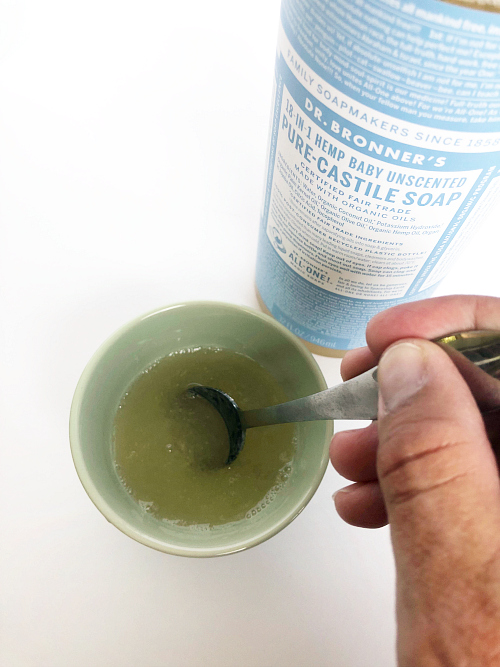 Pour the soap and oil concoction into the foaming hand dispenser, and then slowly add the distilled water until the dispenser is filled, leaving room for the pump to be added.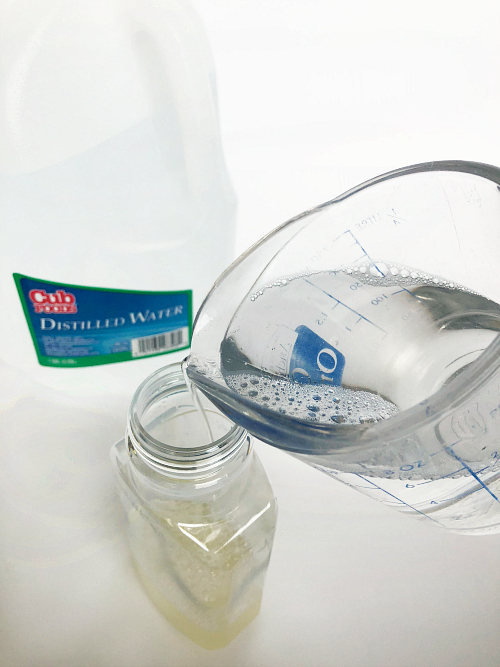 Prime the pump until you see a lovely looking lather of foaming soap.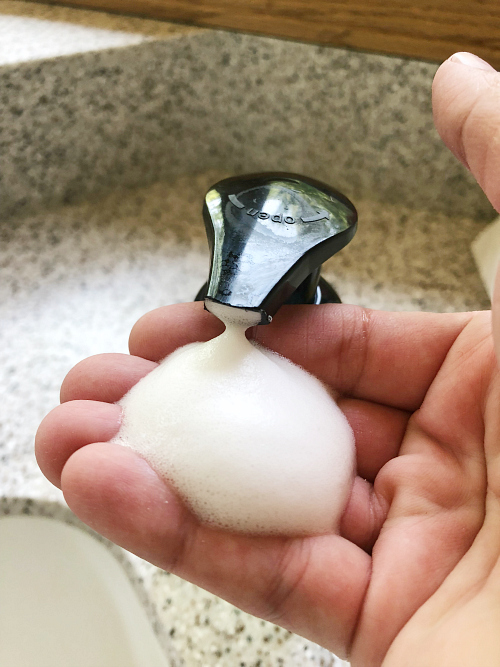 … and done. I decided to make a vinyl label just to add a little something to the, otherwise, plain bottle.
The total cost of making this foaming hand soap, with no questionable ingredients, was less than $2.50 for 8 oz. … not so bad 🙂
Watch This Tutorial
Want to Follow Along with Lemons, Lavender, & Laundry?
Subscribe!
Social media more your style?
Facebook // Pinterest // Instagram // Twitter
Love it? Pin it!