Rusty tools? Check out this easy tutorial on how to remove rust… with ketchup!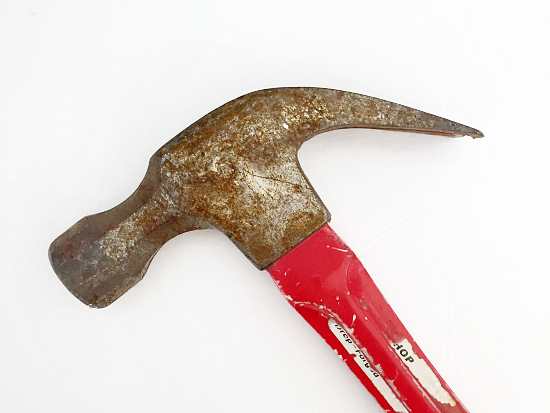 Sooo… the other day I was outside, putting together a ladder shelf in my driveway. I thought I had thoroughly cleaned up after myself, but after a nice rainstorm, I found I had left a hammer sitting out. And you know what happens when you leave tools in the rain, right? Rust. I had seen this little trick for rust removal, and thought I'd give it a try.
What You Need to Easily Remove Rust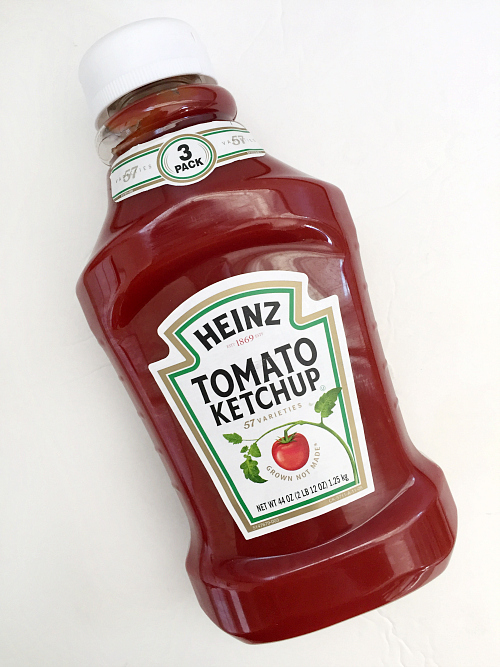 Affiliate links may be used. Please see our advertising disclosure for more information.
I know. Weird, right?! But it's true. We're going to remove rust with ketchup!
How to Remove Rust with Ketchup
Here's a look at the hammer I had left out in the rain…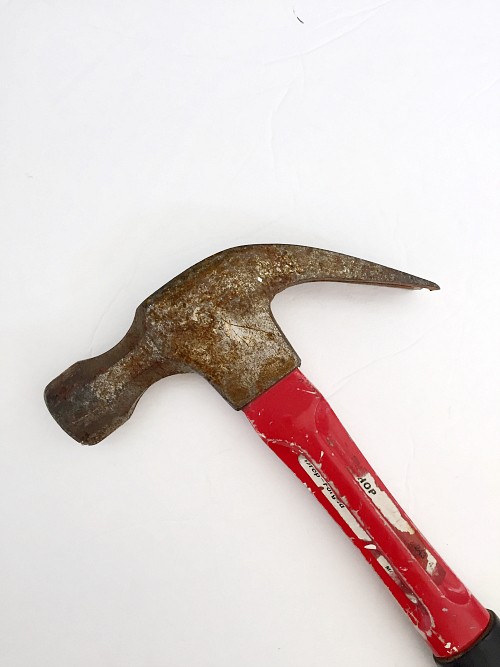 I laid down some paper towels (for easy clean up) and set the hammer on top. Then I coated the hammer in a generous layer of ketchup.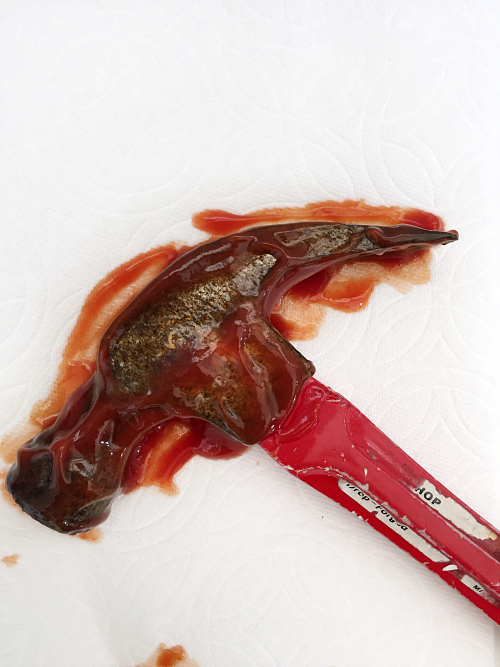 I left it this way for 2 hours in order to really let the ketchup go to work. After two hours was up, I simply rinsed it off, using paper towels to remove the ketchup. If you have some tough rust, you could also try a scour pad.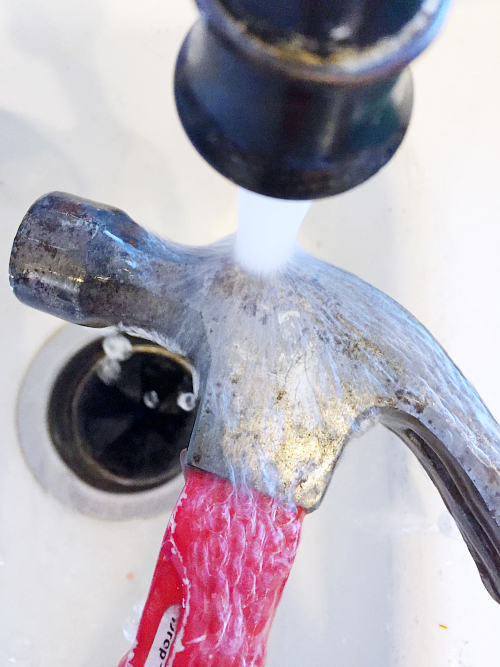 Thoroughly dry. This is important, as water left on the item will only cause rust to reform. After 2 hours, this was where my hammer ended up… although much better, there was still a little rust at the top…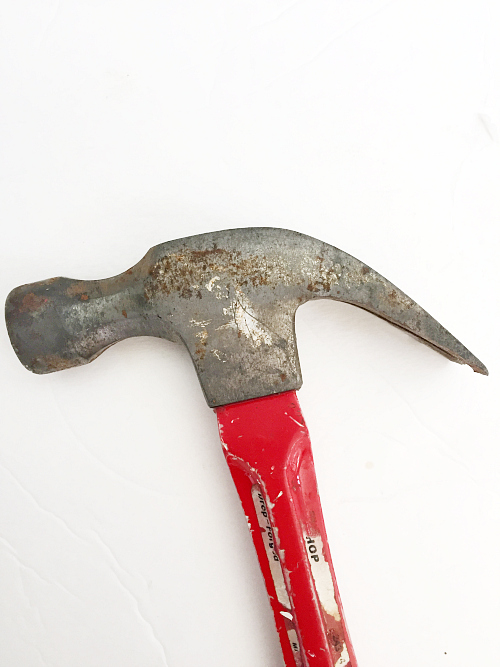 So I repeated the process again, being that it only took 30 seconds to apply the ketchup, and then it was a simple waiting game. After round two, here's what the hammer looked like…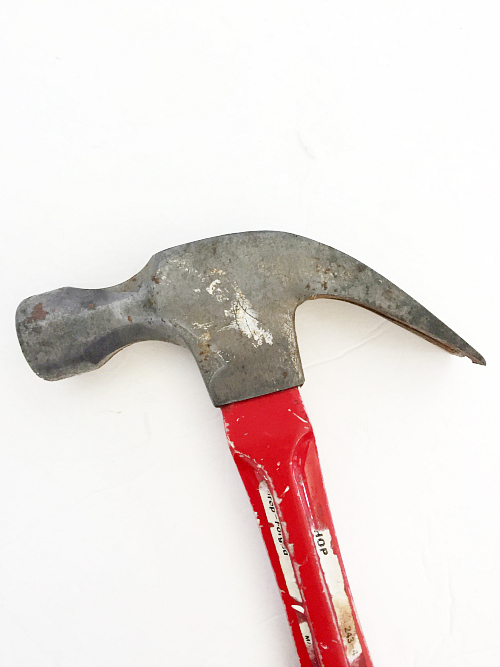 Not bad, right? Let's take a look at the before and after: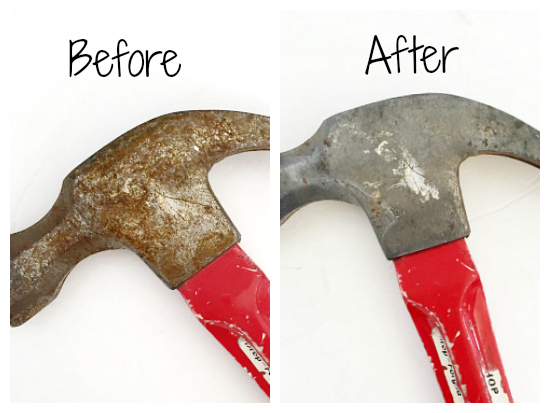 So, if you happen to have some rusty tools lying around, grab this popular condiment, and put it to use 🙂
For more amazing cleaning tip and tricks, click here.
Love it? Pin it!