I have been making over rooms with $100 for quite some time, and over the years I have learned the art of decorating on a budget. A very tight budget. I thought I'd share a few places I look for free and "nearly free" items for my home… including free paint!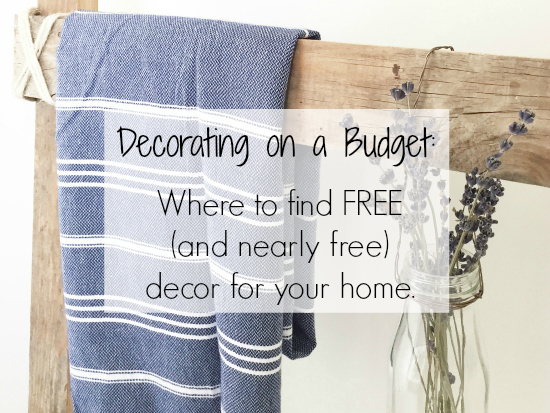 Free. I love that word.
As you may know, I am always redoing rooms on a $100 budget. This isn't an easy task, however. One hundred dollars is not a lot of money when it comes to redoing spaces in your home. Yet, I have completed nineteen spaces… all done for $100 or less 🙂
When given only $100 to work with, you have to think outside the box. There is no way you can head out to your local retail stores to buy everything you need. You have to get creative when decorating on a budget. Today I'm sharing all the places you can look for free (and nearly free) items for your home.
Decorating on a Budget: Where to Find Free Items for Your Home
Local Facebook "Swap and Shop" Groups
Facebook communities are awesome! I am currently a part of three different "Swap and Shop"/"Online Garage Sale" groups on Facebook. When you are in need of an item, simply search for the keyword in the group's search box. See that mirror above the entry table? I scored it for $20 (brand new) from one of these groups…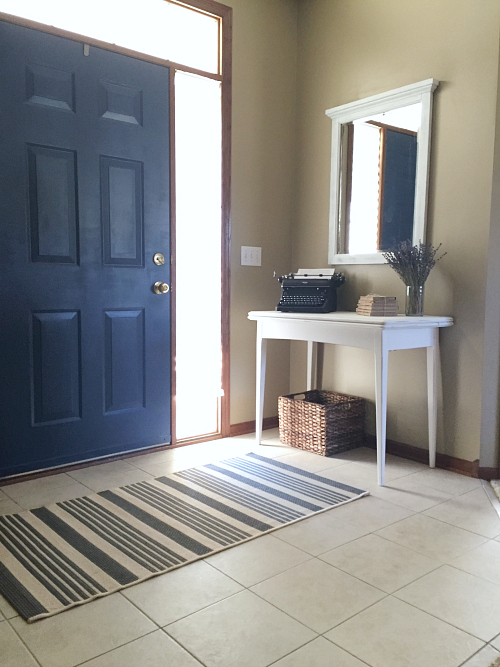 … and if you have stuff to sell, you can do that too. But, here's the deal, a lot of people are "selling" their items for FREE. Just scrolling through my local listings, here are some of the items, available for free:
A Piano
Several Couches
Light Fixtures
Bathroom Mirror
Office Chair
New Bathroom Counter Top with 2 Sinks
Several Recliners
End Tables
Barstools (Set of 4)
Doors
Coffee Table
… Even a Toilet
The list goes on and on. Even if you can't find what you need for free, most items are a steal.
Local Environmental/Recycle Center
Every drop of paint I used in our master bedroom was free… I also used it in our recent living room makeover. We live in an area where new houses are being built, and when there's leftover paint, the builders bring it to the recycle center. I have gone time and again, always on the lookout for good colors. Along with paint, there is wood stain, deck stain, household cleaning supplies, etc. Check to see if you have anything similar in your area. Again, every item is free.
Freecycle
I had actually forgotten about Freecycle until I started writing this post. The concept of the site is this: if you have items that are still in decent shape, and you don't need them anymore, instead of putting them into the landfill, "recycle" them by giving them away to others that are looking for that same item. All items found in this group are free, and you can also post items you are in need of. My local groups currently have:
Filing Cabinets
Chair and Ottoman
Several Desks
Multiple Headboards
Kitchen Table
Brand New Wood Wardrobe
More Light Fixtures
… and, again, the list goes on.
Shop Your Own Home
Sometimes moving a picture from one room to another, gives it a whole new life. When working on a space, wander through your house and see if there just might be an item that would work better in a different place.
Think about recycling items as well. Cover some boxes in paper or fabric, and you've got some pretty cute storage.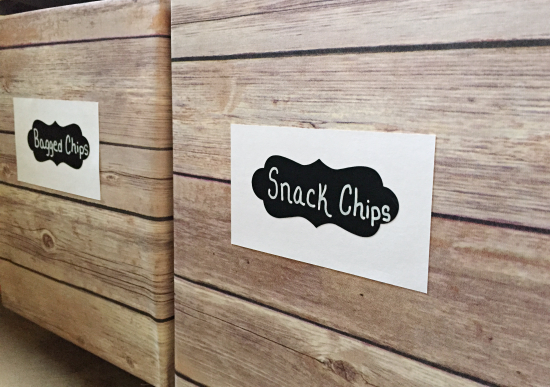 … or take a piece of cardboard, apply some chalkboard paint, and make a sign… Yep, that laundry sign is just a piece of cardboard from our garage.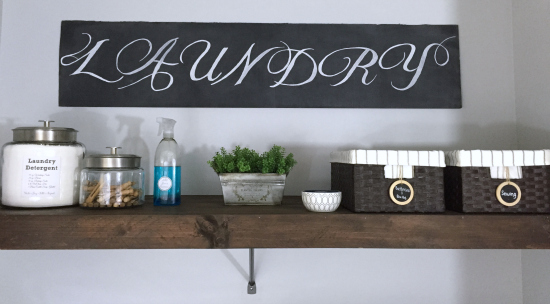 Decorating on a Budget: Where to Find "Nearly Free" Items for Your Home
Local Vintage Shops
I have fallen in love with the vintage shops in my area, and because the items are used (and old), they can be offered at a reasonable price. The window below was $15. Sure it needed a little love, but it now hangs in my kids' bathroom as a towel rack.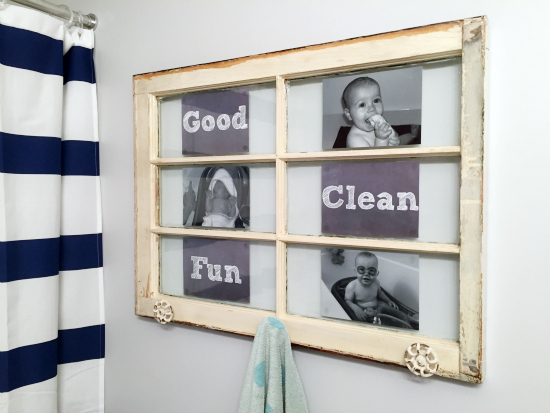 When we needed a locker we headed out to our local antique shops… I bought one for $45 and turned it into a dresser for my son's football themed bedroom.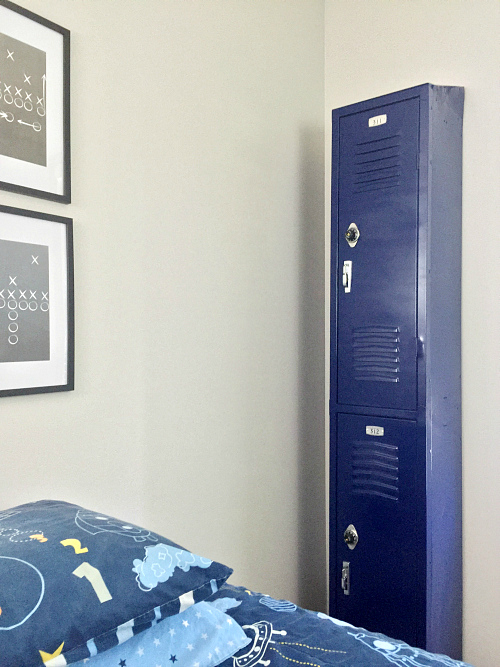 Local Garage Sales/Estate Sales
Many people have garage sales because they truly want to rid themselves of unwanted items. If you go on the last day of the sale, they are typically willing to drop the price, or give it away for free so they don't have to haul it to their local Goodwill.
Goodwill
Speaking of Goodwill… Goodwill is another place to find deeply discounted décor items for your home. Sometimes what you find is a little outdated, but a coat of paint can work wonders. I bought this nightstand for $5 at Goodwill.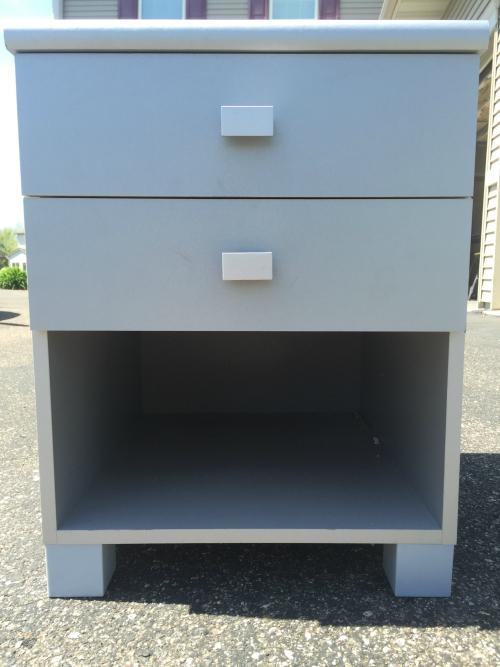 A fresh coat of paint and new hardware: good as new. (Full tutorial here.)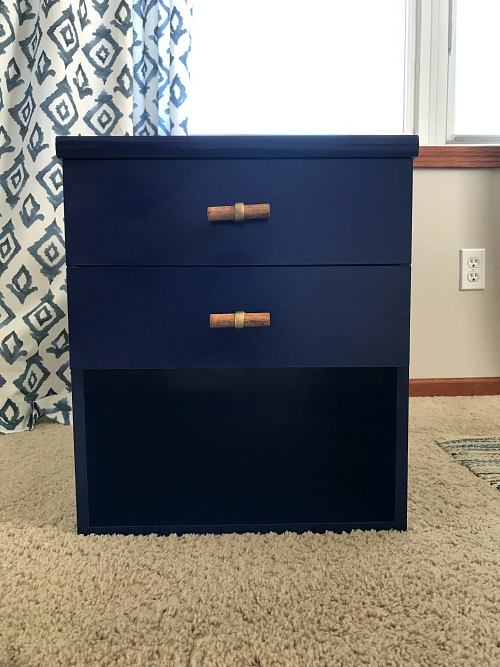 Discount & Clearance Sections
Hello Target Hotspot! Discount and clearance sections often have great home décor items for cheap ($5 and under). These are just a few items I've recently found at Target (my home away from home 🙂 )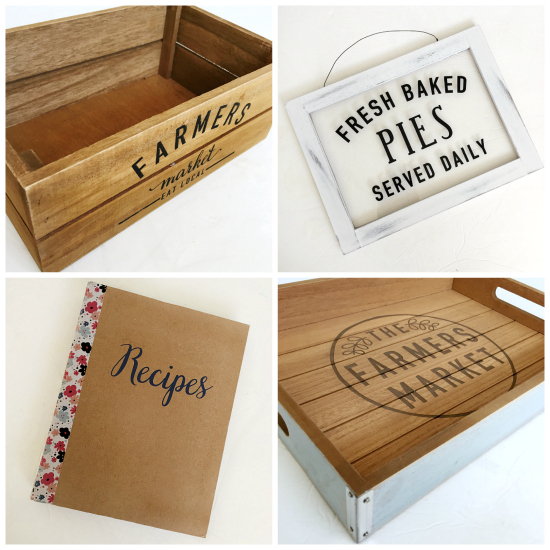 Hardware Store "Oops" & Scrap Wood Sections
This isn't just for home goods, however, check your hardware stores for paint and wood at deeply discounted prices. For paint, check their "oops" section. When a color doesn't turn out quite right, you can get it for a huge discount. Same goes for wood. Typically people are buying pieces of wood and having them cut down to size. The leftover scrapes are discounted about 70%. That's how we made these shelves in our master bathroom… each piece of wood cost only 95¢…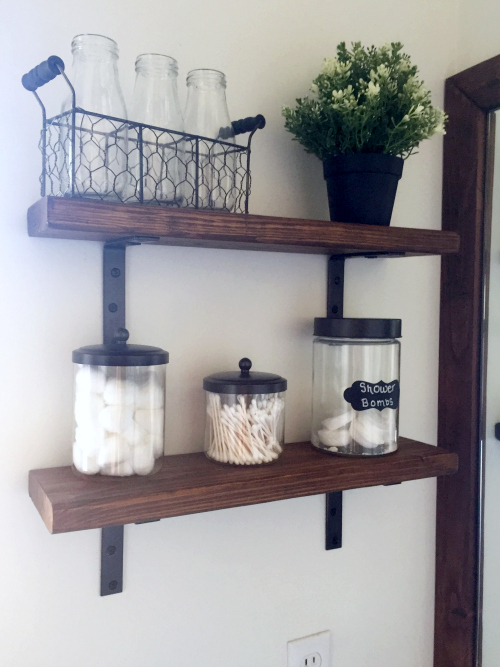 Dollar Store
Bins. That's all I can say. I go to the dollar store for bins. Add spray paint and you've got some amazing storage… for $1! (Click on the link below each image for more details.)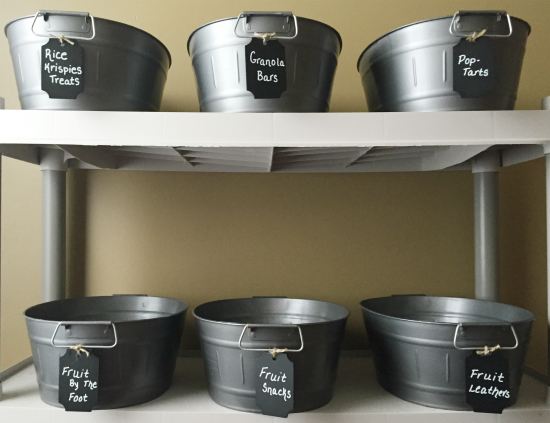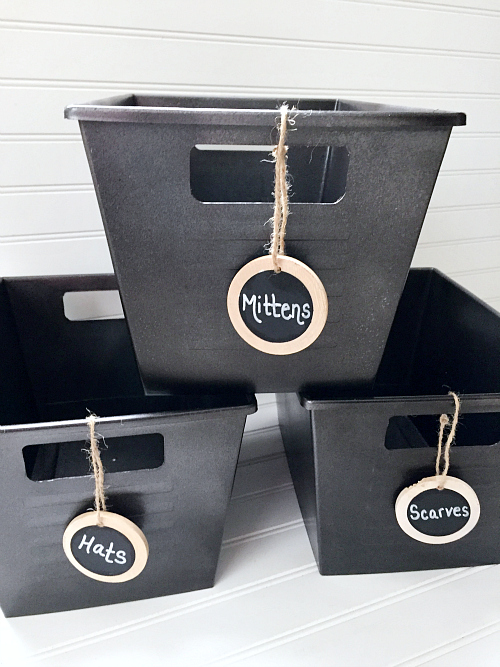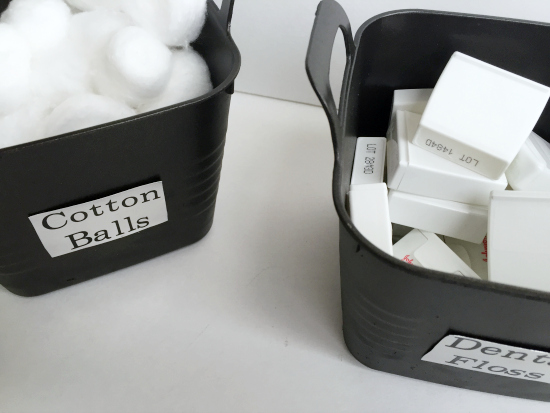 Check out even more ideas in this round-up!
ReStore
Habitat for Humanity has ReStores throughout the country where people donate furniture, building materials, and other items for your home. Because all items are donated, they are sold for a fraction of the cost. The proceeds then go to build homes for low-income families. I, myself, have not yet shopped at a ReStore, but I know others that have had amazing success.
Hopefully you have found some new ideas for places to shop when decorating on a budget!
Love it? Pin it!