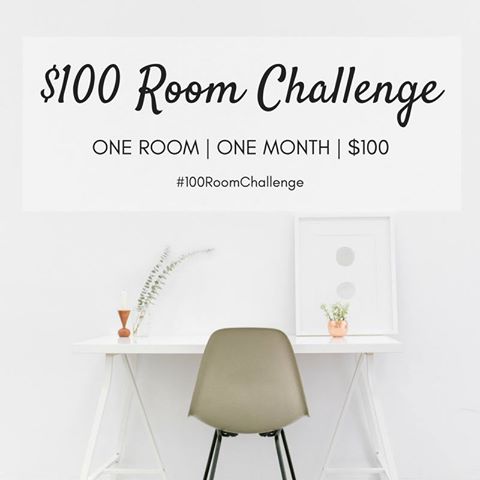 It is time for another round of the $100 Room Challenge! For those of you that aren't quite sure what the $100 Room Challenge is, here's a (very) brief description: a bunch of bloggers take on one room in their homes, and in one month's time, with $100, they transform it and share their progress each week. To learn more about how this challenge got started (and see the rooms I've already completed) you can click here.
This month I decided to take on a living room makeover. It's a pretty big space, but it's in desperate need of some love. Let's take a look.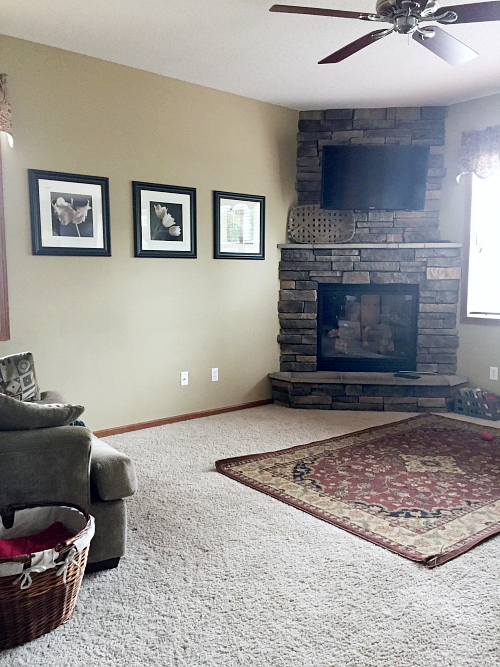 Goals for Our $100 Living Room Makeover
Let's talk about what I'd like to accomplish in here… with my $100.
Goal 1: Take Down the Valences
The valences hanging in the living room have been there since we moved in 7 years ago. They are not really my style, and, by taking them down, I'm hoping to get a little more light in this room.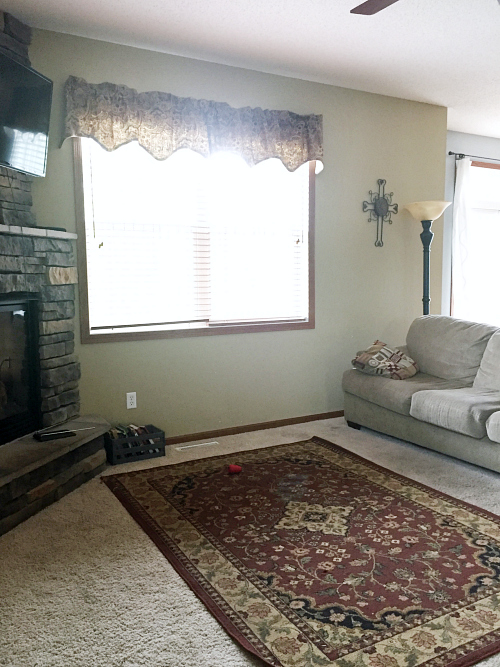 Goal 2: Pillow Refresh
I used to love the "red wine" color in décor, and it shows in this room. The pillows need an update, not only because they are no longer my style, but because my dog chewed on several of the corners. Not pretty. I will still use the pillows to save money, but will purchase new covers to update their look.
Goal 3: Rug Refresh
Just like the pillows, the rug was something I used to like, but don't anymore. It's been around for a long time, and it's pretty worn. Time to say goodbye. I'm not sure the budget will allow for a new rug, so it might just be removed, and not replaced. We'll see…
Goal 4: Mantle Makeover
I absolutely adore our fireplace. I spend most of my winter sitting in front of it, but, as you can see, it is bor-ing right now. I have one tobacco basket for décor, and that's it. I do have another idea for this mantle (beside just adding some décor), but I'm gonna keep it a secret for now 🙂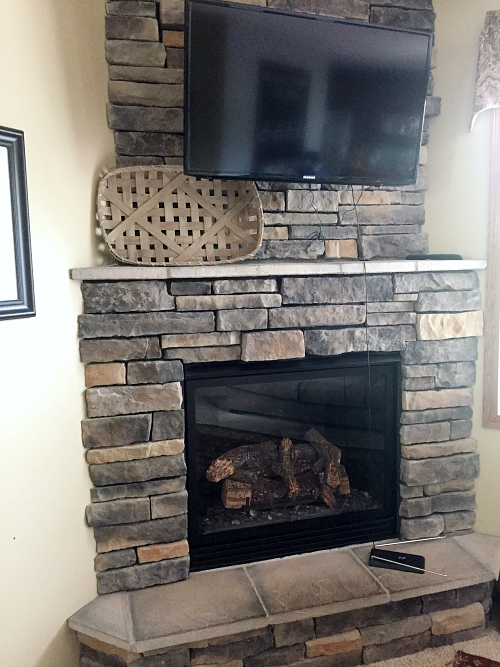 Goal 5: Wall Décor?
I actually kinda like the black and white flowers, but I might try something a little lighter for summer. This is questionable at this point. We'll see if I can come up with something I like better than the current situation. I do have two old windows in our garage that I may use… with botanical prints? Thoughts?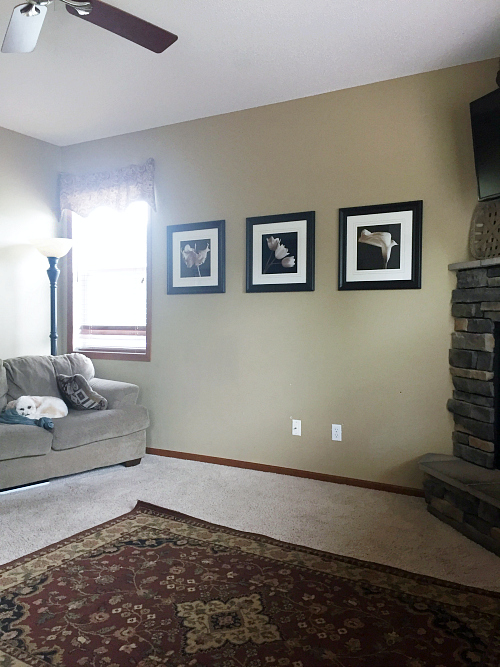 A little photo-bomb from our furry friend 🙂
Goal 6: Curio Cabinet Out or Redo
My husband bought me this curio cabinet shortly before we were married. It has served us well, but he agrees that it no longer fits our style. It will either be removed or given a makeover. We shall see.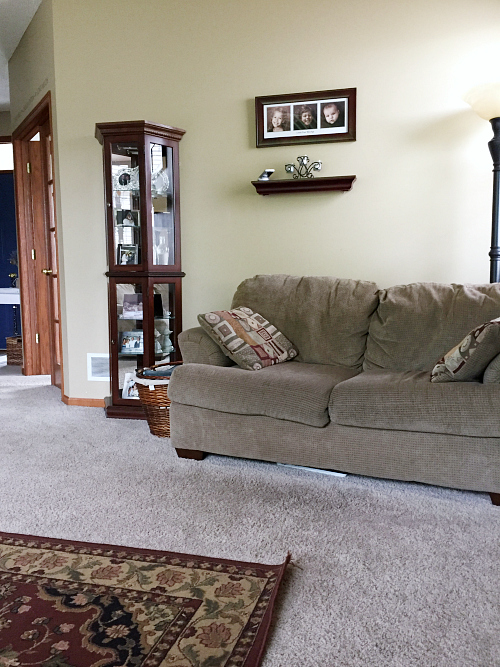 7.) Fill in the Screw Pops and Paint?
For some reason we have a ton of these screw pops in the living room, and it looks terrible. I plan to fix them, but then I have this crazy idea of painting the living room… but this is no small task. The paint color continues from the living room into the entry, and up the stairs. I actually think I have enough paint to do it for FREE, but I have to see if I have the gumption to do it all. I sure would love to see the beige walls gone though 🙂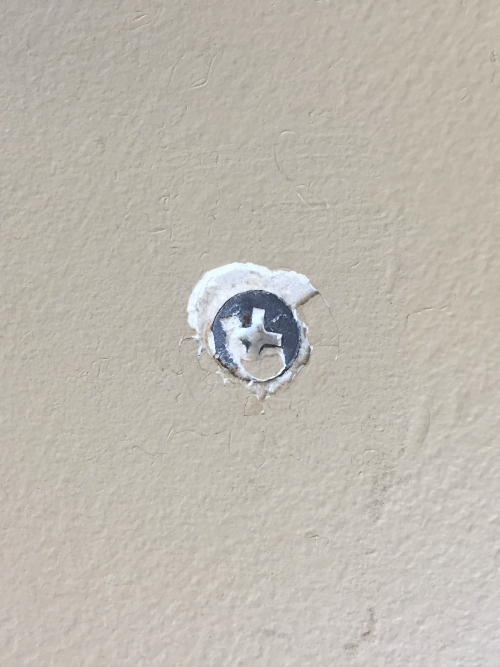 This is a lot to take on. Fingers crossed it looks a whole lot better in 3 weeks from now.
Be sure to check out the link up so you can follow all the room transformations happening in the month of July!
Check Out Other Participants Here
Wanna Look Ahead?