Looking for a natural way to remove grease and grime? Here's the how-to.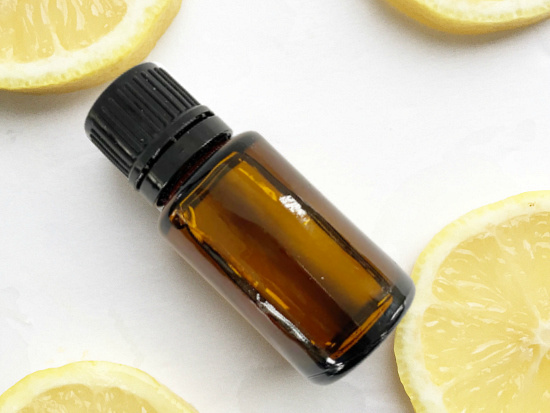 I took a little time away from the blog last month to get our house in order. I basically did the 8 Week Cleaning Challenge in 3 weeks' time. One thing I noticed in our kitchen was this nasty greasy grime attaching itself to every surface within 10 feet of our stove. This grime is a result of cooking with oil that splatters and sprays about the kitchen; and it is next-to-impossible to clean. I have tried soap and water, but this just smears the dusty grease around, creating a sticky smear of goo. It's gross.
I decided I needed to try something different, 'cause the soap and water was not working. This one ingredient worked so well, I just had to share.
What You Need To Degrease Your Kitchen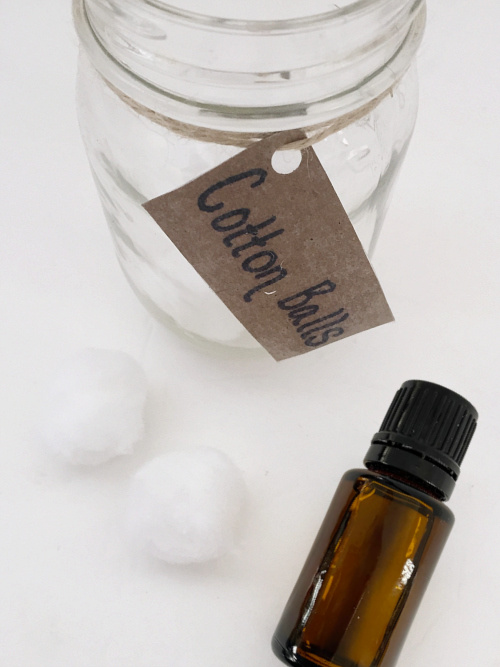 Affiliate links may be used. Please see our advertising disclosure for more information.
Lemon essential oil is wonderful for cleaning, and is known for its ability to break down grease. You will often find it added to store-bought cleaners for this very purpose. I have tried using paper towels (versus the cotton balls) but I feel like cotton balls do a better job.
How to Use This Natural Degreaser In Your Kitchen
If working on a vertical surface, apply a few drops of lemon essential oil directly onto the cotton ball. If working on a horizontal surface, apply a couple drops of the oil, a few inches apart, directly onto the surface, as this helps preserve the oil.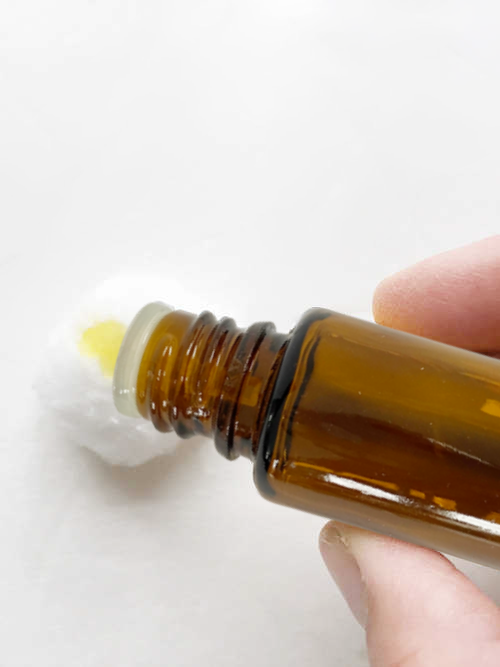 Simply use the cotton ball to wipe the surface…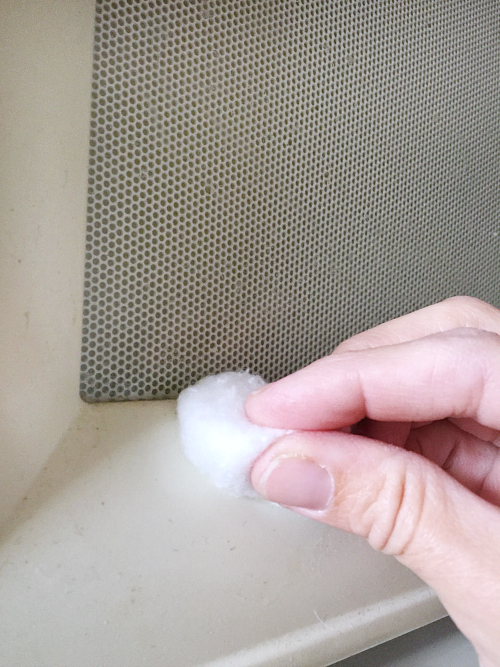 … and you're done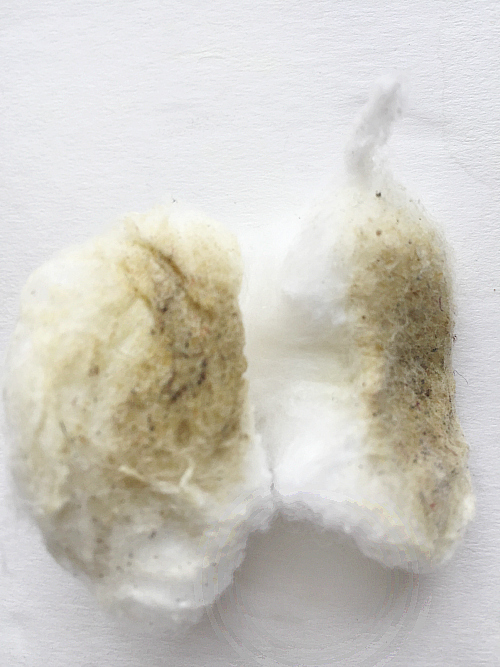 I tried this method on the top of my refrigerator, on my microwave, on the clock display of the oven, and on my kitchen cabinets… It seriously works like magic.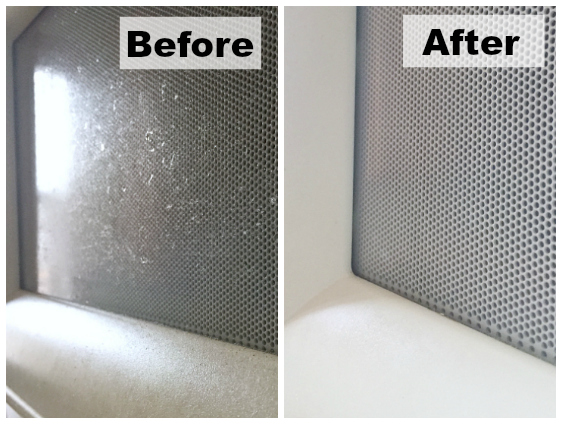 You can see, in the image above, all the dust that is sticking to the greasy grime on the microwave. After a wipe down with the lemon oil, it is completely gone. Interested in more ways to clean your home with essential oils? Check out this post.
Love it? Pin it!