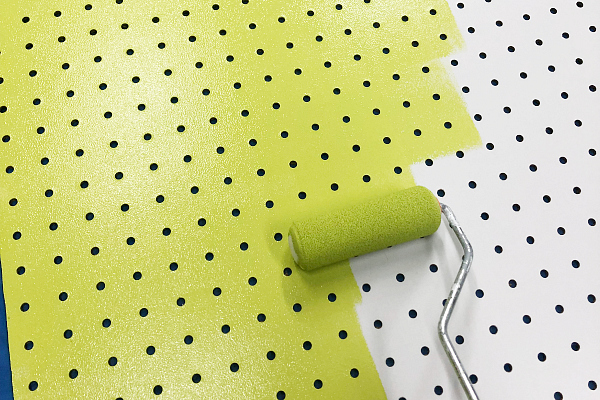 We are entering week 4 of the $100 Room Challenge, and let me just say that I am so happy January gives us one extra Wednesday, because this is where we were at about 36 hours ago… and it's not much better today. Yikes!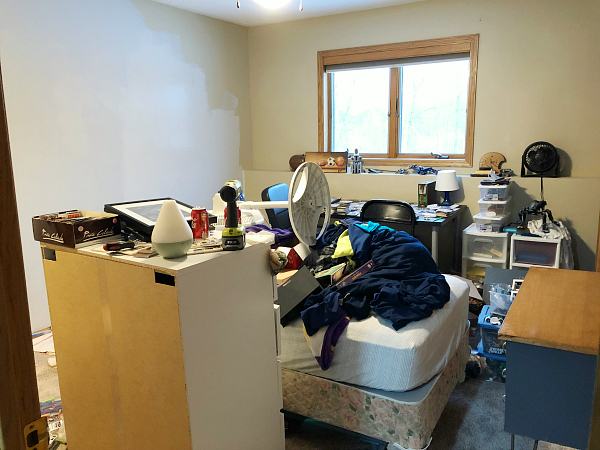 Perhaps a little organization would have been in our best interest.
While it is a complete disaster, we got some major work done. First, the walls have been painted. The yellow-y beige is gone… except a two inch border around the ceiling (which is what happens when your step ladder breaks and the dining room chair isn't quite tall enough).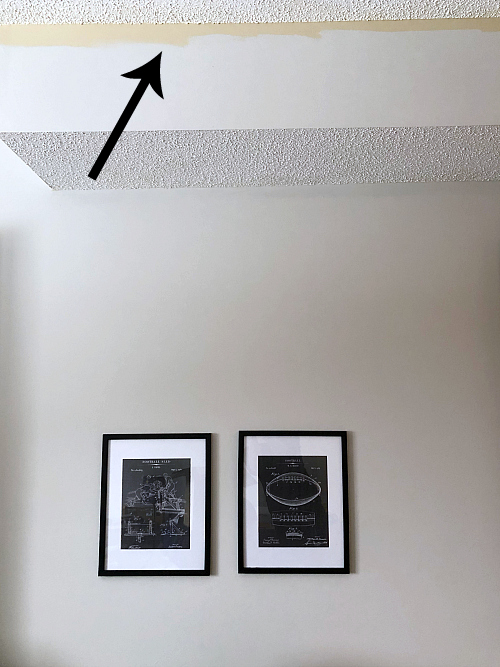 No worries. Borrowing a step ladder from a friend, so we'll get that done. But seriously, how much better is that color? (Stonington Gray by Benjamin Moore, but color-matched in Behr to save some money.)
The other huge accomplishment was the painting of the shelving unit. Last week I shared our color conundrum. I thought lime green would be a great color for the peg board, and my son wanted dark red. We took to social media, and lime green won (but barely… 45% to 55% vote). I really didn't want my son to live with a color choice he didn't like (this is his room after-all). However, when looking for a wall color at the recycle center, I just happened to find a can of lime green paint. (Fate?)
I took the colors of the wall and shelf and brushed them together with the lime green so he could see the color combo all together. He suddenly realized lime green would look ah-mazing, so lime green is what we went with (Yay! 'Cause free paint is always on budget!)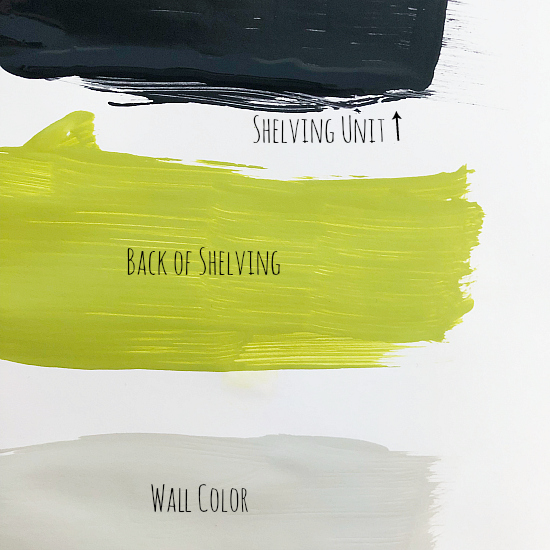 As a quick reminder, here was the shelving unit when we started…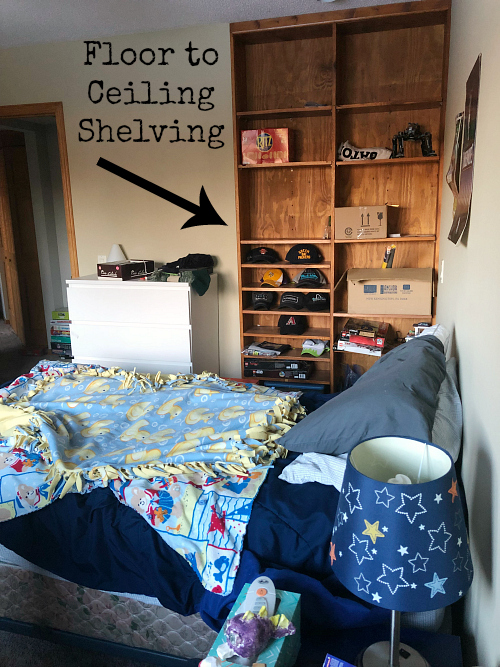 …and here's what it looks like now! (Yes… I realize we're missing some paint at the top. Please reference above. Step ladder broke. Dining room chair not tall enough.)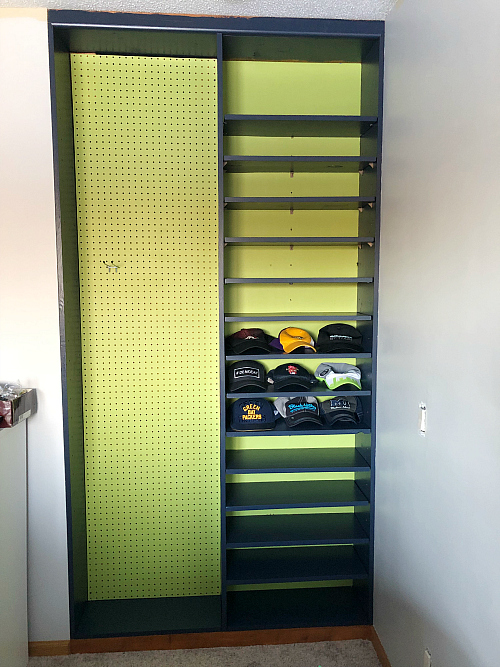 The right side of the unit also got a pop of the lime green, and will be used to store all my son's baseball caps.
Fun side-note: About a-year-and-a-half ago our family decided to make it our goal to visit all 50 states before my daughter graduates college. In order for the state to count, we have to do something in the state (not just drive through). In each state, my son gets a hat for his souvenir, so he'll need a way to display all 50 hats he picks up over the next several years. This seemed like the perfect solution.
I thought about doing a map background on the side with all those hats, however, you can hardly see the back with the shelving so close together, so I just stuck with the lime green.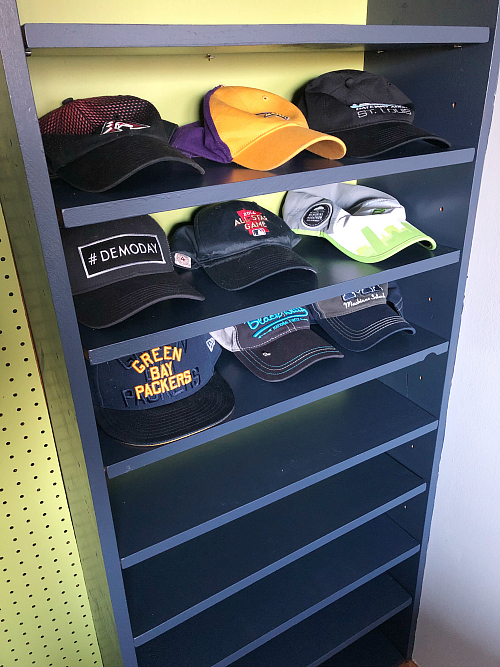 This week we'll be organizing to get this room ready for next week's reveal…
The Budget… So Far
Last week we were at $40.86, and all we bought this week was a can of paint for the walls…
Wall Paint- $26.98
Paint for the Shelving- FREE

Hale Navy Paint- FREE (Already had on hand)
Lime Green- FREE (Got at the Recycle Center)
Total cost of this room makeover so far… $67.84
Be sure you check out what all the other participants are up to this week!
Check Out Other Participants Here
Want to Catch Up or Jump Ahead?