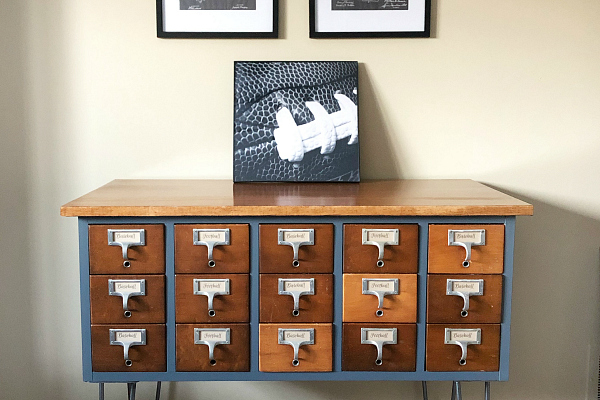 Let's talk about what we got done in my son's room this week…
Remember last week, when I showed you the card catalog we made-over for that huge baseball/football card collection? (Quick reminder below.)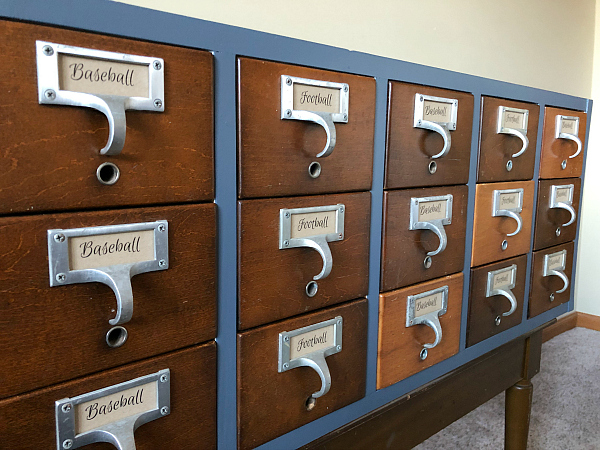 As you can see, we have it sitting on a piano bench, and this was definitely not a long-term solution, so I ordered some hairpin legs, and made a top for it (which I'll share in just a second).
My dad actually gave us a large piece of wood when he gifted this card catalog to us years ago. The issue was that the edging wasn't the best looking, as you can see below.
Apparently my dad also gave us the coolest stuff. It's a thin wood "tape" that has adhesive on one side that you actually iron onto the edge so it looks like the wood top. It was such as easy fix!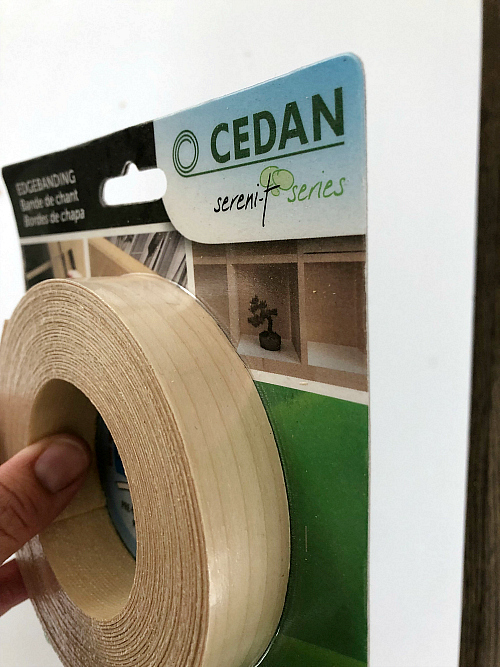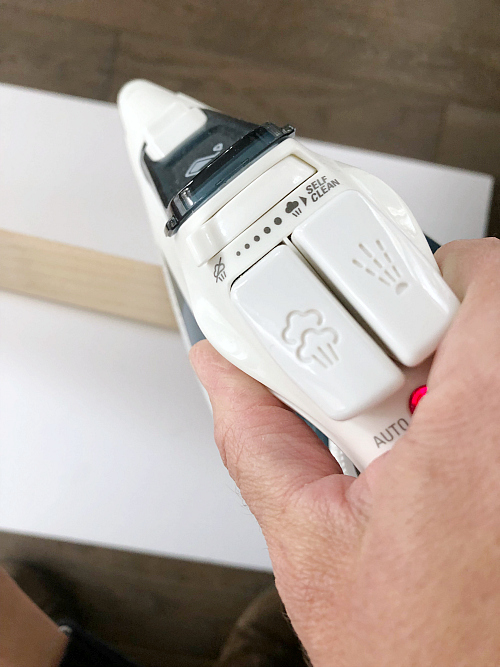 I then stained and sealed the top and edges. Project done. (Image below.)
If you've been around this blog very long, you may already know that I am a huge fan of free printables; and look what I found for this room!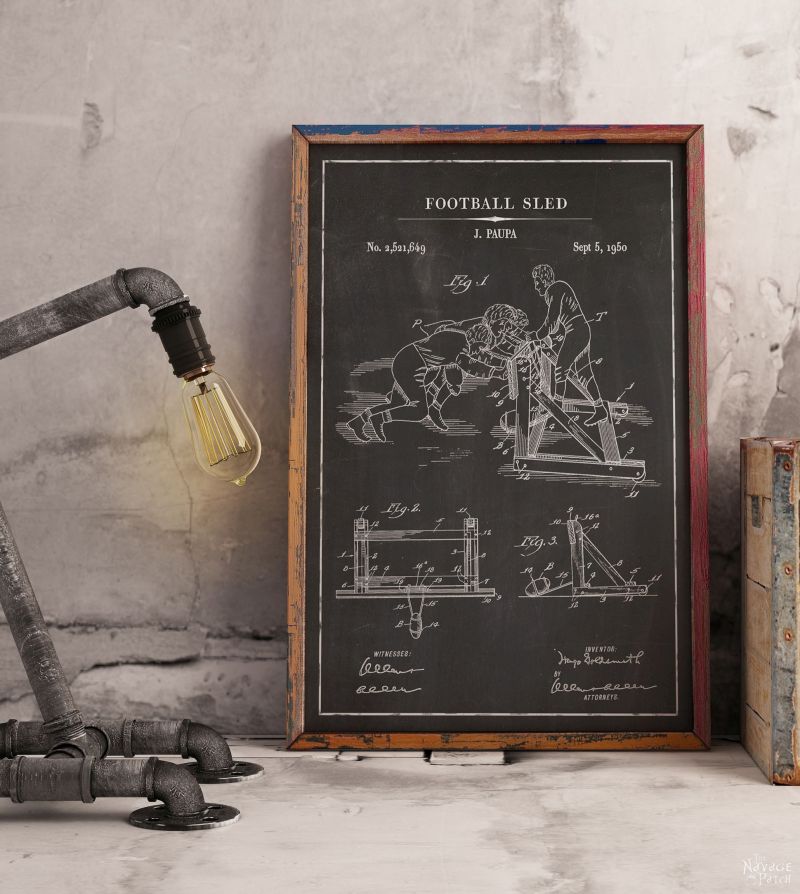 Image via The Navage Patch
I actually printed off two different ones from the site and hung them above the card catalog…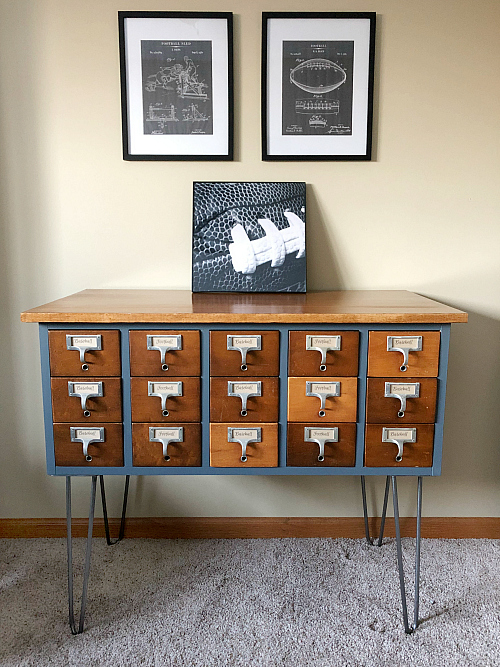 … and yes, I realize I still have to paint the walls… I keep checking our recycle center hoping a good paint color will show up so I don't have to spend money on paint, but alas, I have looked for the past two weeks, and nothing. Ugh.
In other news, we bought a gigantic piece of pegboard for the Nerf gun wall and got it cut to size. My son and I disagree on the color we should paint it, so I headed to social media and asked… While my choice (lime green) won, I don't want him to have to live with a color he doesn't love in his room, so I picked up a few color options today and we'll see what happens this next week.
I'm seeing lots and lots of painting about to go down, so wish me luck because I hate painting.
Total Budget… So Far
Last week we had spent a whopping $0.35. Let's see what we spent this week.
Steel Hairpin Legs- $22.99
Peg Board- $17.52
Total cost of this room makeover so far… $40.86
See what other participants are up to this week!
Check Out Other Participants Here
Want to Catch Up or Jump Ahead?