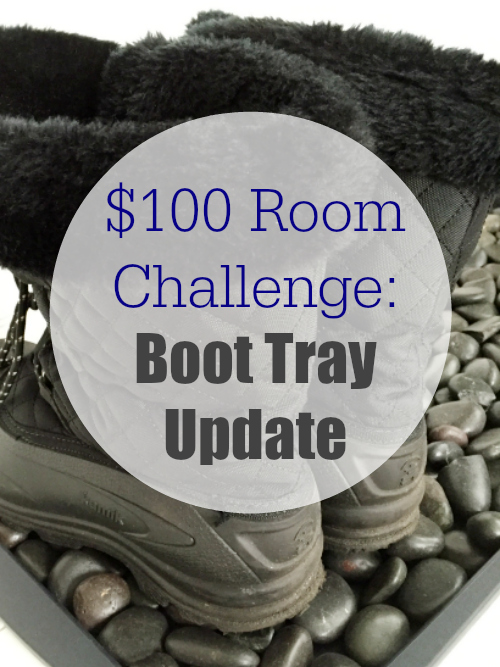 Hello Friends! Can I just take a very brief moment to share a little about my week? It involves vomit, so if that's an issue for you, just move on down to the next paragraph. Exactly one week ago, just as I was drifting off into dreamworld, my youngest enters the room to tell me he threw up. Awesome. I love cleaning vomit at midnight. Sunday night I am awakened once again. One o'clock in the morning. "Mom, my stomach hurts." "Go to the bathroom!!!" … and then I hear it. He didn't make it.
I have a stain on my carpet that will NOT come out. I have tried every carpet stain trick I know (including the ones I've written about). Imagine, if you will, a 37 year old woman in rubber gloves, a face mask, and her child's goggles ('cause that's all I could find). They are seriously the tightest things in the world… like, squeezing so tight I'm seeing spots. Why goggles? Oh, because the carpet trick that worked best was mixing ammonia with hot water and ironing the stain out onto a towel, and I'm not about to get "ammonia-vomit-steam" in my eyes. This morning I pull my coffee cup out of the dishwasher and drink that splendid cup of caramel vanilla creamer mixed with some coffee, and then I realize I hadn't run the dishwasher. The mug? Dirty. The spoon? Dirty. Not only dirty, probably contaminated with stomach flu. I think I may be doomed.
Okay… moving on. It's Wednesday. $100 Room Challenge update day. With everything going on in the above paragraph, my progress was less than amazing. I did, however, manage a little update to the plastic boot tray that was in my closet. Remember this?
I had seen the idea of adding river rocks to the tray for a simple, inexpensive upgrade, and thought it would be perfect. The nice thing about adding the rocks is they allow the moisture from the bottoms of the boots to go somewhere. When boots are set directly on the tray, the snow melts and they sit in water. With the addition of rocks, the water can seep down the rocks, allowing the bottoms of the boots to actually dry.
Here's What You'll Need
A Boot Tray. I would say plastic is the way to go because you don't want metal to rust or wood to rot.
River Rocks
I found river rocks at the Dollar Store, and they have a few colors to choose from. I would suggest getting rocks that are similar in color to the tray, as you will see bits of the tray through the rocks. The other option would be to create another layer of rocks to cover any gaps.
Directions
Pour all the river rocks into the boot tray. I needed 8 bags to cover the entire tray. Once they are all poured in, smooth them out into a single layer. I found that some rocks needed adjusting and gaps needed filling, but it only took a minute or two to get everything in place. That's it.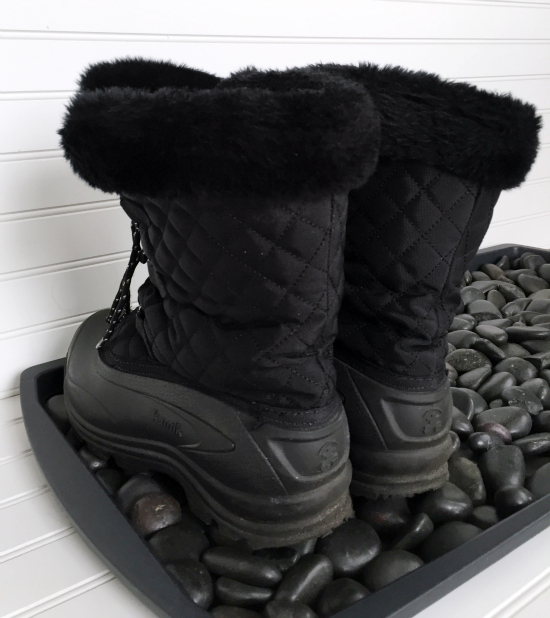 The Budget… So Far
Since not a whole lot was done, not a whole lot was spent.
Boot Tray: Free (Already had.)
River Rocks x8 Bags: $8.00 ($1.00 per bag)
Total Spent: $8.00
I'm off to do dishes, finish laundry, and start cleaning/organizing the office.
Have a delightful day!
Erin
Week 1 // Week 2 // Week 3 // Week 4
Want to Follow Along with Lemons, Lavender, & Laundry?
Subscribe!
Social media more your style?
Facebook // Pinterest // Instagram // Twitter
Love it? Pin it!