There are so many affordable options for storage at the dollar store, but it often involves bright colors. If that's not neon pink isn't your style, you can do a dollar store bin makeover using a little spray paint. Learn how I used dollar store bins for coat closet storage.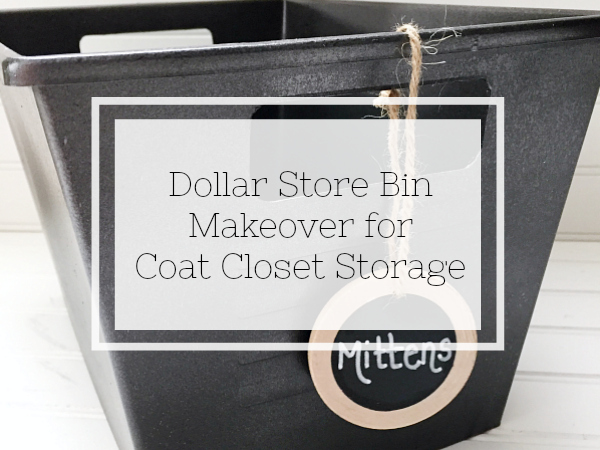 It's Wednesday! You know what that means, right? I've got an update on the $100 Room Challenge. This month, I'm working on our coat closet, and this week was all about finding storage. Here's what I wanted to do…
Create cohesive storage for our winter gear
Find something to put my returns in
Buy a hook for my purse
Create Cohesive Storage with Dollar Store Bins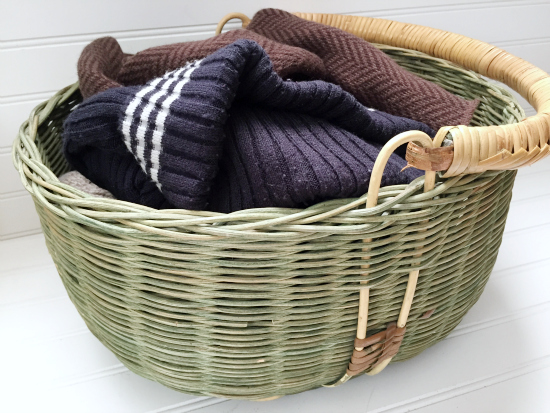 Let's start with number 1: Cohesive Storage. We received this basket for our wedding (many) years ago, and it has been what we've used to hold all our winter gear. It's overflowing now, and none of my children's items are even in it. I decided to head over to the dollar store to see what I could find; after all, I love our Dollar Store Pantry Storage. I found these "locker bins" and they were perfect.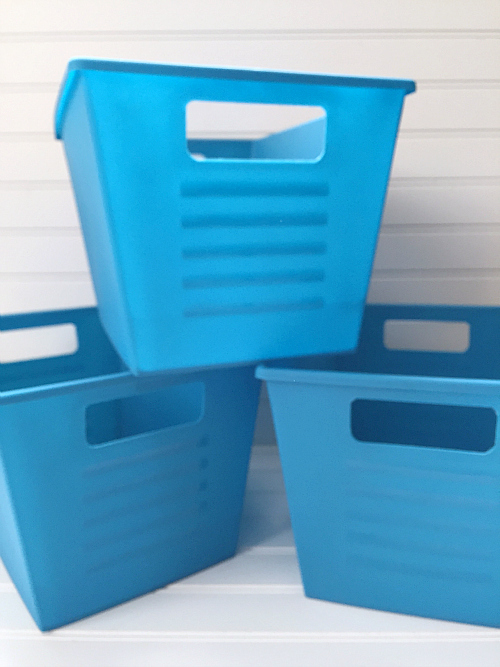 All I needed was a little spray paint. I grabbed some Hammered Metal and Oil Rubbed Bronze spray paint, and applied them in layers to create the look of metal.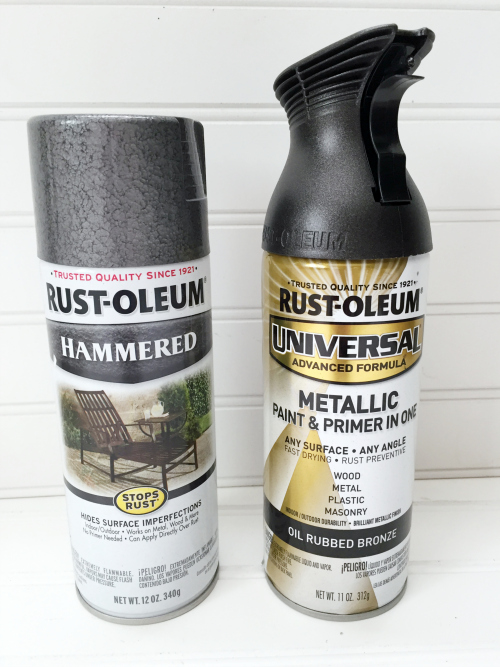 After allowing the spray paint to dry, I added a few wooden chalkboard tags I had leftover from the laundry room.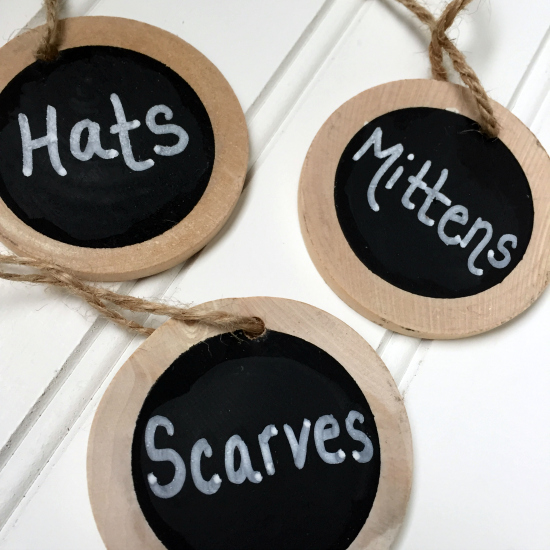 And here's how they turned out. Love them!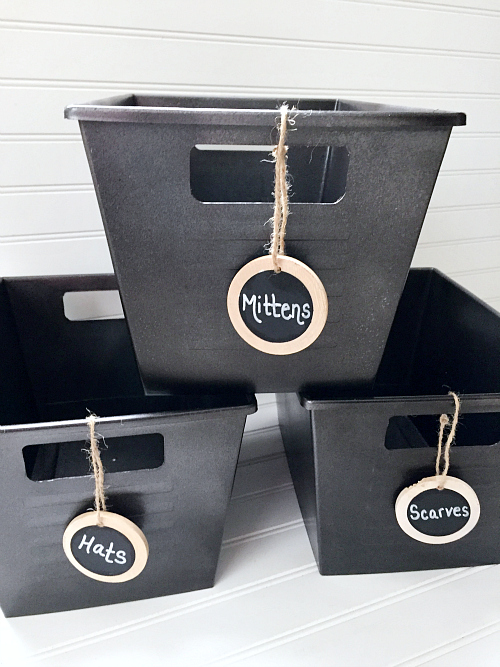 Creating Storage For Returns
I buy things. I bring them home. I realize I don't like them, or don't need them, and I return them. I constantly have items that need returning, and here is where I would keep those items: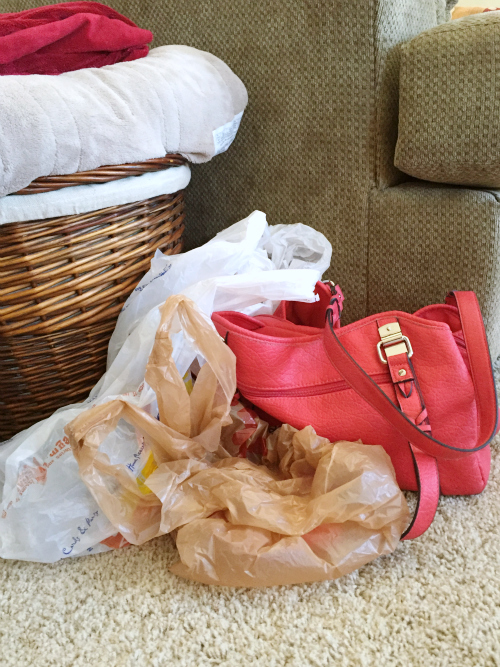 That would be the living room floor. While I don't consider myself to be up on the latest style, I can pretty much assure you that plastic shopping bags are not the "in thing" in home décor right now. I needed to find something to house my ever-growing pile of returns.
Let's give a round of applause to the Target Hot Spot, where I found this bag. What I like about it is that it can hold a lot of stuff and I can grab it on my way to the car, bringing my whole stash with me.
Hook for My Purse
You'll notice in the picture above that my purse it sitting amongst the plastic bags. I own one purse. Yep. I am a minimalist when it comes to handbags, clothes, shoes, make-up… (ummm… I don't actually wear makeup). I figured I better get the purse off the floor too, and now that the closet has a bit more room, I thought I could hang it in there. Honestly, I haven't picked out the perfect hook just yet. We have some we removed from the cleaning closet that may work just fine (for free), or I may splurge and buy one. Time will tell.
The Budget… So Far
Last week I had spent a whopping $8.00. Here's what I bought this week:
Plastic Bins: $9.76
Returns Bag: $5.00
Total So Far: $22.76
I've been avoiding the painting part of this project, so it's probably best that the reveal is next week because that means my procrastination can't last much longer…
Wanna Catch Up or Jump Ahead?
Week 1 // Week 2 // Week 3 // Week 4
Love it? Pin it!