It is week 4 of the $100 Room Challenge, and we are shopping budget-friendly farmhouse light fixtures. I honestly didn't know if I would have enough money leftover to buy a new light fixture for our entry nook, but with $40 to spare, I thought I'd go ahead and use it to update our very plain, very outdated fixture that is currently attached to the ceiling.
Our entry nook is coming along, but no more pictures until next week's reveal. This week we are looking at budget-friendly light fixtures. I know many of us have older homes that come with the dreaded "boob light". While our entry nook didn't have one, ours was still very plain and boring. With $40 still left in my budget, I decided to shop for light fixtures that would work in this space, and much to my surprise, there are a ton to choose from.
Here is the current light fixture in our entry nook.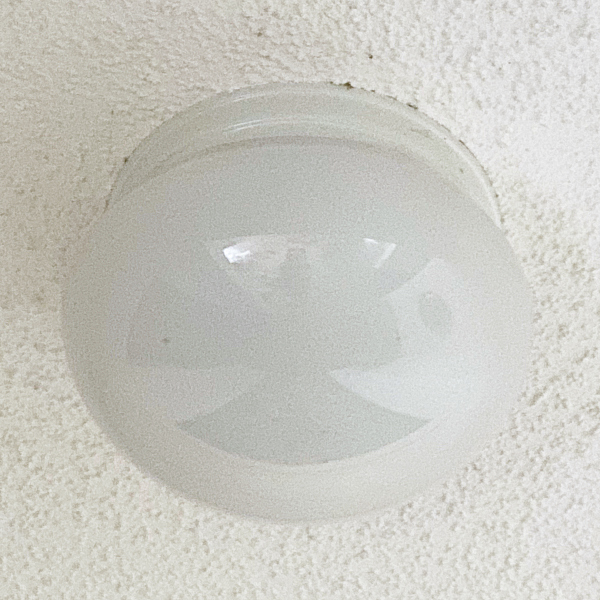 Told you… bor-ing! It is all white with a white globe against a white ceiling. Had I not had the budget for a new fixture, I probably would have spray painted the base in oil-rubbed bronze just to add a little contrast.
If you remember from week 1, I mentioned looking for a fixture similar to the one we had in our office.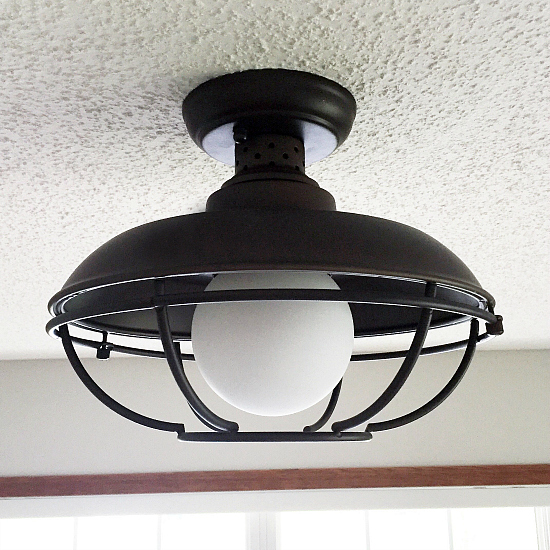 The problem is, this one costs $100. Obviously not in my budget for this space… So, let's see what we can find that actually fits within my budget.
Budget-Friendly Farmhouse Style Light Fixtures
Every image below is a light fixture that costs less than $40 and has a minimum four star rating, so if you are looking for one yourself, these might be super helpful… especially if working on a budget.

I haven't quite decided on which one I like best, but I'm thinking either this one…
…or this one. (Unfortunately this exact one is no longer available, but this fixture is very similar)
Thoughts?
The Budget… So Far.
No updates on the budget since last week, as I haven't spent any additional money. Still sitting at $59.46.
Wanna Catch Up or Jump Ahead?
Week 1 // Week 2 // Week 3 // Week 4 // Week 5
Make sure to check out what everyone else is up to this week!
Check Out Other Participants Here
Love it? Pin it!