We have a very plain, very boring door in our entry, and I wanted to spruce it up for the $100 Room Challenge, so I grabbed a few craft supplies I already had on hand and made some DIY Door Decor… and it's not a wreath!
We are in week 3 of the $100 Room Challenge! Our biggest project was making an entry table… and you guys… I need some help! (We'll discuss that in a minute.) The other project I worked on is creating something to decorate our very plain door that leads out to the garage. Because we are on such a tight budget, I cannot afford to buy anything new (like a wreath), so I looked through my craft supplies and I think I've discovered a pretty cute way to make our door look a whole lot better! Let me share what I did…
What You Need for This DIY Door Decor Project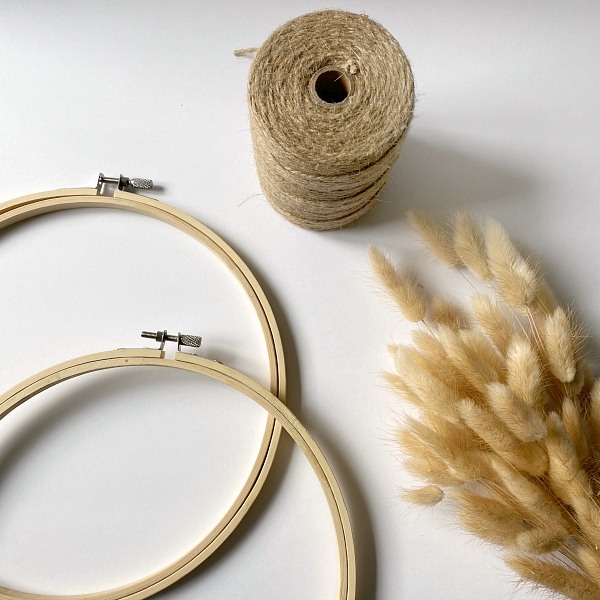 How to Make DIY Door Decor with Embroidery Hoops and Wheat Stems
After gathering your supplies, arrange your hoops and florals/greenery in a variety of combinations until you find a design you love. Since I'm working on a door, my design is more vertical, but this can be used in other areas as well.
Once you find an arrangement that works well for your space, use a dab of hot glue to hold your embroidery hoops in place.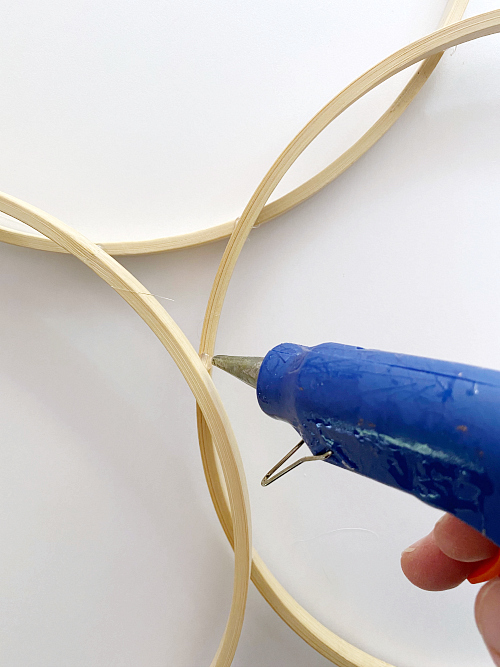 *Please note, this is not going to be what holds everything together in the end, but it helps keep things in place as you add the florals to your piece.
For a little extra security, tie those areas together with a little twine as well. In the end, you can choose to keep the twine or cut it off if it's not your style.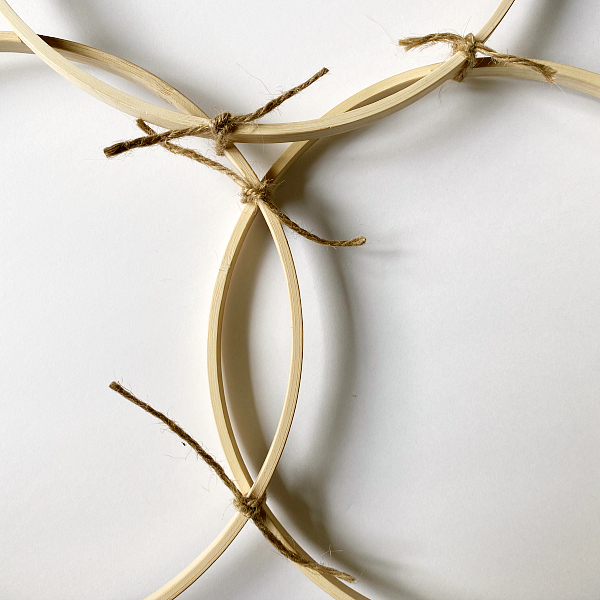 Now that your embroidery hoops are in order, you can add your florals. For the wheat, I gathered several small bundles and tied them together with my son's braces bands (do NOT tell his orthodontist that I'm using his bands for crafting 🙂 ).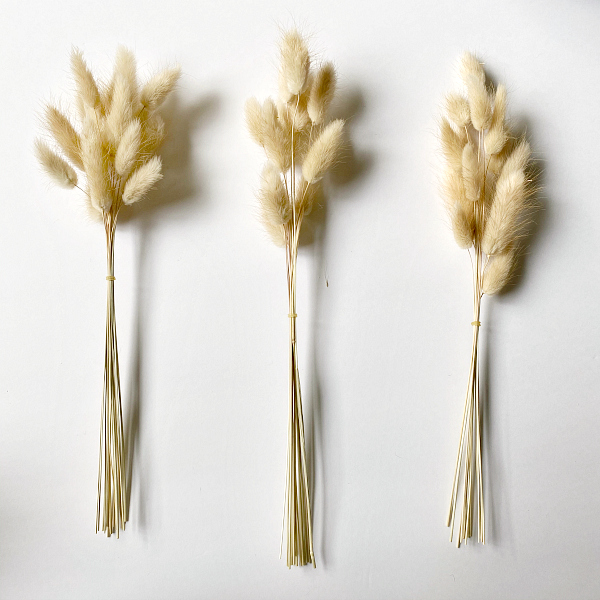 I then laid the wheat on the hoop in the general area I wanted it and secured it with some twine. Because I wanted to wheat to curve around the edge of the hoop, I used more twine to tie it in various places along the hoop.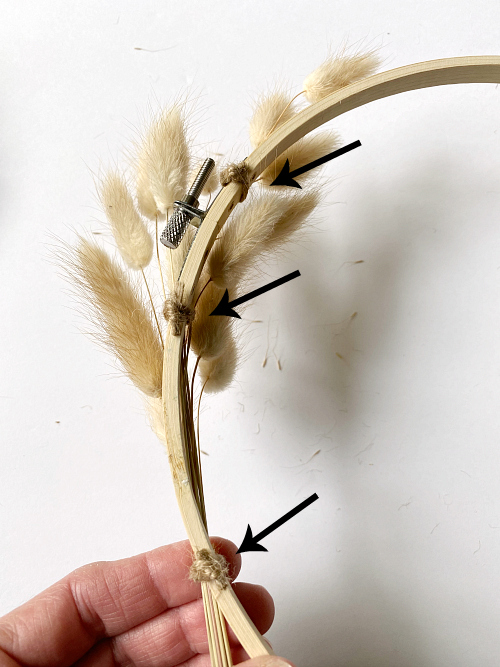 *Please Note: Do no worry about long stems at this point. You will want them in place for now because, more than likely, you'll want to tweak things a bit. Everything you have done up to this point still allows you to move the wheat/florals around on the hoop.
Once you have secured all the florals onto the hoops in a way that looks good to you, set each hoop into a command hook, hidden under the wheat/floral.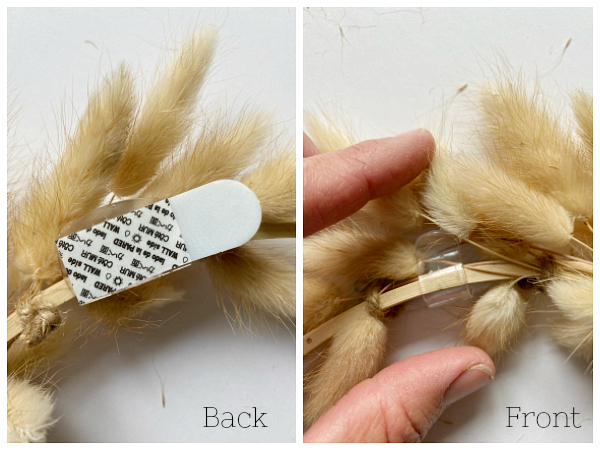 Center your piece in the space you are using it, and then peel off the back of the command hook and secure it to the door/wall. Step back and take a look at everything; then make any necessary adjustments to your florals.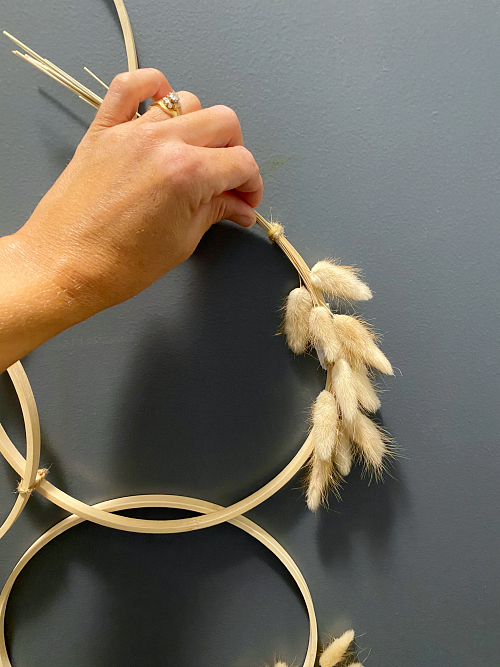 Once you have everything just where you want it, go ahead and clip the ends off your florals. This is also the point you can cut the twine you used to secure your hoops together if you don't want to keep it.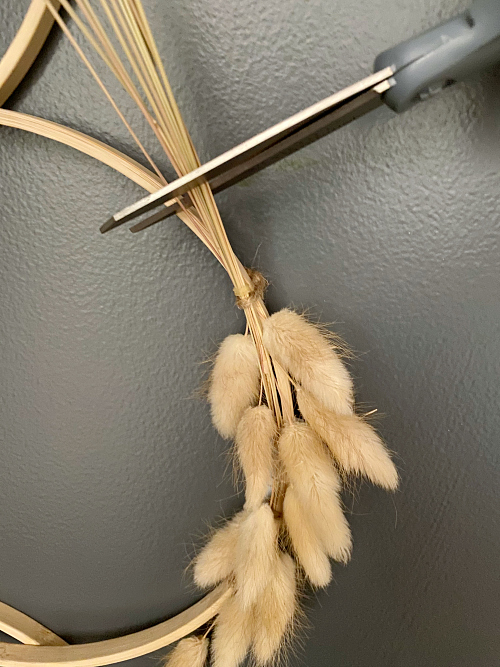 This is what I ended up with in the end.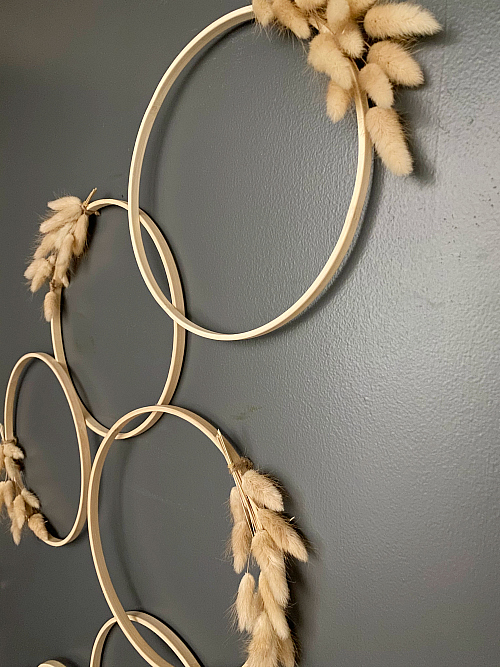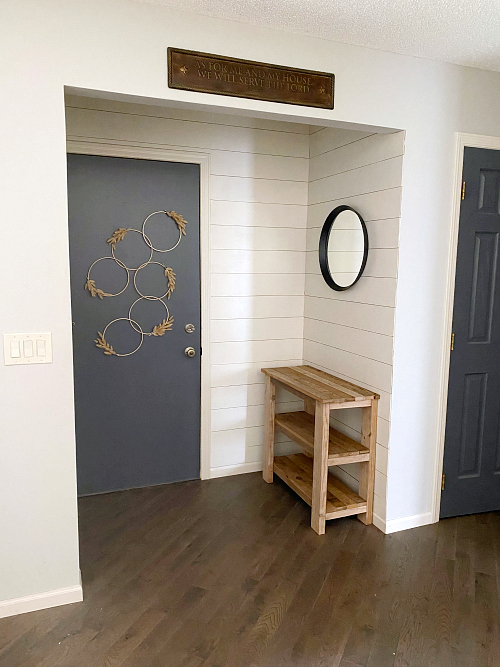 Let's Talk About that Table…
We got a table (almost) built. The slats on the shelf have not been nailed in and we are making "x" shapes on the ends, but I have a dilemma. I keep going back and forth on whether or not to stain the table. I love the look of this old rustic barnwood with all its different shades and imperfections, but when I originally saw this entry in my mind, the table was a dark stain to match the floor. What do you think? Leave it light or stain it darker? I truly cannot decide.
The Budget… So Far
Last week I had spent $27.96 on shiplapping the walls. Here's where we stand this week…
Mirror- 29.99
DIY Door Decor- $1.51

Embroidery Hoops- Bought one for $1.51 (after 20% off coupon) and had two on hand
Wheat Stems- Already had
Other Supplies for Project- Already had

Table- FREE (So far anyway) The wood is from my husband's grandma's barn mixed with other wood we had on hand
Total So Far- $59.46
Wanna Catch up or Jump Ahead?
Week 1 // Week 2 // Week 3 // Week 4 // Week 5
Make sure to check out what other participants are doing this week.
Check Out Other Participants Here
Love it? Pin it!