When my box of essential oils arrived, one of the first things I made was this DIY Linen Spray. It smells wonderful and is so easy to make.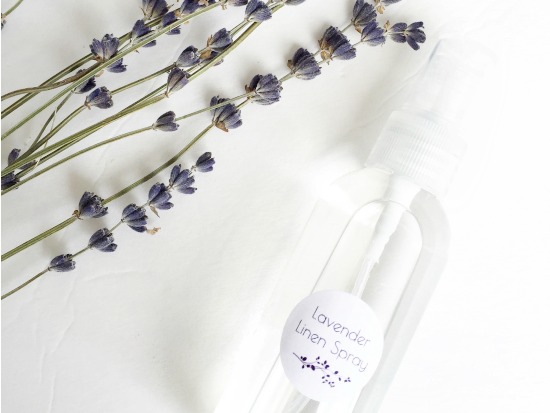 *If you'd like more information on making your own homemade linen spray, a Video Tutorial is provided at the end of this post*
I did it. I finally bought some essential oils. Here's the thing, my package of oils was supposed to come with a diffuser, but it was on backorder. (I have been told it is now on its way, so yay!) One of the things I wanted to try was diffusing lavender essential oil in our room at night. Lavender is supposed to help calm; perfect for sleep. My hubby is not a great sleeper, especially when stressed, so I thought the lavender might help. Since the diffuser didn't arrive, I thought I'd try out a DIY linen spray using the lavender essential oil.
What You Need to Make Linen Spray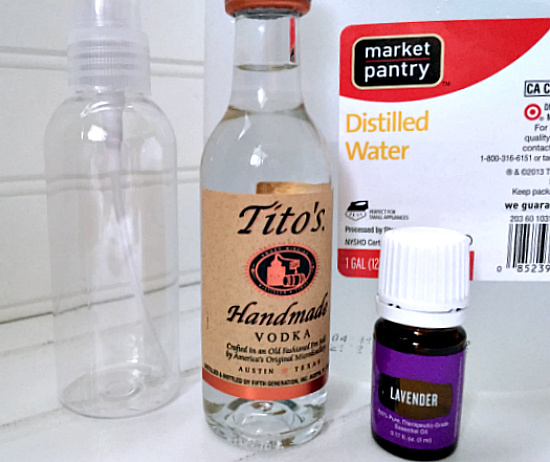 1 oz. Vodka or Witch Hazel– I prefer Vodka because it has no smell
3 oz. Distilled Water
15 drops Lavender Essential Oil (Not sure where to buy essential oils? Check out this post.)
How to Make Linen Spray
Pour one ounce of vodka (or Witch Hazel) into a jar with a tight fitting lid. (I used a small mason jar.) Add 15 drops of lavender essential oil. Shake vigorously for 30 seconds. This will help to combine the oil with the alcohol, allowing it to mix better with the water, since oil and water don't naturally combine. Now add 3 ounces of distilled water to the mix and shake again for another 30 seconds. Pour the mixture into the spray bottle. You can do this by using a funnel or pouring it into a glass measuring cup with a pour spout. Secure the nozzle on the spray bottle.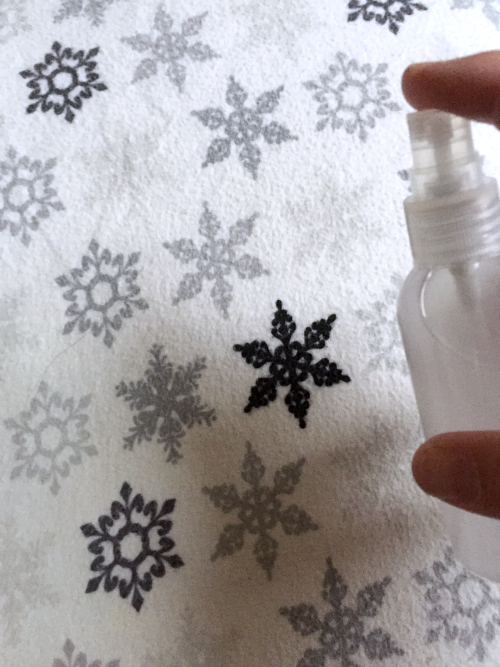 Use the spray on your pillow at night or to freshen your linens at any time. I always notice mine getting a little musty if they have been sitting in the linen closet for awhile, so you could spray this on to help freshen them.
I highly recommend shaking prior to each use.
Watch The Tutorial
We are working to provide closed captioning to all our videos. While we work towards this goal, our YouTube channel provides Closed Captioning on videos as part of YouTube's interface. You may view this video on YouTube should you require closed captioning.
Love it? Pin it!