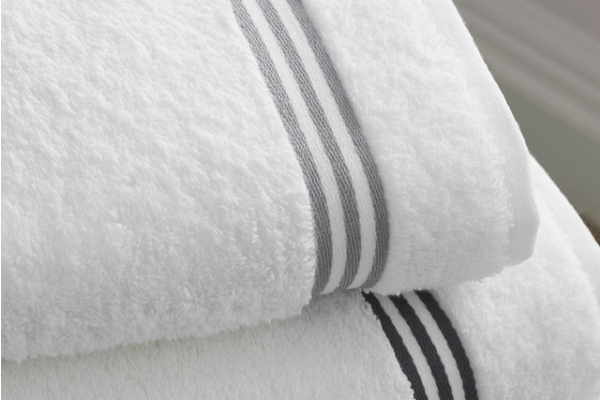 Affiliate links may be used. Please see our advertising disclosure for more information.
Remember that time you went to the lake and forgot the wet towels and suits in a plastic bag in the trunk of the car? (Hoping I'm not the only one!) Then there's your son's sports clothes that smell like death. And what is up with the kitchen washcloths that form an unforgettably awful smell that gets on your hands? All these items can smell fresh again by simply running them through a couple cycles in the washing machine.
The following tutorial shares an easy way to freshen laundry using two simple panty ingredients, however, if you'd rather just pop something in the washing machine I highly recommend Dropps Active Wash Laundry Detergent Pods. My son plays football and his jersey and pads smell terrible, like roll down the windows terrible. We tried the Active Wear Pods and I cannot say enough good things about them. We used the Fresh Start scent, but there is also an unscented version or Rose Energy scent if you prefer.
What You Need Naturally Freshen Laundry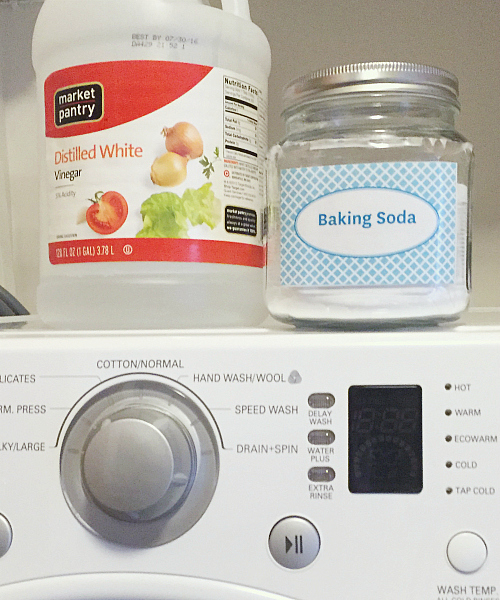 How to Naturally Freshen Laundry
Collect all your smelly things and put them in your washing machine. Run them through a normal cycle in hot water (or the hottest temperature the items can safely handle), but instead of using detergent, use 1 cup of vinegar. (The "Max Fill Line" on my washer only allows for about 1/2 cup vinegar, so that's all I used, but if you have a top-loading washer, use a full cup).
Once the cycle is done, add 1/2 cup baking soda (instead of detergent) and run the load through another normal cycle in the hottest water your garment(s) can tolerate.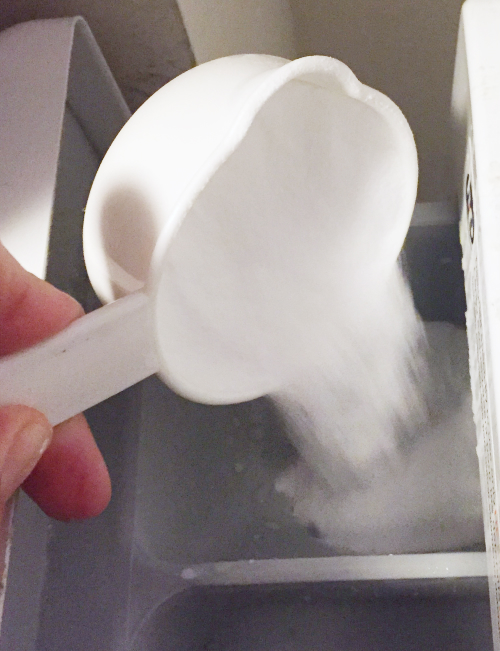 Remove the items as soon as the load has finished, because wet items in an enclosed space only creates that mildew smell again. Dry the items on the hottest dryer setting that the garments can tolerate and add a few drops of essential oil to some dryer balls. Remove promptly from the dryer. You should notice that the foul smell is gone and replaced with a fresh, clean scent.
*Keep in mind that while towels can handle heat, swimsuits cannot, so check the labels before choosing the temperature settings.
Bonus: I have a front-loading washer and sometimes it can start to smell pretty bad (which is, apparently, "normal" for front loaders). After following the above directions with towels, I noticed a significant difference just opening the door to the washer… even the washer itself smelled fresh!) For the full tutorial on cleaning a washing machine, check out this post.
Love it? Pin it!