Create a warm and cozy vibe with these holiday diffuser blends.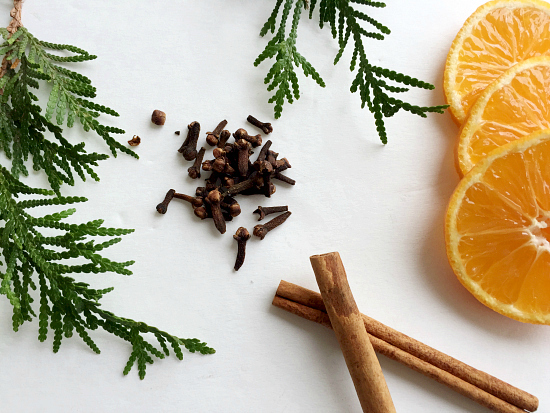 The smells of holiday baking have got to be some of the best: cinnamon, cloves, orange. Yum. (I'm getting hungry just thinking about it.) There are a couple ways to get these warm, cozy scents floating throughout your home: 1.) Actually bake something 2.) Light a candle or 3.) Diffuse some essential oils. If you're a baker, then maybe number one sounds wonderful, but a baker I am not. And while I love the scent of candles and the cozy flames flickering about, many candles produce toxins from their wicks and artificial fragrances, so I've come to enjoy the wonderful smells of Christmas by using my diffuser and essential oils.
Believe it or not, diffusing essential oils is WAY cheaper than buying candles. (See the price breakdown at the end of this post.)
I didn't just randomly throw together some oils, but instead, I pulled out recipe cards for different holiday baked goods and created scents based upon the recipes.
My Favorite Holiday Diffuser Blends
Spiced Cider
Who doesn't love a warm cup of hot apple cider with the addition of cinnamon sticks and cloves for flavor? Add just a bit of peppermint and you've got a winner for sure.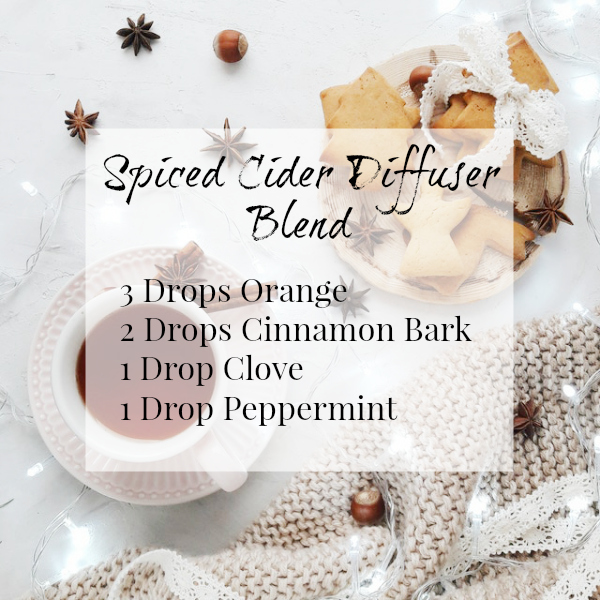 Orange // Cinnamon Bark // Clove // Peppermint
Rosemary Orange Scones
Christmas morning is always a special time in our home. With the fireplace warming the living room, the kiddos are up early, ready to see what Santa put in their stockings. It's a time of simple joy and wide-eyed excitement.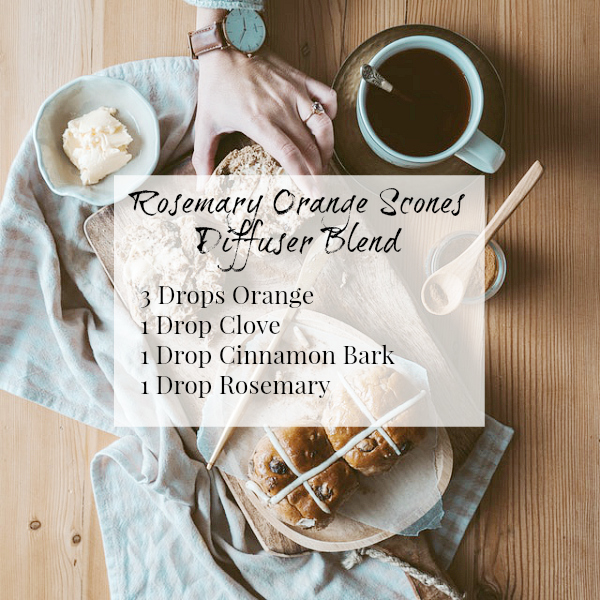 Orange // Clove // Cinnamon Bark // Rosemary
Christmas Potpourri
Last year, I shared a recipe for simmering potpourri, and when I combined the oils in this recipe, it smelled just like it.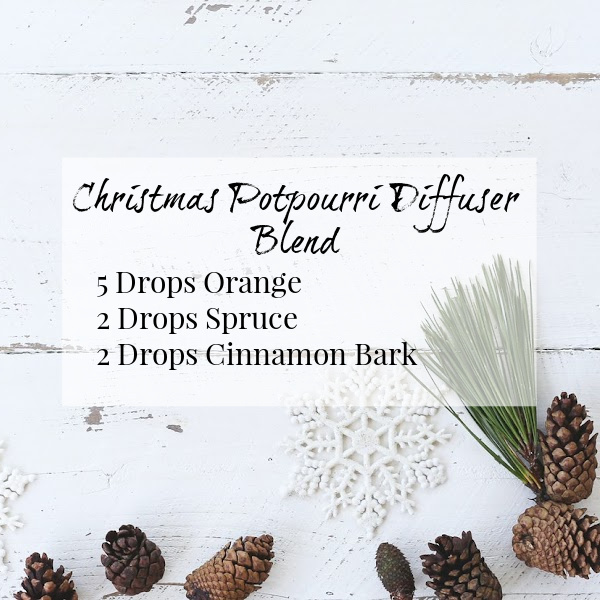 Orange // Spruce // Cinnamon Bark
Molasses Cookies
Molasses cookies are my absolute favorites. Their warm flavors are delicious, and honestly, I can never eat just one. The smell of them baking in the oven is simply divine.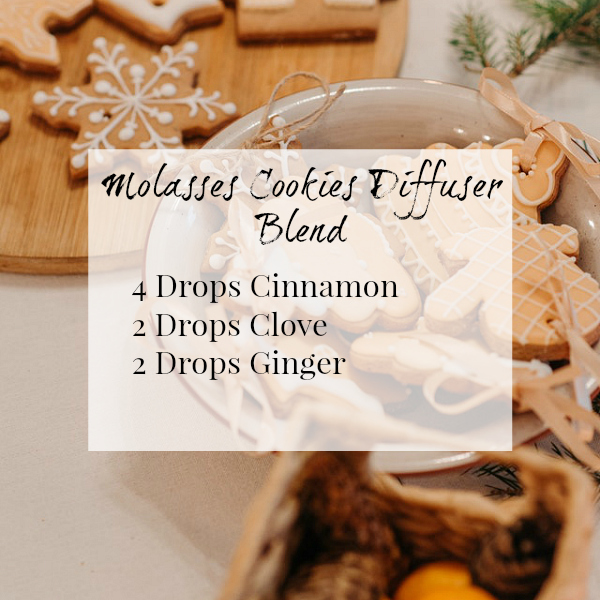 Cinnamon Bark // Clove // Ginger
Pumpkin Spice Latte
With the start of fall, everything seems to turn to "pumpkin spice", and can you blame them? Pumpkin spice has such a rich, inviting smell that makes you want to cuddle up under a blanket and snuggle.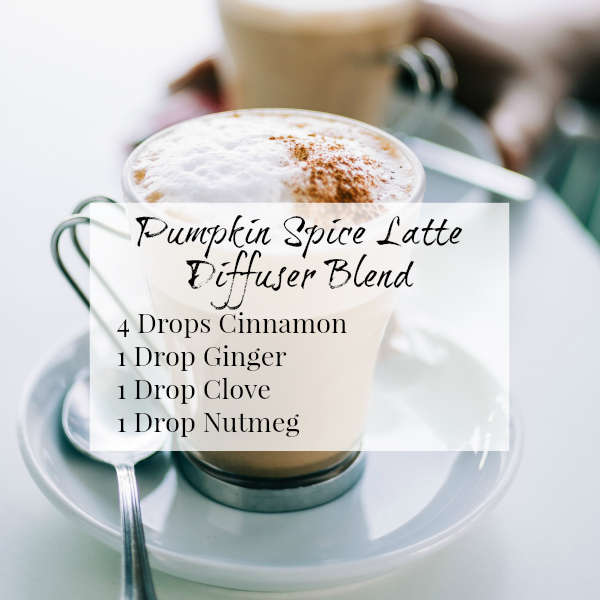 Cinnamon Bark // Ginger // Clove // Nutmeg
Gingerbread
I can't say I've ever actually made gingerbread, but I certainly know the smell of it. Doesn't it just make you feel right at home?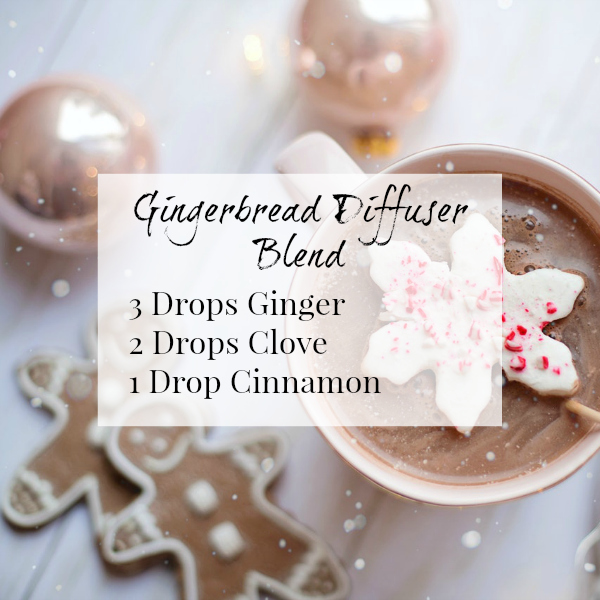 Ginger // Clove // Cinnamon Bark
At the beginning of this post, I told you that diffusing essential oils is actually cheaper than burning candles. So, let's take a look…
Let's say you buy a $20 candle at the store. The average "burn-time" for that candle is typically around 20 hours. So you pay about $1 per hour of burn time. This doesn't seem so bad, right?
Now, look at essential oils. If you buy a 15ml bottle of essential oil for $20 (and there are many essential oils you can buy for this price… or less) you get about 250-300 drops of oil in the bottle. If you put 5 drops of oil into your diffuser, you get about 4 hours of "diffuse time". If you diffused that whole bottle, you'd end up with about 220 hours of "diffuse time", and that's only 9¢ per hour.


Love it? Pin it!