Why oh why do they give boys white baseball uniforms? When my son came home after his first game, I couldn't believe how dirty his uniform was, but I was determined to get it clean. Here's how to clean a white baseball uniform… or any color really 🙂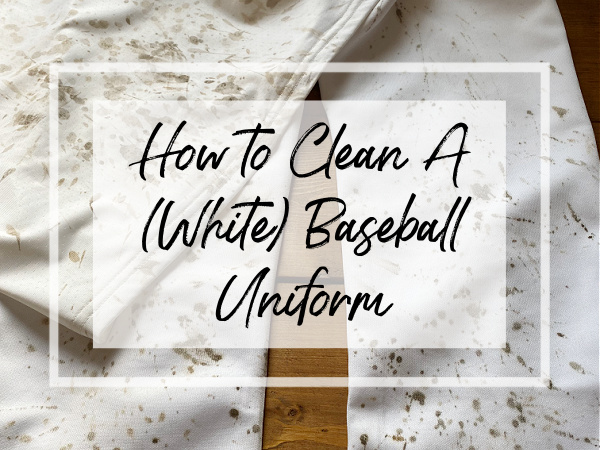 This is our first year trying travel baseball, and with it came a fancy new baseball uniform. A fancy new white baseball uniform. Why anyone choses white for a sport in which you slide through mud is beyond me. My son came home after his first game and this is what that fancy new uniform looked like…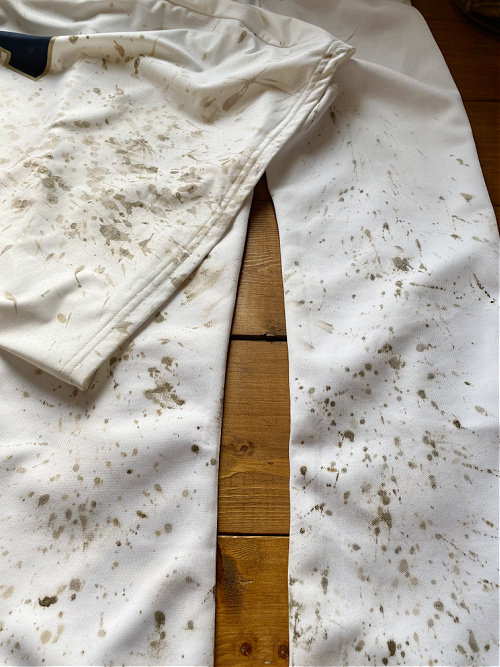 I looked at all that mud and hoped my arsenal of laundry goods would work.
What You Need to Clean A Baseball Uniform
Affiliate links may be used. Please see our advertising disclosure for more information.
How to Clean A Baseball Uniform
Step 1: Treat Stains
I have made my own stain remover for years. It works as well (if not better) than store bought, and all you need is dish soap and hydrogen peroxide.
I started the cleaning process by spraying my DIY Stain Remover onto the mud splatters. You don't want to soak it as there is dish soap in the recipe, which can overwhelm a washing machine with suds. Apply just enough to cover the stains and then rub the clothing together in your hand so it gets into the fibers. You call also scrub it in with a toothbrush, but with how much mud was on this uniform, I chose the former.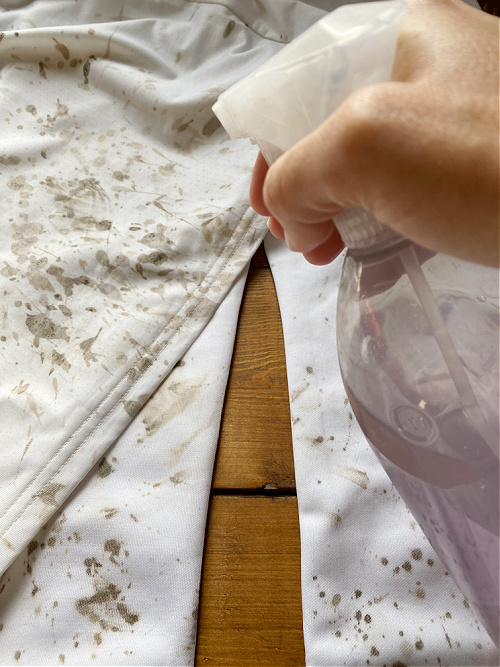 Allow the stain remover to sit for several hours. Mine sat on the uniform for 8 hours prior to washing.
Step 2: Launder the Baseball Uniform
About a year ago, I tried Dropps Laundry Pods as part of a review for this blog. I loved them so much I became a customer.
I also bought a box of their OxiBooster pods when we bought white sheets awhile back; they "help whiten and revive whites." The uniform my son has specifically states not to use bleach, so it seemed like adding an Oxiboost pod would help.
If you want to try Dropps, I do have a discount code you can use at checkout if you'd like…
First time customer? Use the code LEMONS25 for 25% off your purchase!
Returning customer? Use the code LEMONS15 for 15% off your purchase!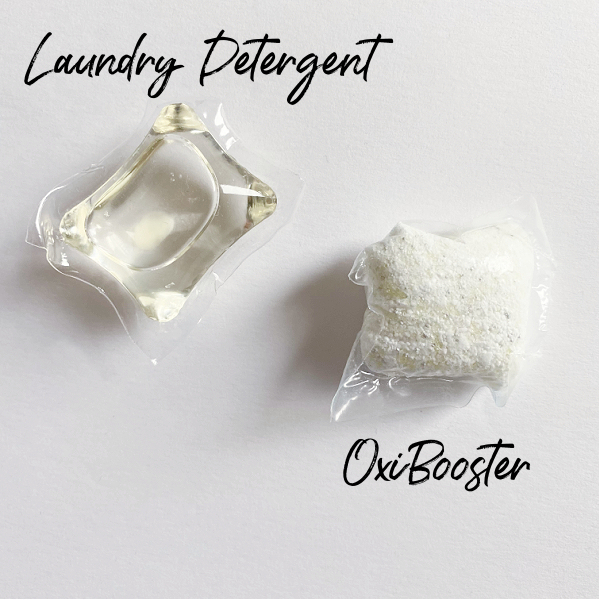 Simply add these pods directly into the drum of the washer with your load of laundry and wash the garments according to the washing instructions.
Step 3: Dry the Baseball Uniform
Simply follow the drying instructions on the label of the baseball uniform. I dried the jersey in the dryer on low heat, but had to hang dry the baseball pants.
The Results
I'm not going to lie… I wasn't sure how well this would work, but here's the end result.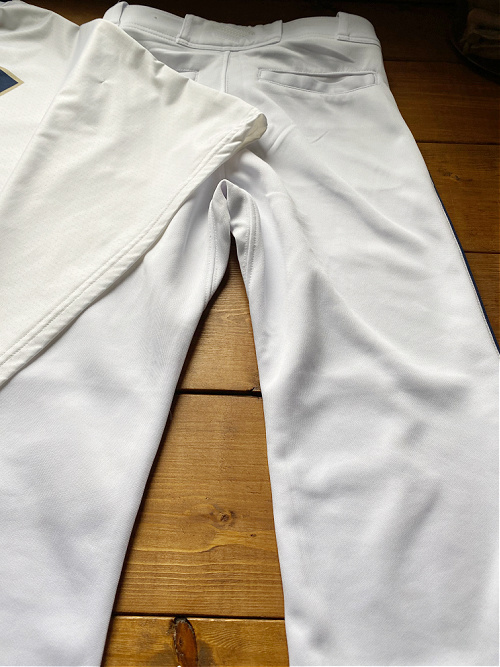 Can you believe that's the same uniform?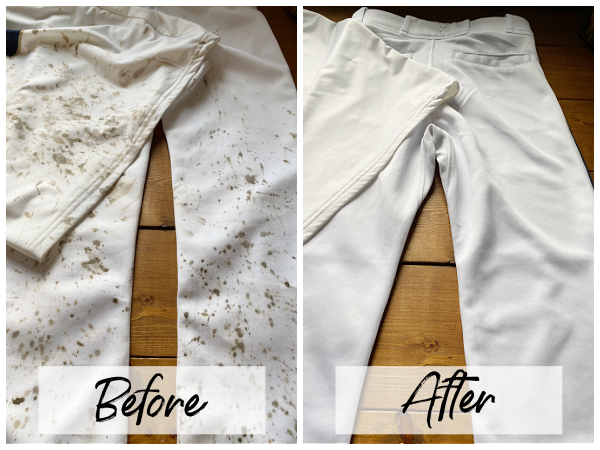 Love it? Pin it!