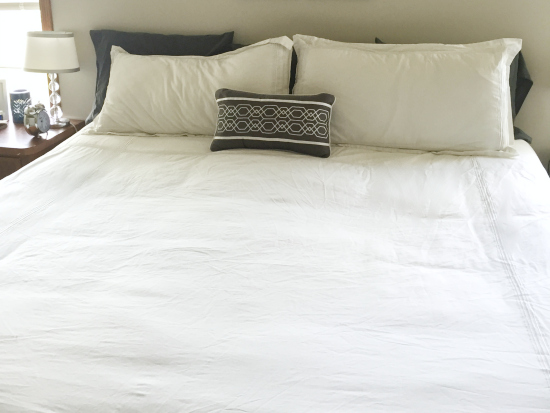 This past March, I redid our Master Bedroom for the $100 Room Challenge. One of the items we replaced was our comforter. I bought this one from Amazon, and I've been super impressed with its warmth and appearance. While the ratings from Amazon customers were high for this product (4 1/2 out of 5 stars by 5,819 people), some mentioned that when washing the comforter, it didn't hold up well. In order to avoid this fiasco, I decided to purchase a duvet cover so I could launder that without getting the actual comforter dirty. Here's the problem… getting a duvet cover back onto the comforter was no easy task. It was a two person job for sure, and it still took my hubby and I about 27 minutes to complete. It made me want to avoid washing the duvet cover… which is kinda gross.
One day, I was scrolling through my Facebook feed and happened upon a video by The DIY Mommy. The video showed this super simple way to get your duvet cover on, and it only required one person. You can view her video here to see how fast and easy this process really is.
I decided I better try this out for myself. Could it seriously be that easy? You guys! It was SO easy. Since I like a step-by-step process with detailed instructions and lots of pictures to walk me through, I thought I'd share that with you today.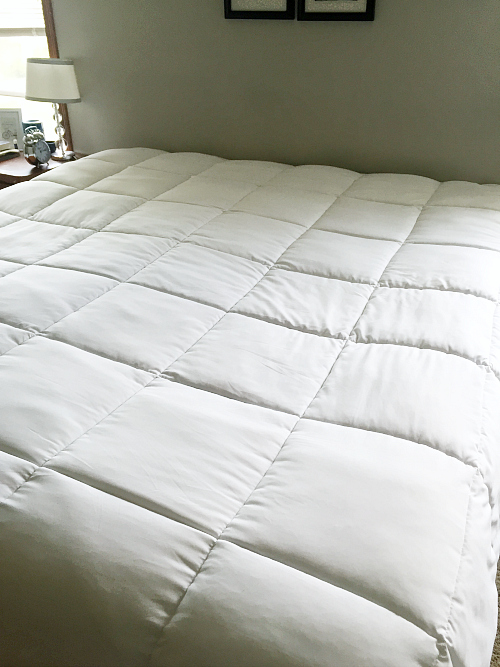 Step 1- Place your comforter on the bed, as you typically would if you had no duvet. In other words, top side up.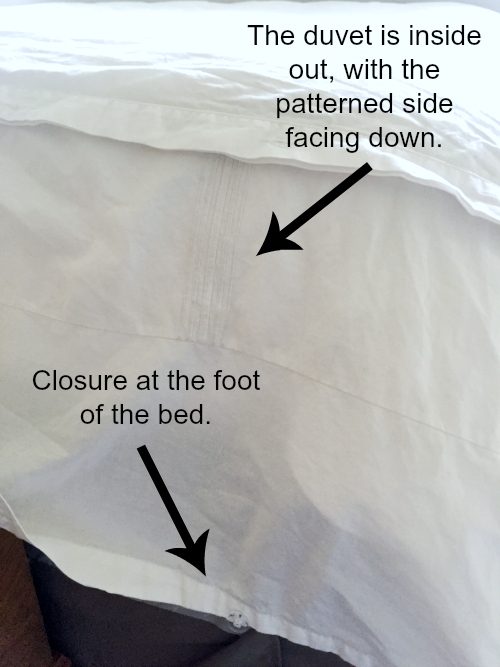 Step 2- Turn your duvet cover inside out and place it on top of the comforter, making sure the closure of the duvet is at the foot of the bed. You also want the top of the duvet (the patterned side) facing down. If you have ties that connect your comforter and duvet in the corners, go ahead and ties those together… I don't have these, but really wish I did.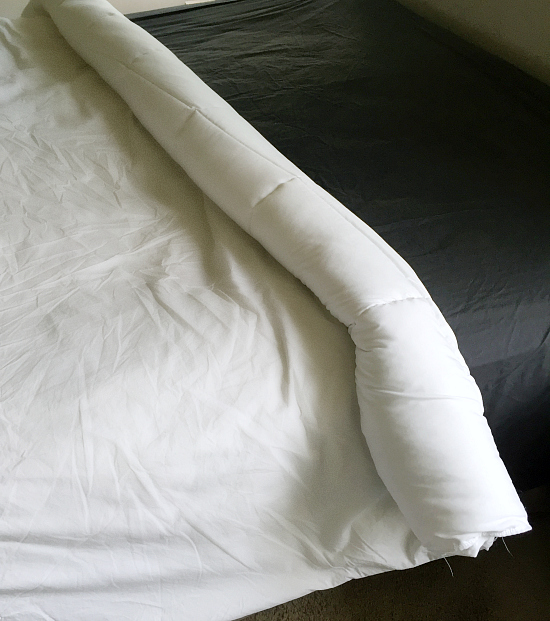 Step 3- Starting at the top of the bed, roll the comforter and duvet together until you reach the bottom of the bed. If you've got a helper, you can each take one side of the bed. If you're riding solo, you'll have to move from side to side to keep everything rolling up nicely.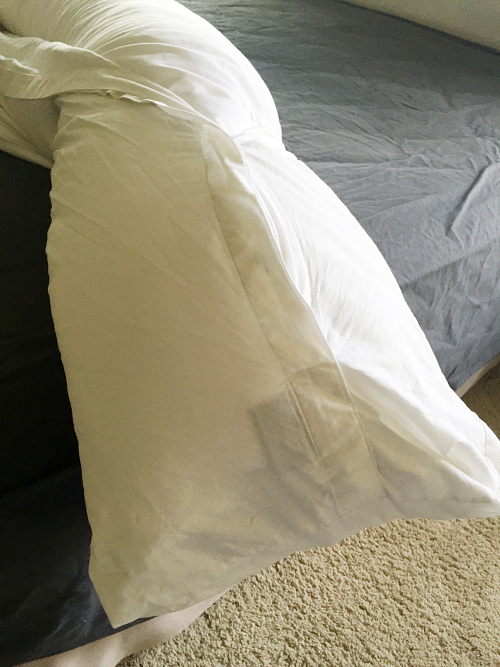 Step 4- This is probably the trickiest step. You are going to seal your roll by closing the top of the duvet. You'll take the closure that's facing down and tuck it under your roll bringing the closure together with your "roll" wrapped up inside. You are going to then secure the closure all the way across. I have buttons, but I'm sure there are other closures used as well.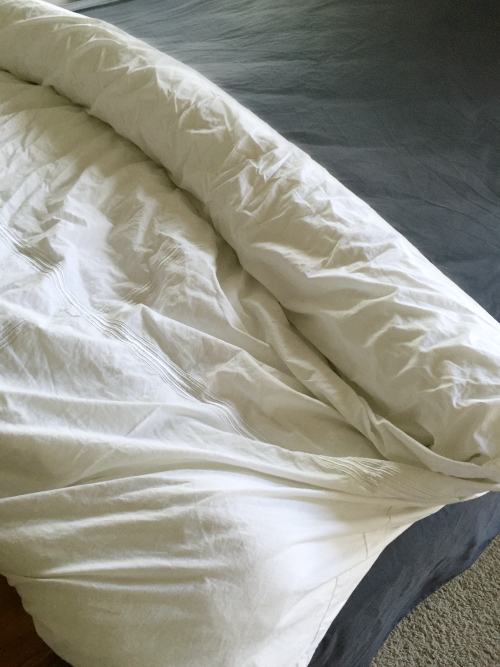 Step 5- Now you are going to unroll everything, and you should have the duvet on there correctly. You may need to do a little bit of adjusting and shaking to get everything where you want it (especially if you don't have ties in the corners). Smooth it out, and you're good to go.
How amazing is that little trick? I can now put in the duvet cover, by myself, in about 2 minutes.
Want to Follow Along with Lemons, Lavender, & Laundry?
Subscribe!
Social media more your style?
Facebook // Pinterest // Instagram // Twitter
Love it? Pin it!