I'm just going to take one quick moment to say that I love the blogging community. Whenever I have a question, no matter how trivial, another blogger is always willing to go out of their way to help me. I have not found much competition, but rather a supporting team. Sure, we all have our own blogs out there for people to read, but behind the scenes we are a support network, and I love that. With that said, I reached out to some of my fellow bloggers and asked them if they had any favorite cleaning tips I could share for "Cleaning Tip Tuesday", and the response was awesome. I am so excited to share some cleaning tips from my blogging friends… and, true to my love of budget-friendly, (mostly) natural cleaning; that's exactly what you'll find below.
Carpet Stain Removal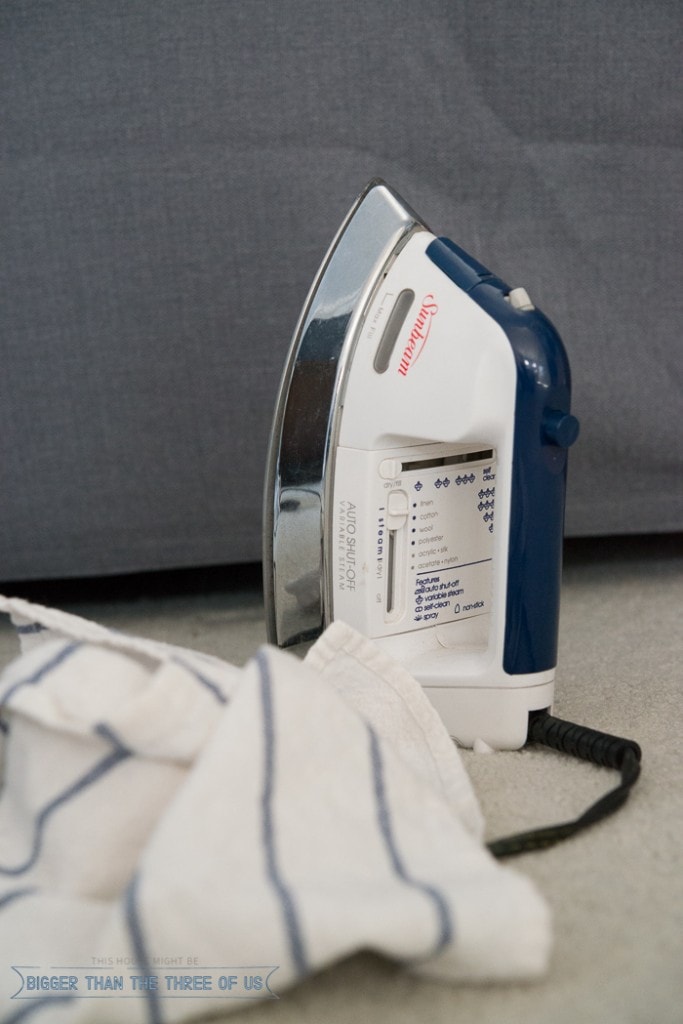 Chemical Free Carpet Stain Removal
I was SO excited to read this tip!!! A long time ago, I tried out several different methods for carpet stain removal, and the one that ended up working best used ammonia (so stinky). I want to run up and give Ashley, from Bigger Than the Three of Us, a huge hug for this tip. Totally chemical free way to remove carpet stains! Woohoo. Is it weird that I wanna go pour some red wine on my carpet just to try it out?
Cleaning a Stainless Steel Sink
Cleaning a Stainless Steel Sink
One of my most popular posts is "How to Clean a Porcelain Sink", and I often get asked about what to do with stainless steel. Since I don't have a stainless steel sink, I cannot give a confident reply. Well, Cassie, from The Thrifty Couple, has the answer for you. Thanks Cassie!
Granite Countertop Spray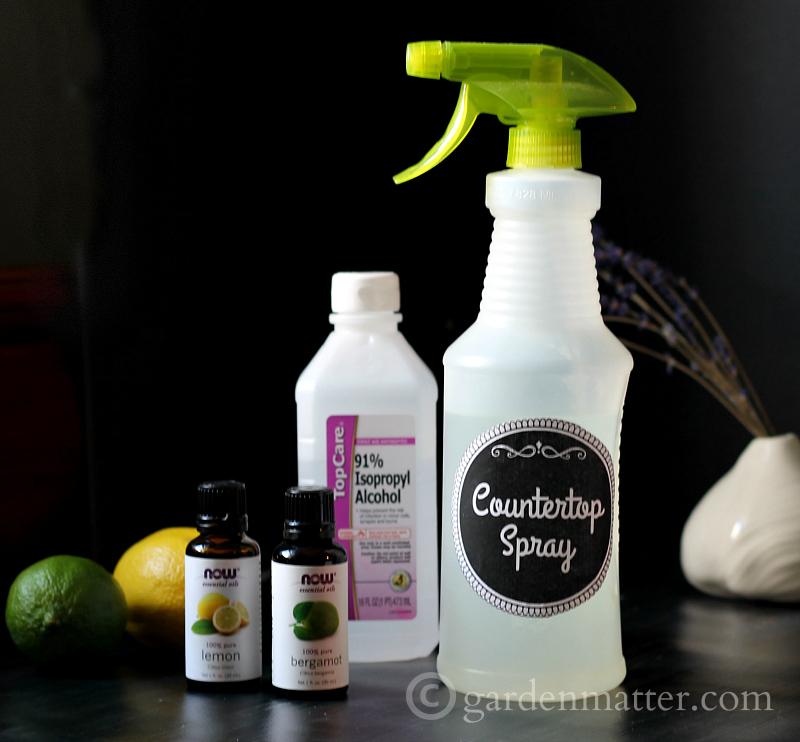 I love, love, love, the all-purpose spray I use for my kitchen/bathroom countertops, but it contains vinegar, which is not good to use on granite. Patti, from Garden Matter, has a recipe perfect for those of you needing an all natural, DIY, granite countertop cleaner.
Laundry Scent Booster & DIY Dryer Sheets
Laundry Scent Booster and DIY Dryer Sheets
Becky, at Clean Mama, is my cleaning hero. Seriously, she knows all. While I have done several things to "go green" with my laundry, Becky's got a few more tricks up her sleeve.
Cleaning Vinyl Shower Curtains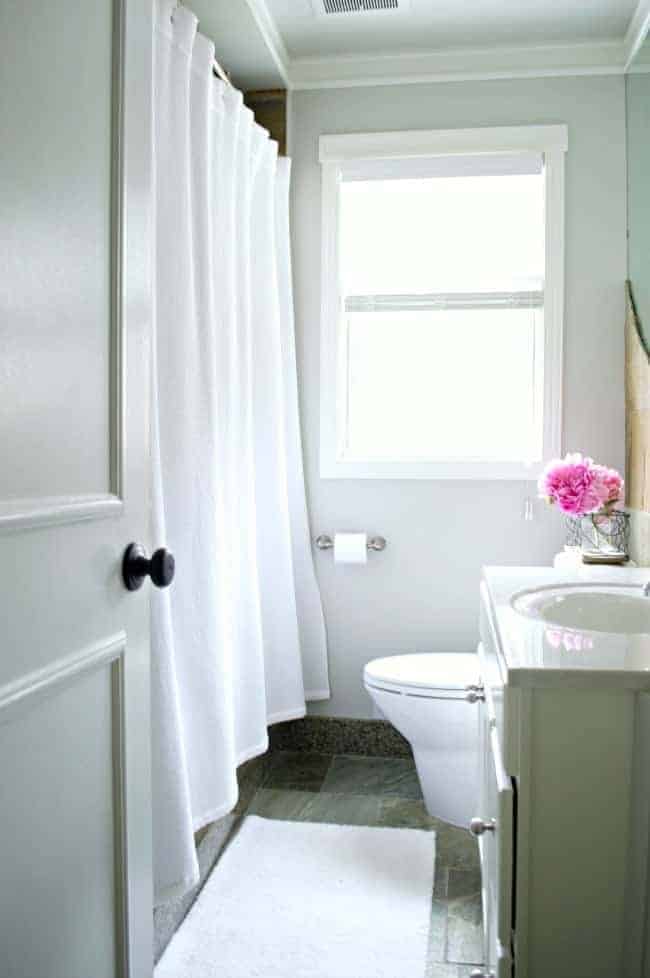 Cleaning Vinyl Shower Curtains
Never have I thought to clean my vinyl shower curtains. When the curtain gets moldy, I throw it and buy a new one. But when Kristi, from Chatfield Court, shared how easy (and effectively) you could clean the curtain (and eliminate extra waste), I was sold. I'm seriously heading up and washing my kids' shower curtain.
Cleaning Real House Plants
I can guarantee you this cleaning tip would never have shown up on this blog if it weren't for Meegan, from Meegan Makes. I cannot keep plants alive. I am dead serious. (Originally this wasn't intended as a pun, but while proofreading, I realized it was well inserted 🙂 ) I kill everything. Luckily, there is a way to clean up those live plants using something you probably have in your fridge right now. Who knew?
Cleaning the Microwave
I have been using vinegar to clean my microwave for years now, but let's be real and say that it doesn't smell amazing. (I love ya, vinegar, but you stink). Maria, from Pastels and Macarons, just might have a better solution. Next time I need to clean up splattered spaghetti sauce, I'm totally trying out the method.
Cleaning Wool Rugs
If you have wool rugs, and you're thinking there's no way to get them clean, think again. Tara, from Lehman Lane, has a great tip for cleaning wool rugs. It's absolutely free and doesn't use any chemicals. My kind of cleaning tip!
Cleaning Vintage Finds
I have recently discovered a love for shopping vintage, but sometimes the best treasures are a little dirty and smell a little funky. Daune, from Cottage in the Oaks, has great tips for getting those items cleaned up and smelling great.
A Cure for Ring Around the Collar
One of my very first cleaning tips was sharing a recipe for a DIY Stain Remover. I love it and still use it to this day. However, Julie, from Redhead Can Decorate, shared a stain removal idea I'd never heard of before. I think I better try it out!
Cleaning Hardwood Floors
I don't have 120 year old wood floors like Jessica, from Décor Adventures (but I wish I did 🙂 ). I do, however, have hardwood in my kitchen (only, like, 14 years old). I'm not even going to tell you what I use to clean it because Jessica's idea is probably a much better way to go.
Cleaning White Cabinets
I am experiencing a bit of kitchen envy. I want a white kitchen SO badly. One of my big concerns, however, is how to maintain the white when it comes to all the kitchen grime. Carli, from Fearfully and Wonderfully Made, has a great solution. I just might need to get out my white paint after all.
Cleaning Faucet Heads
Meg, from Green with Decor, has another "green" cleaning tip (… yet another unintentional, yet well placed pun) for brightening up your faucet heads. While she shows you how it works on the kitchen faucet, I've seen this done with shower heads as well… and if you have any mineral deposits/hard water stains you can apply the same technique using a little different method by following the instructions in this post.
Hopefully you found some cleaning inspiration from this amazing group of women. I know I did. Enjoy your week!
Erin
Want to Follow Along with Lemons, Lavender, & Laundry?
Subscribe!
Social media more your style?
Facebook // Pinterest // Instagram // Twitter
Love it? Pin it!