Sharing natural cleaning tips from some of my favorite bloggers.
If you have been around this blog for any length of time you know, when it comes to cleaning, I try to do things naturally… and on a budget. While I have shared many cleaning tips over the years, I found several cleaning hacks I had never tried, so I thought I'd share them with you today.
All Natural Cleaning Tips
Carpet Stain Removal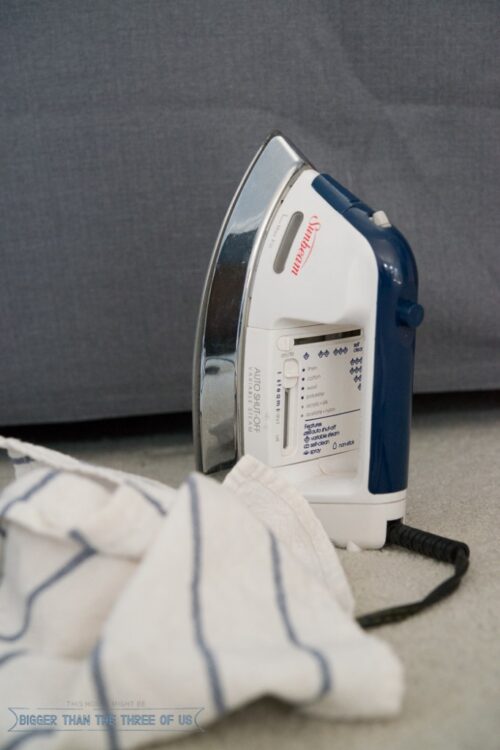 Chemical Free Carpet Stain Removal
I was SO excited to read this tip!!! A long time ago, I tried out several different methods for carpet stain removal, and the one that ended up working best used ammonia (so stinky). I want to run up and give Ashley a huge hug for this tip. Totally chemical free way to remove carpet stains! Woohoo. Is it weird that I wanna go pour some red wine on my carpet just to try it out?
How to Clean a Stainless Steel Sink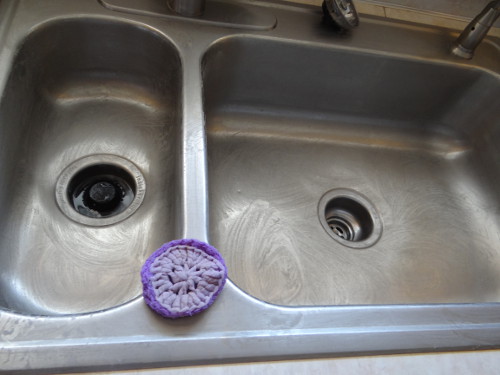 Cleaning a Stainless Steel Sink
One of my most popular posts is about How to Clean a Porcelain Sink, and I often get asked about what to do with stainless steel. Since I don't have a stainless steel sink, I could not give a confident reply. Well, Cassie, from The Thrifty Couple, has the answer for you. Thanks Cassie!
Granite Countertop Spray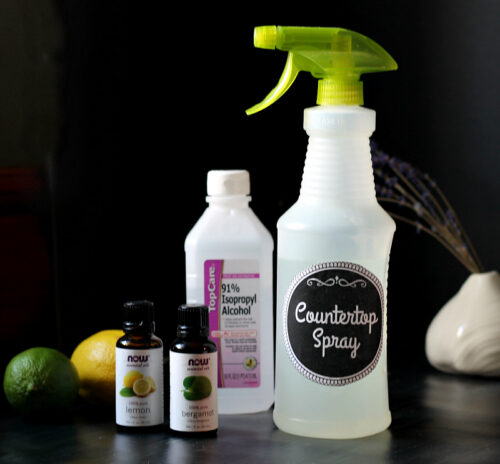 I love, love, love, the all-purpose spray I use for my kitchen and bathroom countertops, but it contains vinegar, which is not good to use on granite. Patti, from Garden Matter, has a recipe perfect for those of you needing an all natural, DIY, granite countertop cleaner.
Laundry Scent Booster & DIY Dryer Sheets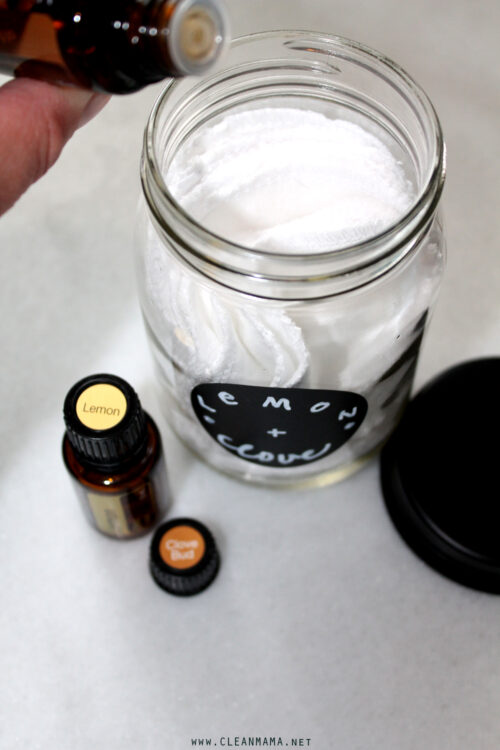 Laundry Scent Booster and DIY Dryer Sheets
Becky, at Clean Mama, is my cleaning hero. Seriously, she knows all. While I have done several things to "go green" with my laundry, Becky's got a few more tricks up her sleeve.
Other Laundry Room DIYs
DIY Laundry Detergent // DIY Stain Remover // DIY Dryer Balls
Cleaning Vinyl Shower Curtains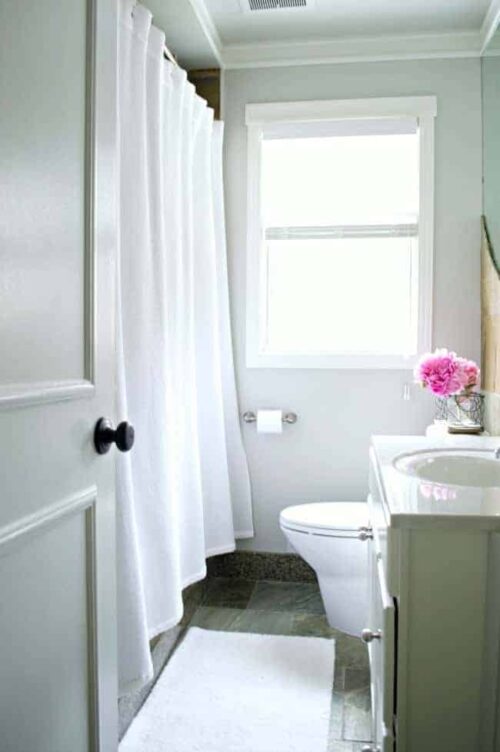 Cleaning Vinyl Shower Curtains
Never have I thought to clean my vinyl shower curtains. When the curtain gets moldy, I throw it and buy a new one. But when Kristi, from Chatfield Court, shared how easy (and effectively) you could clean the curtain (and eliminate extra waste), I was sold.
Cleaning Real House Plants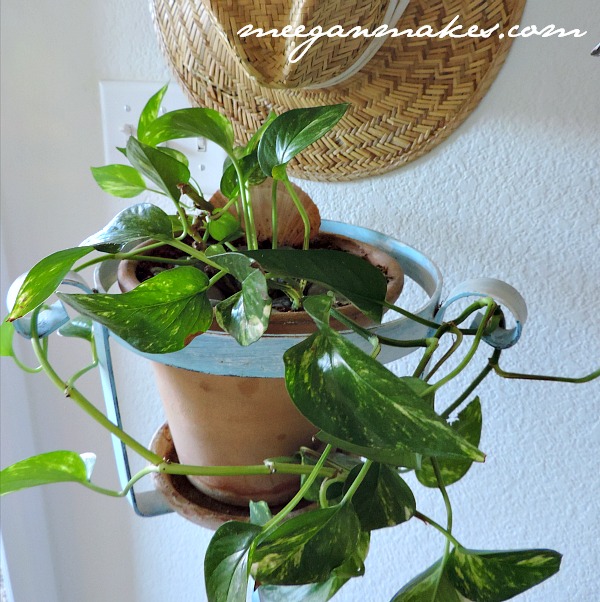 I can guarantee you this cleaning tip would never have shown up on this blog if it weren't for Meegan, from Meegan Makes. I cannot keep plants alive. I am dead serious. (Originally this wasn't intended as a pun, but while proofreading, I realized it was well inserted 🙂 ) I kill everything. Luckily, there is a way to clean up those live plants using something you probably have in your fridge right now. Who knew?
Cleaning Wool Rugs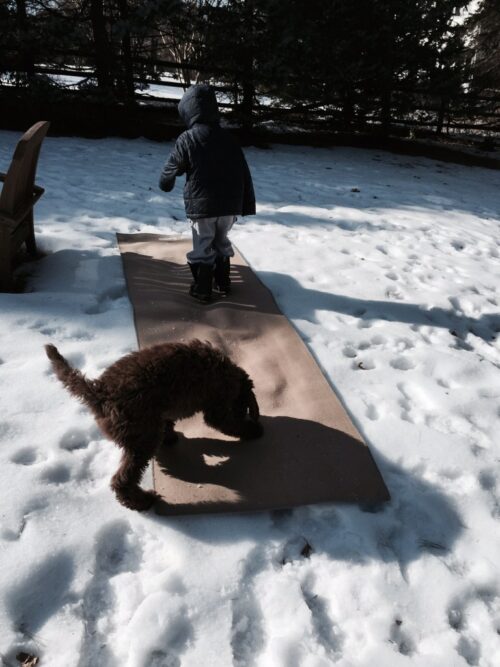 If you have wool rugs, and you're thinking there's no way to get them clean, think again. Tara, from Lehman Lane, has a great tip for cleaning wool rugs. It's absolutely free and doesn't use any chemicals. My kind of cleaning tip!
Cleaning Vintage Finds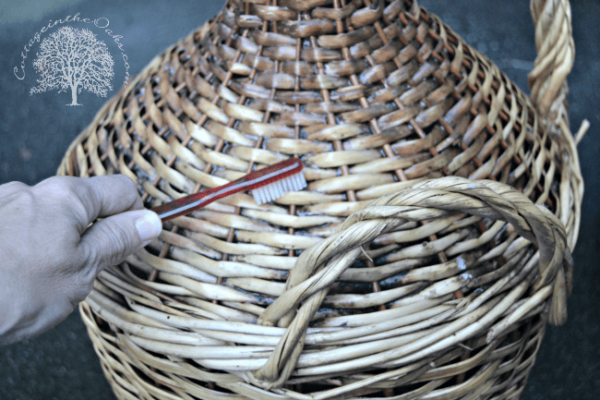 I have recently discovered a love for shopping vintage, but sometimes the best treasures are a little dirty and smell a little funky. Daune, from Cottage in the Oaks, has great tips for getting those items cleaned up and smelling great.
Cleaning Hardwood Floors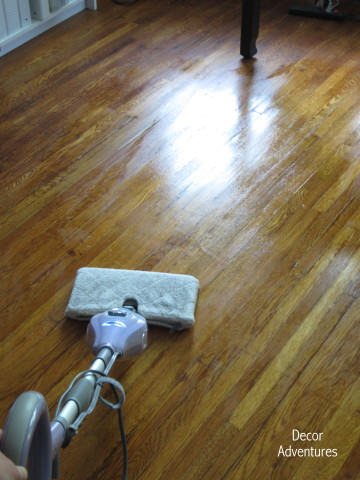 I don't have 120 year old wood floors like Jessica, from Décor Adventures (but I wish I did 🙂 ). I do, however, have hardwood in my kitchen (only, like, 14 years old). I'm not even going to tell you what I use to clean it because Jessica's idea is probably a much better way to go.
Cleaning White Cabinets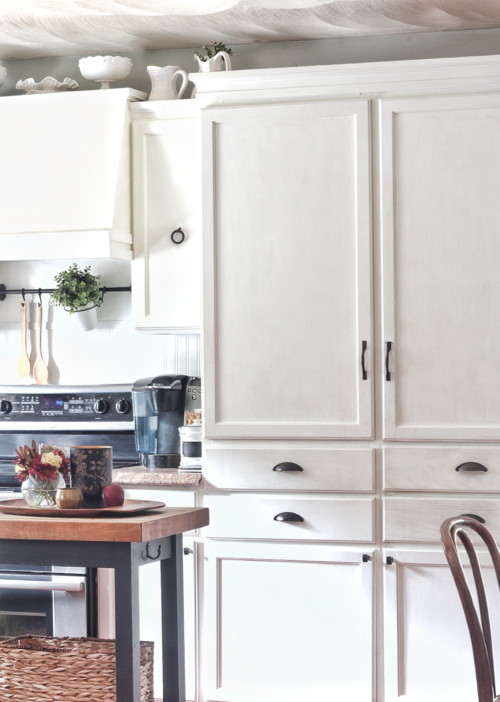 I am experiencing a bit of kitchen envy. I want a white kitchen SO badly. One of my big concerns, however, is how to maintain the white when it comes to all the kitchen grime. Carli, from Fearfully and Wonderfully Made, has a great solution. I just might need to get out my white paint after all.
Hopefully you found some cleaning inspiration from this amazing group of women. I know I did.
Love it? Pin it!