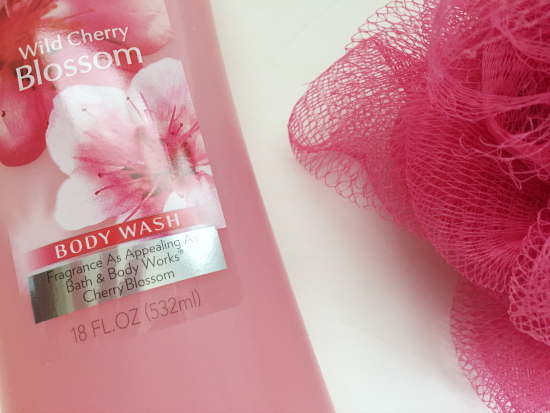 Can you believe this is my fourth attempt at doing a post about how to remove soap scum? I kept trying different tricks, and nothing worked. Today, I'm sharing all my soap scum failures, and letting you know what worked best.
What I've Tried to Remove Soap Scum
Dryer Sheets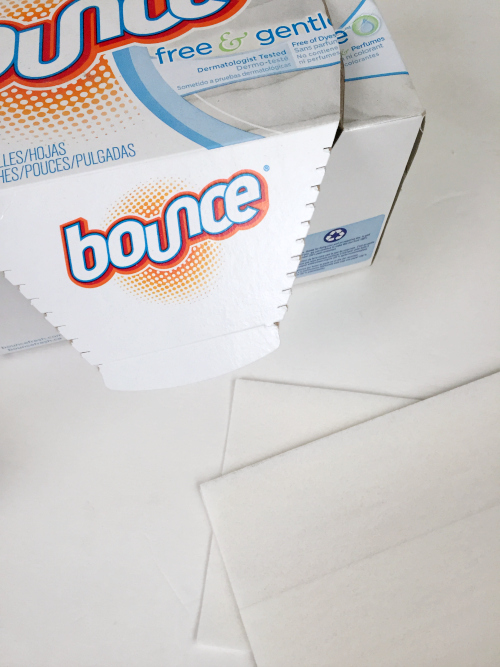 Have you seen this trick? You are supposed to wet down a dryer sheet and rub it on the soap scum, making it magically disappear. I tried this trick long before I started this blog, and trust me, it was a fail.
Lemon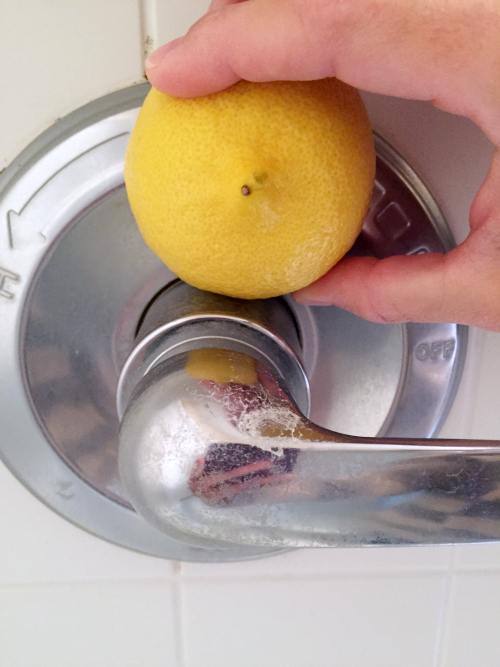 Have you seen a similar image on Pinterest? If you know me, then you know I love a good cleaning tip, preferably using all-natural ingredients. I was so excited to try out this lemon trick: cut a lemon in half and rub it on the soap scum. The acid in the lemon is supposed to break down the soap scum and reveal a shiny faucet. When I started rubbing the lemon on the shower handle, I was excited; it immediately looked shiny and scum-free, but after I rinsed it and let it dry, it looked no different… fail.
Lemon Essential Oil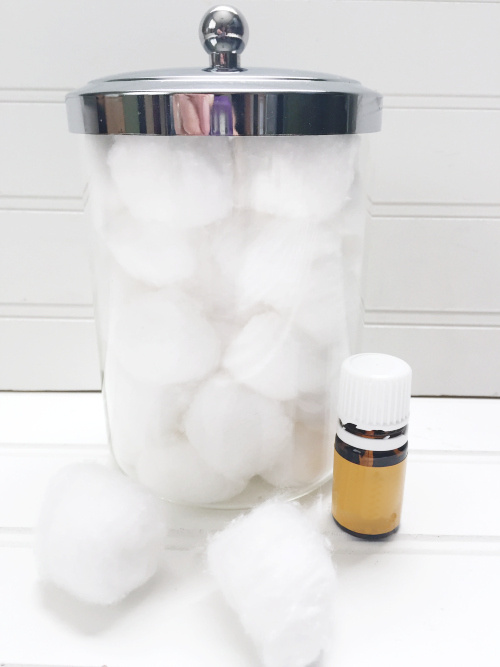 I realized the idea behind the use of a lemon was correct, in theory. The acid from the lemon should help with the soap scum, so I decided to try lemon essential oil, which would be like putting concentrated lemon on the soap scum. This trick actually did okay, but seriously, you'd need about 20 bottles of essential oil to get your shower doors clean, and I don't think anyone is ready to spend $100+ for a clean shower… I know I'm not.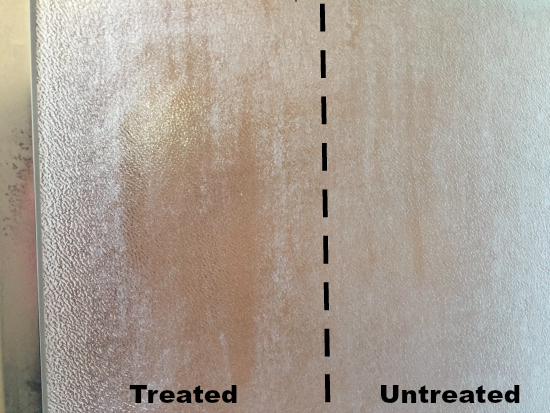 Vinegar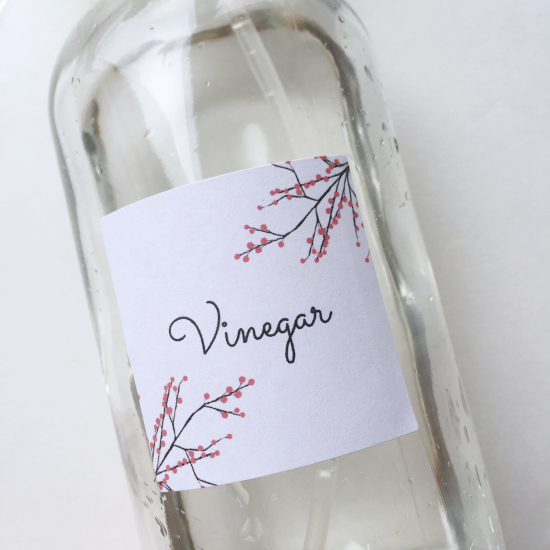 I love vinegar. It did wonders at removing hard water/mineral deposits on my faucet, so I thought it might do well on the soap scum too. Wrong. I sprayed it all over the shower doors and faucet, and allowed it to sit for an hour. I rinsed. I scrubbed. Nothing. Total fail.
Magic Eraser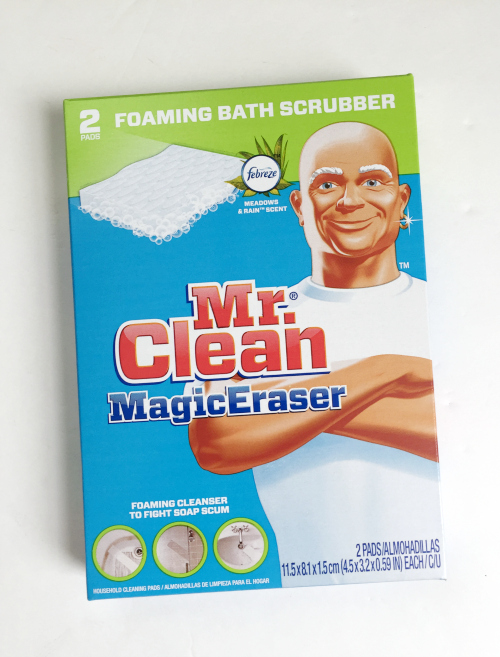 I finally went out and bought a Magic Eraser that was specifically designed to work on soap scum. Like the lemon, everything looked amazing while I was scrubbing. Unlike the lemon, once I rinsed things off and let it dry, the soap scum was minimized. I cannot say it was completely gone, but it was much better than when I started. (… and no. Mr. Clean® is not paying me a cent for this post.)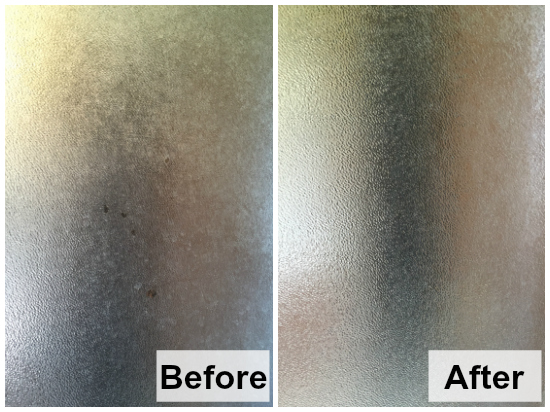 Taking pictures in your shower is a tough. I have that textured type door, but you can see in the image above how much scum had built up on it. While you can still see a bit in the after, it is a major improvement. And outside of adding the text overlay, neither image was edited in any way so you could see the true effect.
What have you tried to remove soap scum, and what were your results?
Love it? Pin it!