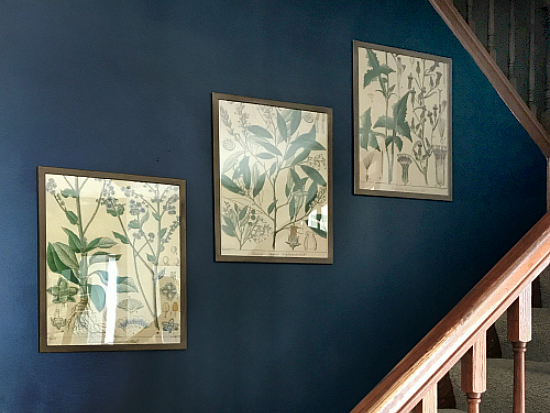 Welcome back to week 3 of the $100 Room Challenge. This month I am working on my entry, and I'm happy to say we are making progress. First, we got some navy paint on the wall. You may recall from week 1 that the reason I decided to work on this entry in the first place (after having just redone it a year ago) is because we painted our living room in July, and the color completely clashed with the entry. Light gray and beige? Ummm… no. The issue is that our entire main floor is turning light gray: first it was the dining room, then our office, followed by the living room, and now it's the entry. I needed something to break up all that gray, and a navy accent wall seemed like the right thing to do. As a reminder, here was the wall before (beige)… Okay, so not a great angle, but it's the best I've got.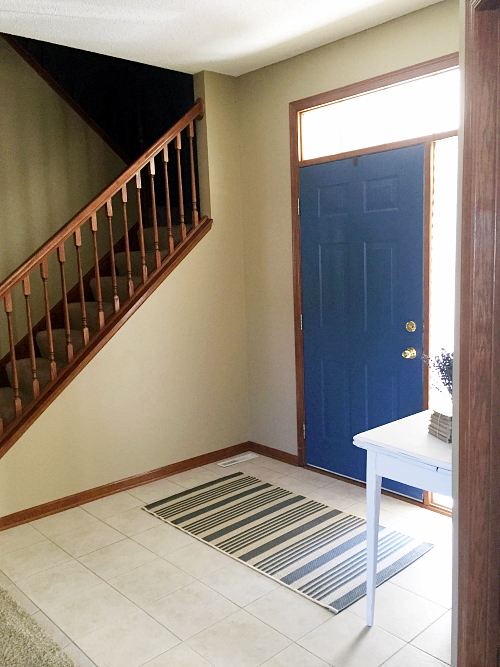 And here's what it looks like now: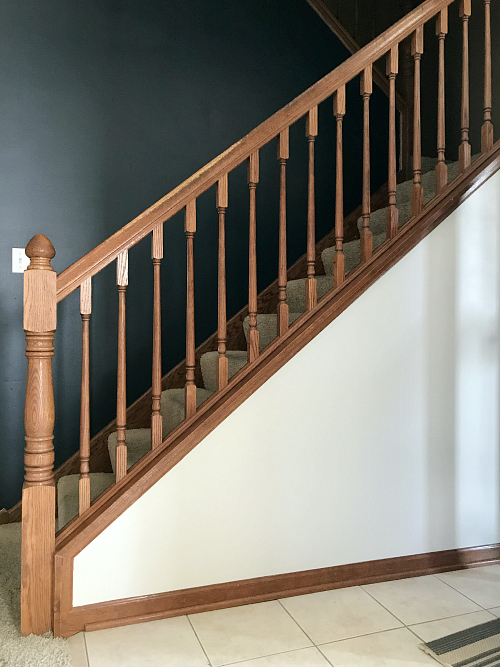 I love it! Hale Navy for the win!
The thing about this wall is that it's so big and plain. I have had nothing on it since my entry makeover last year. That is changing this week…
I absolutely adore the blog Blesser House and because I subscribe to her emails, I have access to her free library of printables, which includes some botany prints. I decided to print them as engineering prints (because an 18×24″ print only costs $2.99).
NOTE: I'm not sure if Staples is catching onto this trend of printing large images for cheap, but I tried to have engineering prints done at one local store and my order was denied. They wanted me to resubmit my images and have them printed as posters for $25 each. ($75?! Not thank you!) I simply tried another store, and they printed them without issue.
I ended up finding these 16 x 20″ frames at IKEA. And the price? $4.99 each. Woot!
I didn't really want white frames though, so I weathered them (just like my table from last week) to make them look more like wood.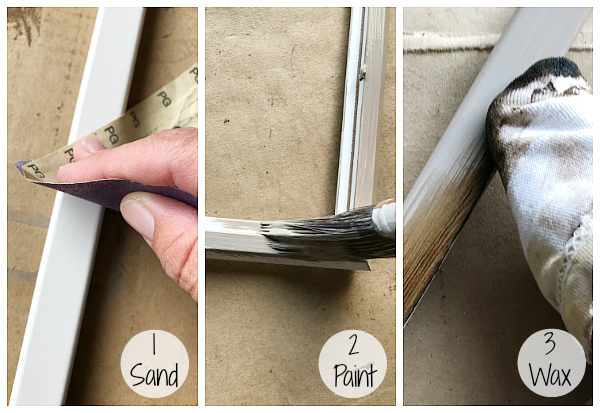 If you follow on Instagram, you know what happened next… My dog ATE my engineering prints. By ate, I mean shredded them…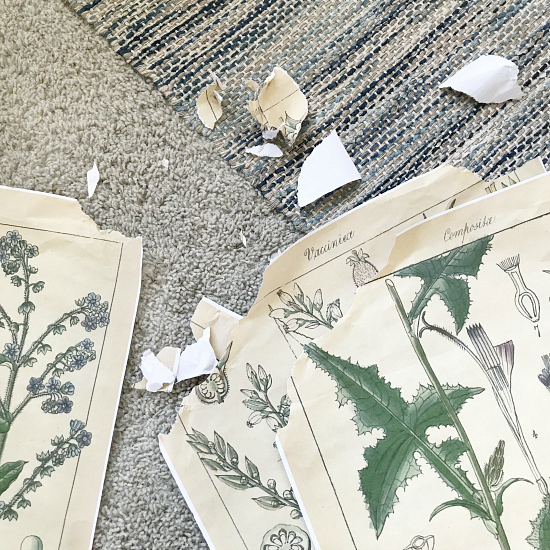 I had to trim them to fit the frames anyway, but he gave me no choice but to trim them from the top (which would not have been my first choice). But what can ya do? #reallife
Here's how they ended up.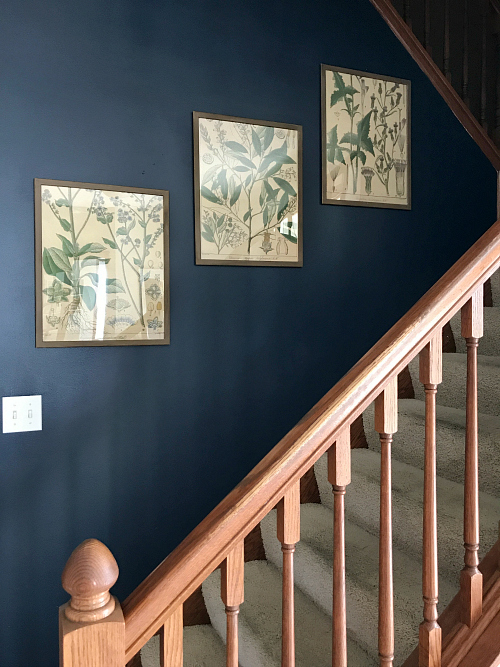 Update: I still use these prints in my home 5 years later, but ended up reprinting the images and using 18×24″ frames from Michaels in order to eliminate the need to trim the print to fit the frame.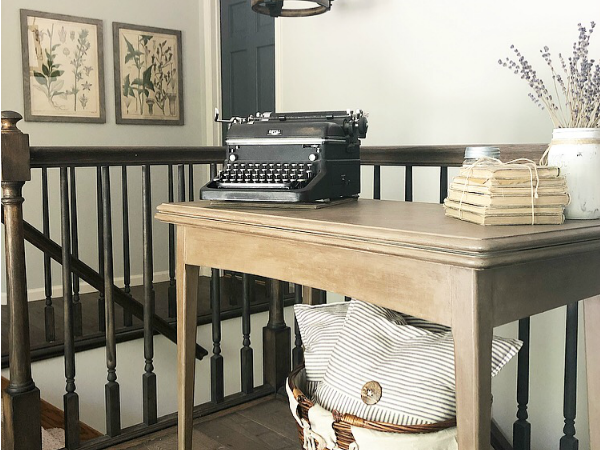 For more ideas on free/cheap wall décor, check out this post.
Budget So Far:
Paint Supplies: Many times I have what I need for painting, but this time around, I needed more tape and a new roller…

Painter's Tape- $3.24
Painter Roller- $3.51

Hale Navy Paint- Color Matched in Behr- $23.78- I bought a gallon, knowing it was WAY more than I'd need for this one wall, but buying a gallon is cheaper than buying a quart (per ounce) and you never know when some Hale Navy paint might come in handy 🙂
Colored Engineering Prints x3- $8.97 ($2.99 each)
16 x 20″ Frames x3- $14.97 ($4.99 each)
Supplies to Weather Frames- Free (Already had on hand)
Total So Far: $54.47
Make sure to check out how all the $100 Room Challenge participants are doing this week.
Check Out Other Participants Here
Wanna Catch Up or Jump Ahead?
Week 1 // Week 2 // Week 3 // Week 4
Love it? Pin it!