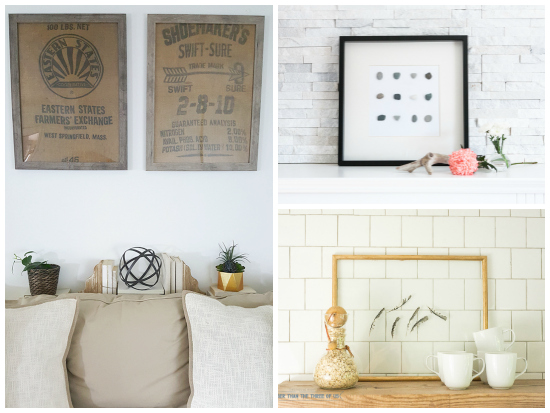 I am all about budget-friendly wall decor. I have created gallery walls with clipboards and dollar store frames, used cardboard to create a laundry sign, and framed everything from scrapbook paper to engineering prints. When you think "wall decor", what comes to mind? Artwork? Photos? Maybe a cute piece you found at a retail store? Today I am sharing some "unconventional" ideas for wall decor, and most of them are free (or nearly free). And who doesn't love free?
Where to Find Free Wall Décor
One Man's Trash…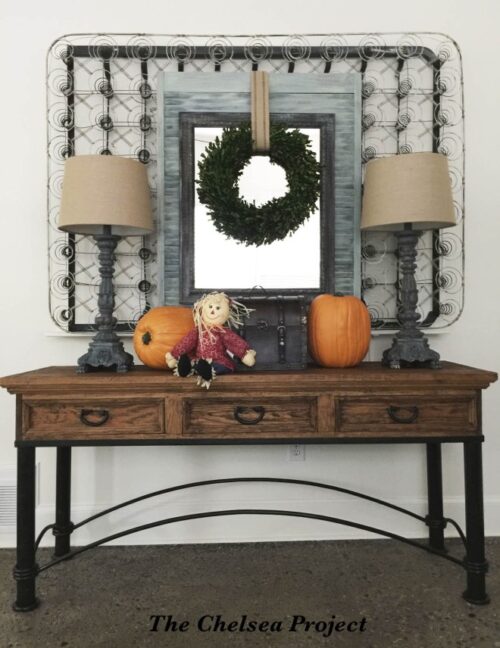 Vintage Boxspring Art (Found on the Curb for the Garbage Man) via The Chelsea Project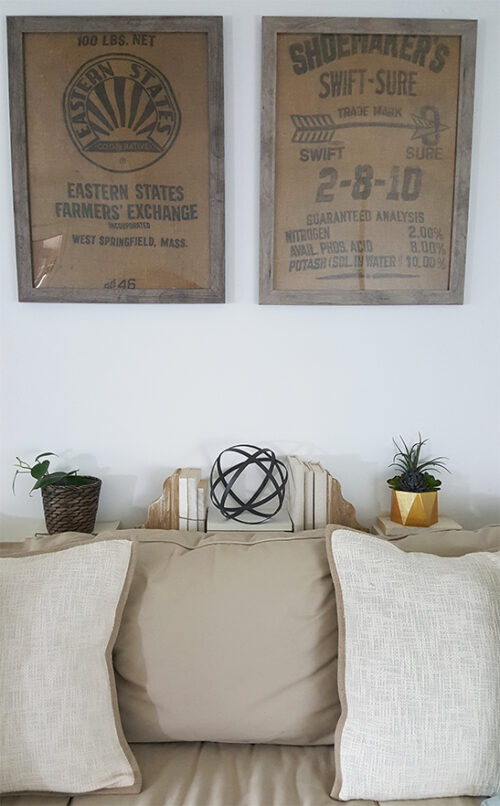 Framed Flea Market Burlap Sacks via The Honeycomb Home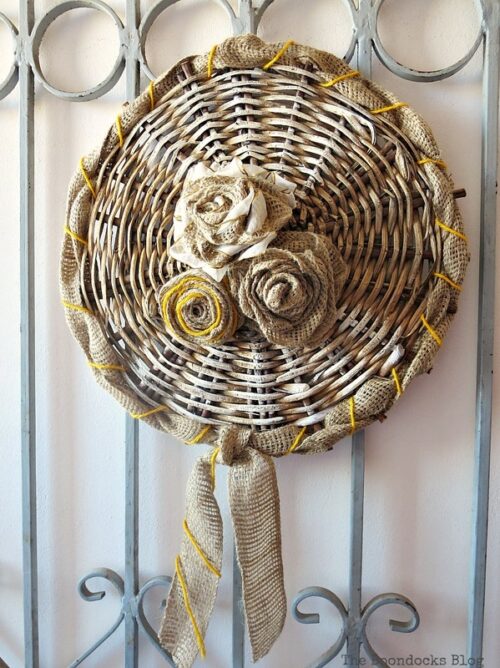 Bottom of An Old Basket Decor via The Boondocks Blog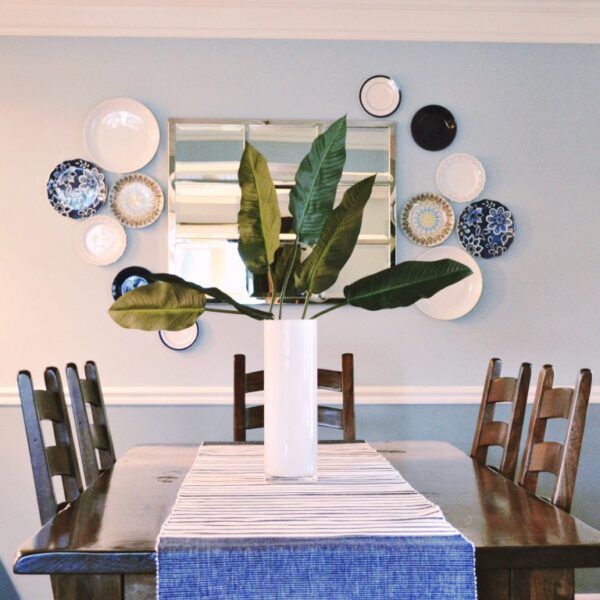 Thrift Store Plates via The Cofran Home
Nature Finds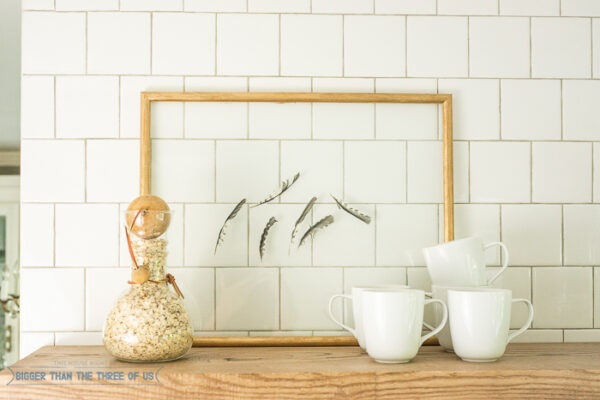 Feather Art (Instead of the $200-$300 price tag from West Elm, Ashley made this for free!) via Bigger Than The Three of Us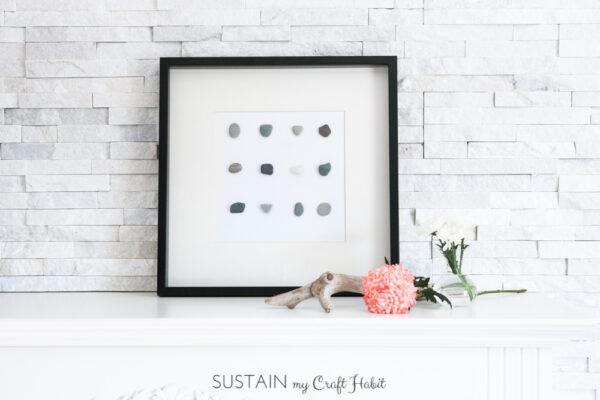 Framed Beach Stones via Sustain My Craft Habit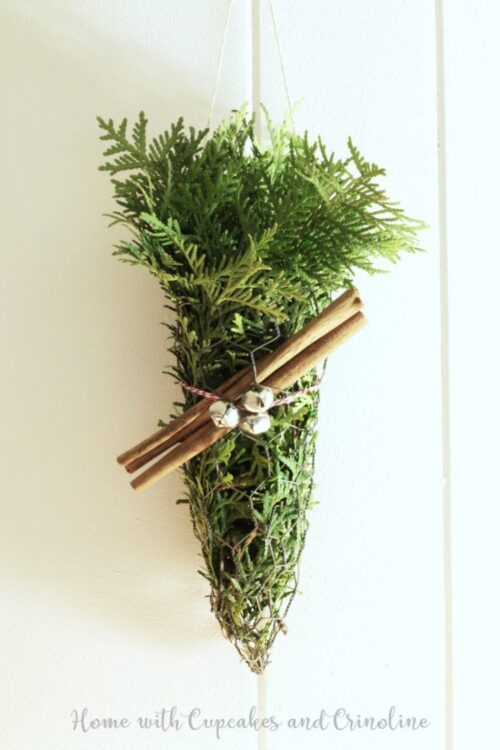 Rustic Evergreen Decor via Home with Cupcakes and Crinoline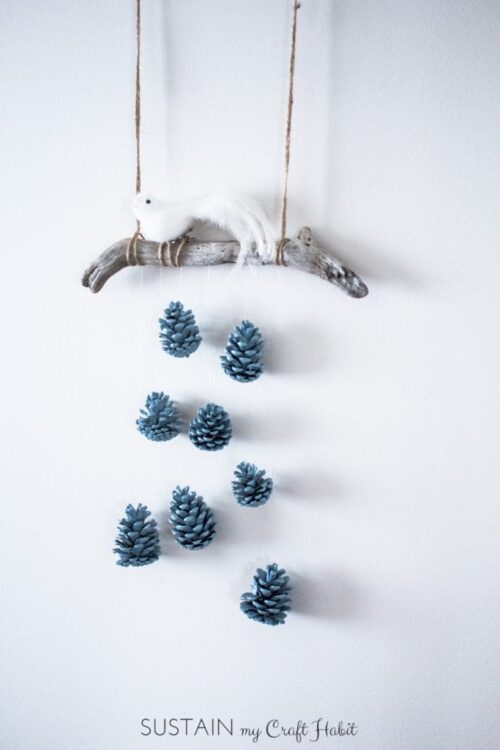 Rustic Pinecone Wall Hanging via Sustain My Craft Habit
What?!
This deserves its own category. Drinking Straws? That's incredible!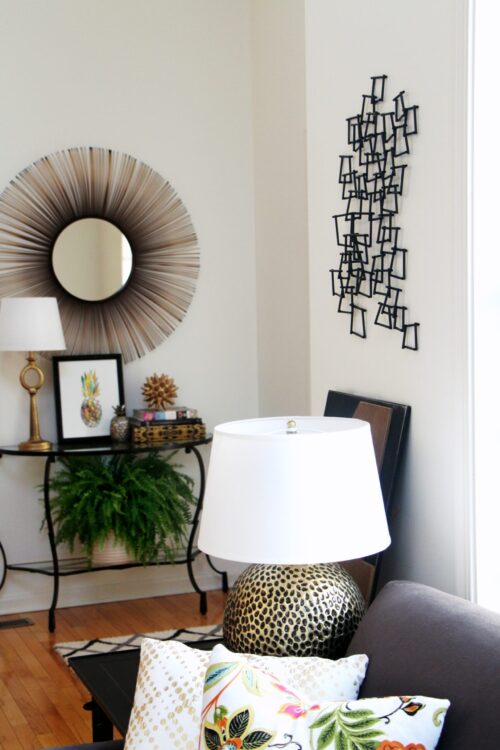 Drinking Straws Artwork (Instead of spending $300 at Pottery Barn, Rachael made this with drinking straws! What?) via This Is Our Bliss
Scraps and Leftovers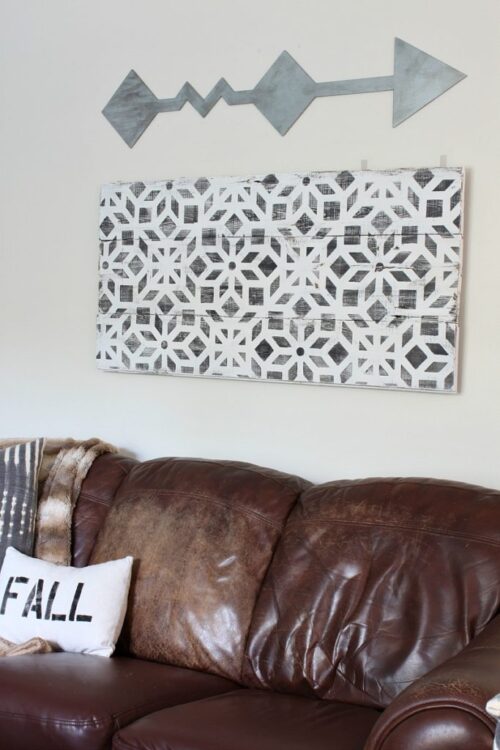 Scrap Wood Art (with leftover paint) via Reinventedkb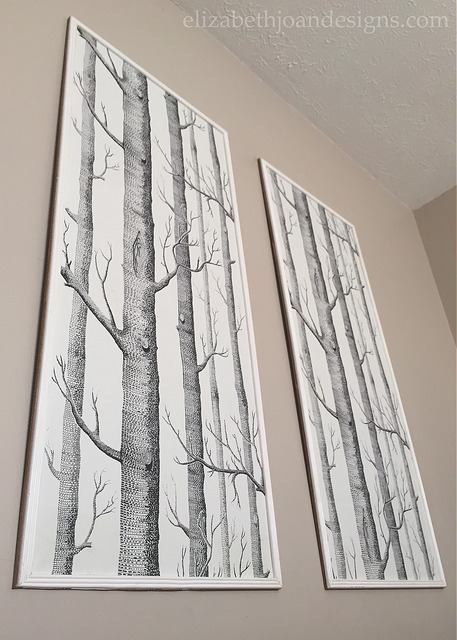 Framed Wallpaper Panels via Elizabeth Joan Designs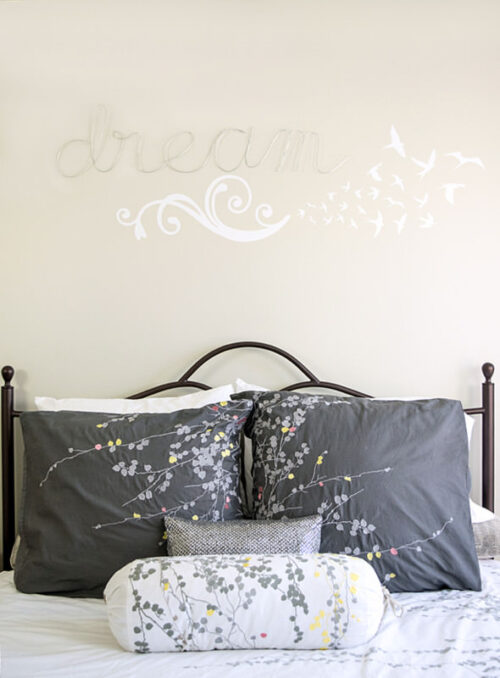 Wire Word Art (Buy at Anthropologie for $48-58? Or use some wire you have in the garage.) via Craving Some Creativity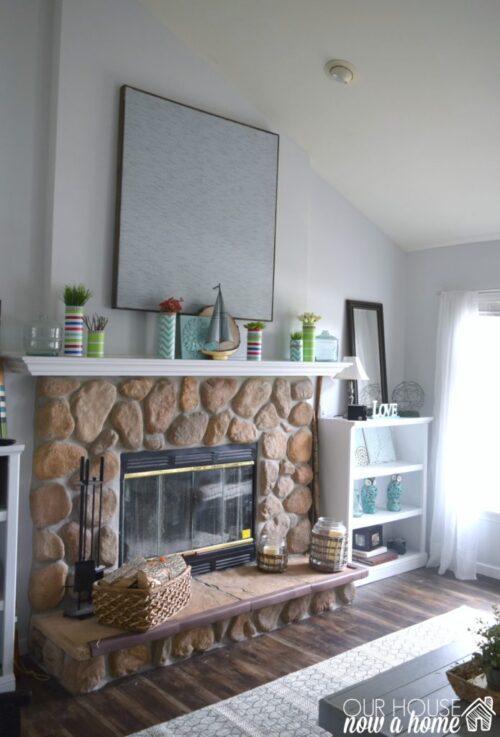 Framed Curtain (Need big art to fill a space? This idea is for you! Emily bought her curtain at Target, but shop your local thrift store, and you might just find a pattern you love.) via Our House Now A Home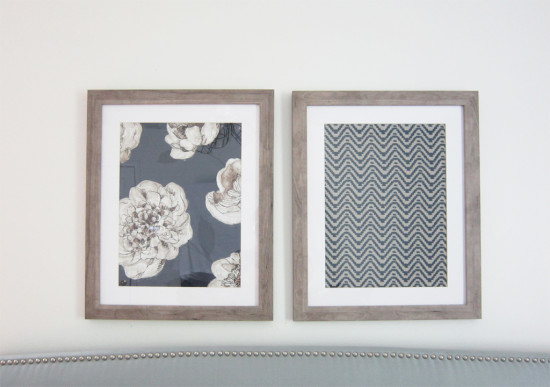 Framed Fabric (Another item available at Pottery Barn for $334… or find some leftover fabric and do it yourself.) via The Honeycomb Home at Pretty Handy Girl
Gift Giving Materials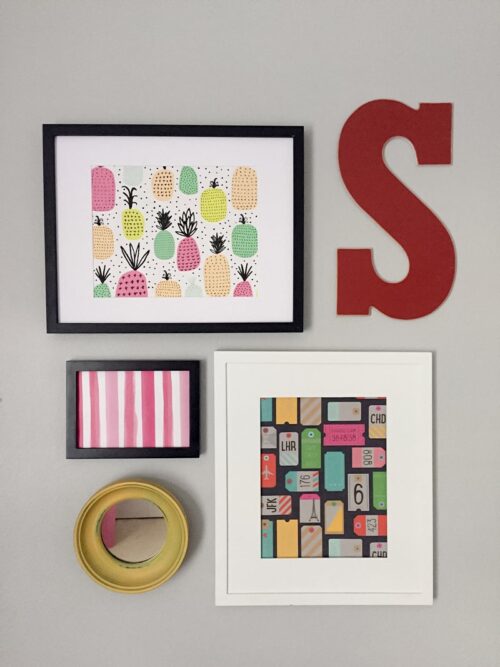 Gift Bag Gallery Wall via Life Prekarious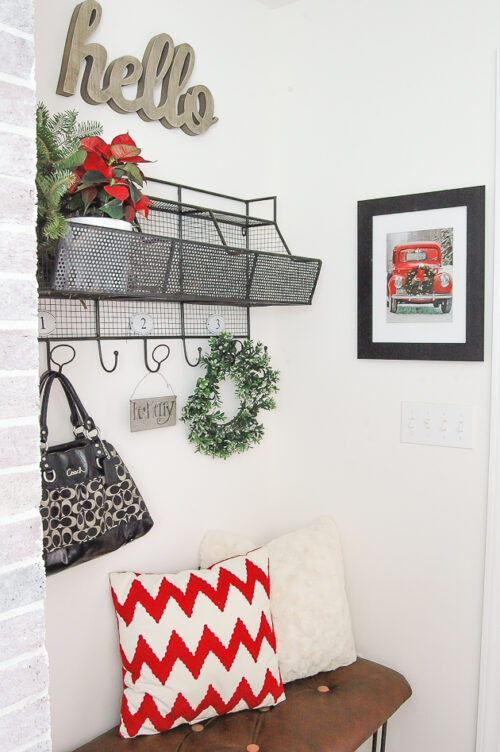 Framed Holiday Gift Bag (That car print? Gift Bag.) via Little House of Four
Paper Products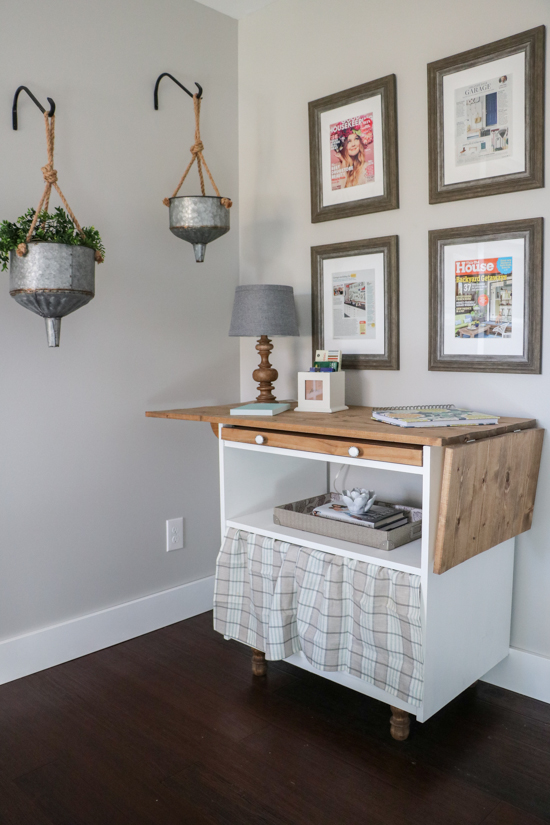 Framed Magazine Covers and Pages via Sypsie Designs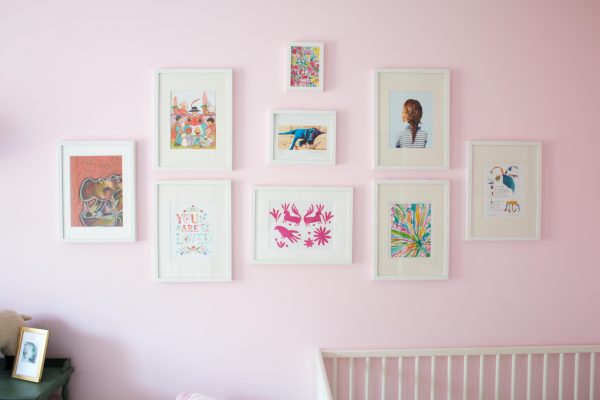 Framed Catalog Images and Children's Book Pages via All Things Big and Small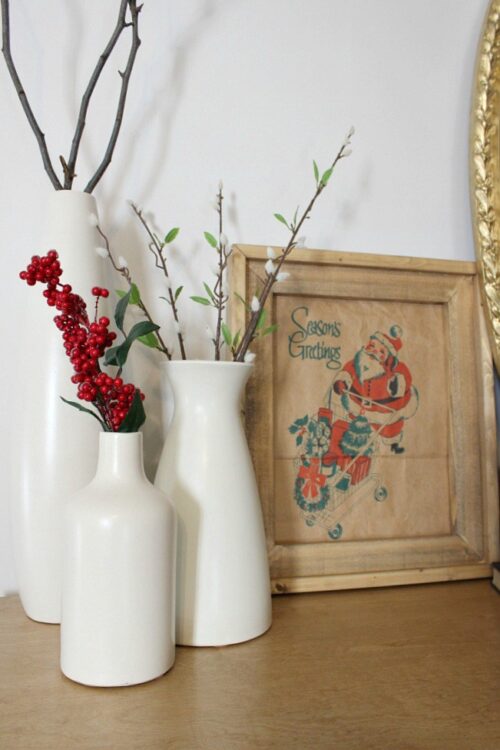 Framed Grocery Bag via Woodshop Diaries
More Ideas
After seeing all these amazing projects, I started to think of others  items you could use to create free wall decor:
Coins From Your Travels
Calendar Images
Newspaper Pages
Paint Color Samples
Wrapping Paper
Doilies (maybe on a paper bag background)
Acorns
Leaves
Flowers
Sticks/Branches
Maybe even Grass…
Seriously, there are a million things you could use…
Got any more ideas?
Love it? Pin it!