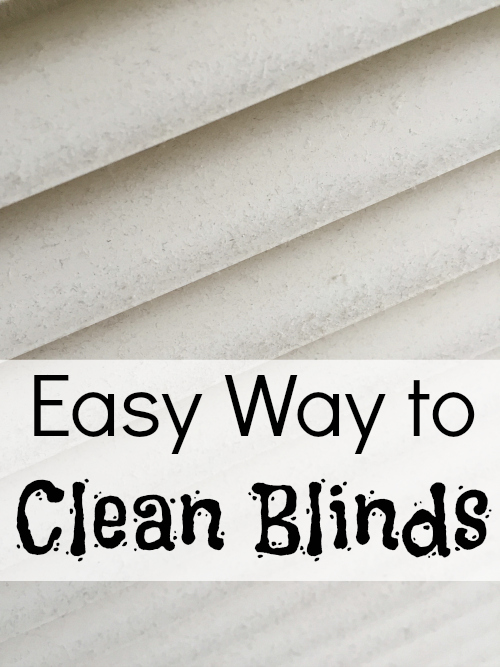 Today we are talking about getting our blinds clean. There are two types of blinds that tend to be in homes: wood and plastic. We'll take a look at cleaning each type separately.
Cleaning Wood Blinds
Wood blinds tend to have large, smooth slats that are fairly easy to clean.
What You Need to Dust Wood Blinds
Affiliate links may be used. Please see our advertising disclosure for more information.
Microfiber Dusting Glove– I have seen people use a sock placed over their hand, however, I'm a big fan of microfiber as it picks up dust better than cotton.
How to Clean Wood Blinds
The directions for cleaning wood blinds could not be easier.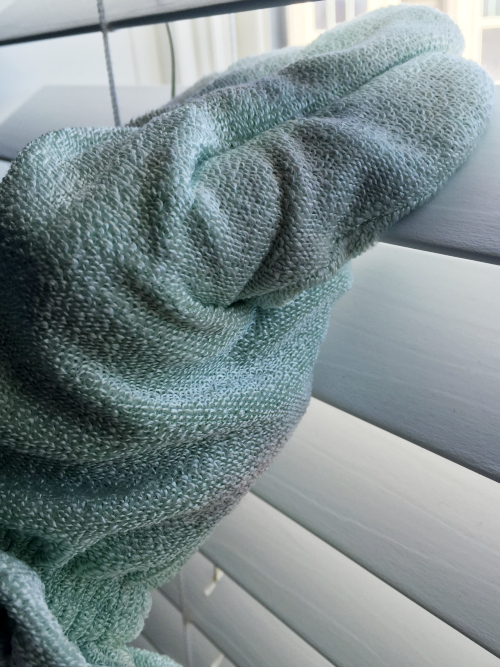 Simply slip on the dusting glove and grasp one slat at a time between your thumb and fingers (this way you're dusting the top and bottom of the slat at the same time). Run your hand along each slat working from top to bottom.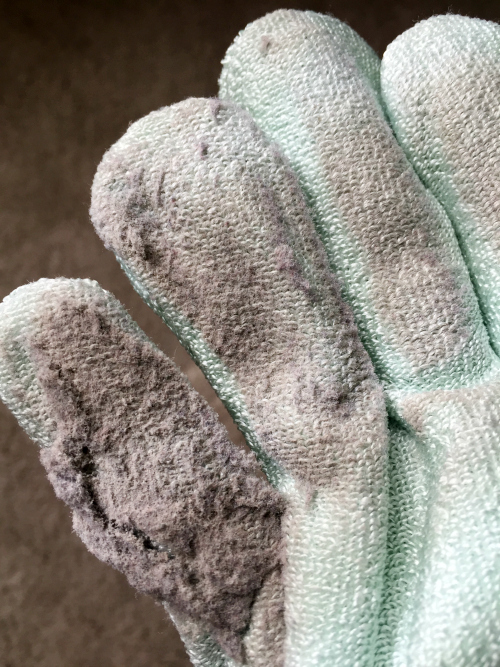 How disgusting is that dust? (Please dust your blinds more often than I do to avoid that much grossness.)
Cleaning Plastic Blinds
While I wish I could grab the same dusting glove as above, plastic blinds tend to have small slats that are quite flimsy. This would make for a very tedious task, dusting one slat at a time. So here's what I did.
What You Need to Clean Mini-Blinds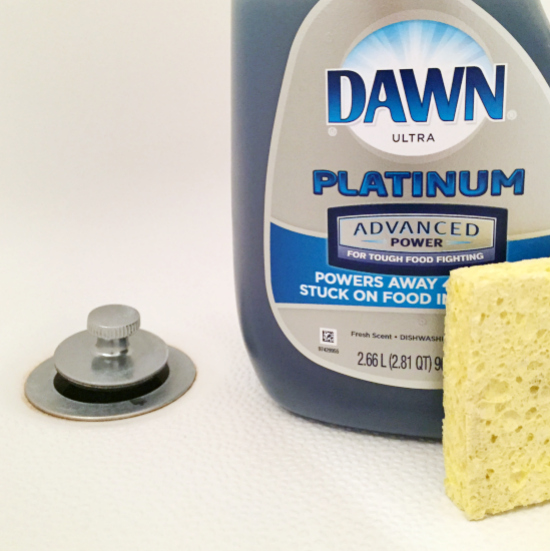 How to Clean Mini-Blinds
Start by taking down your blinds. This should be fairly easy as there is typically a latch to to release the blinds. Place the blinds into your bathtub filled with warm soapy water. Swish the blinds around in the tub to loosen the grime, then allow them to soak for 15-30 minutes. After they have soaked, use a sponge and run it along the slats to really get them clean.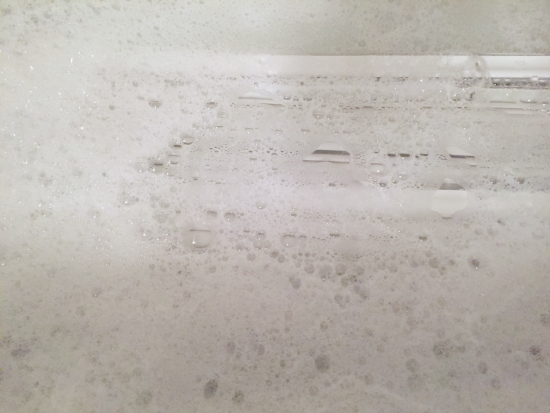 Once thoroughly washed, bring the blinds outside to dry. I did this by placing towels over our deck railing and then draping the blinds over them.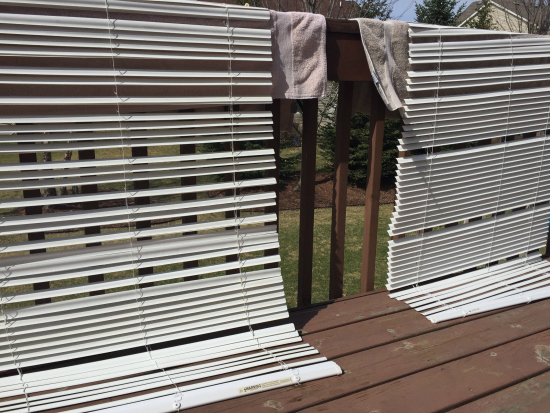 Once dry, hang them back up in the room. Here's the before and after… always nice to see results!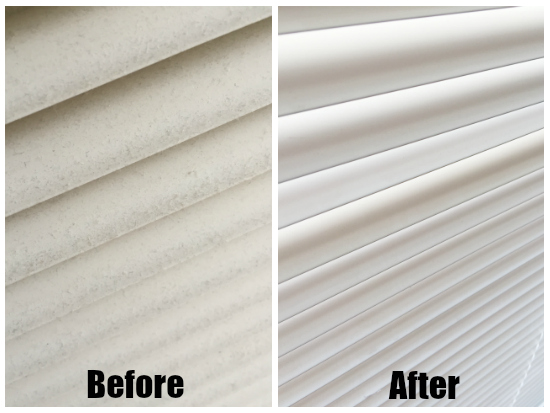 That's all there is to it.
Love it? Pin it!