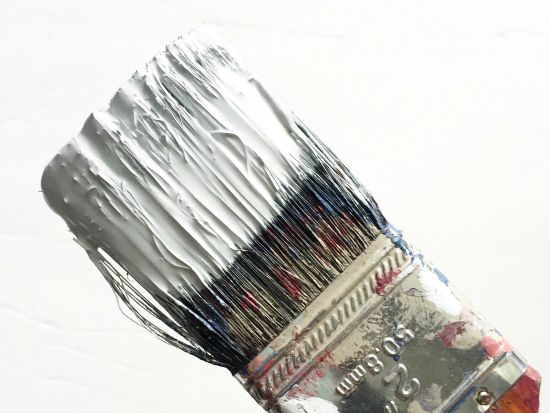 You guys! Did you see all the rooms that are being made over for this $100 Room Challenge? Twenty four! Twenty four amazing bloggers have taken on this challenge. Woot woot! I am so excited. There are bathrooms and bedrooms and powder rooms and entryways. So fun! (In case you missed any of the participates, no worries, they are linking up each week to share their progress. Just scroll on down to the bottom of this post and you can watch their rooms transform.)
This week I'm sharing a table transformation. We actually had a little head start on this project, and I am amazed at how it turned out. (My apologies. My husband seriously worked so fast, I hardly took any pictures, but I'll do my best to show you the progress.)
You may remember last week's picture of our dining space. If not, here you go…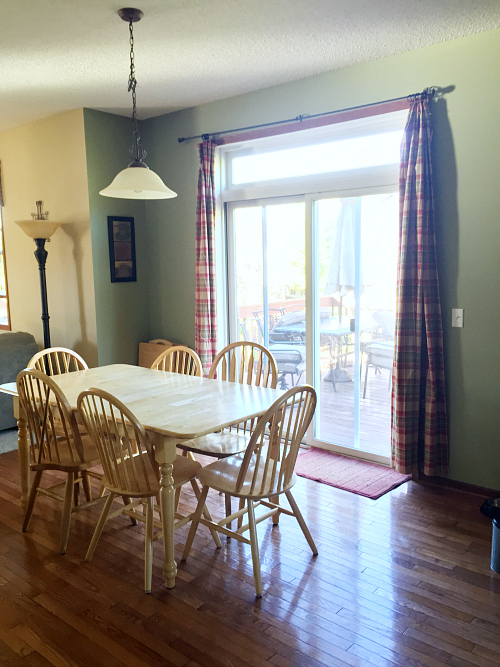 That pine table matches nothing… I take that back. Do you see those TV trays in the corner? I guess they are also pine… in need of their own makeover. Now, keep in mind that I only have $100 to spend in here, therefore a new dining set is not in the budget; so we used what we already had.

Our initial thought was to sand down the top of the table and restain it, but it was just not working out. Instead, we removed the tabletop and my husband (bless him) made a whole new top for the table using cedar planks. We did, however, reuse the base of the table (the legs and frame).
Because the legs are filled with so many nooks, we used a liquid sander/deglosser to strip it for painting.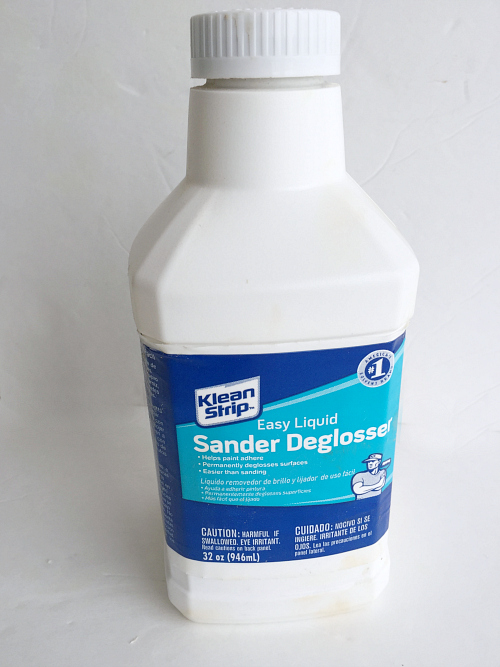 You pretty much apply, let dry, and paint over it. Super easy.
Then we grabbed our paint sprayer (best thing ever!) and set up our paint shelter in the basement.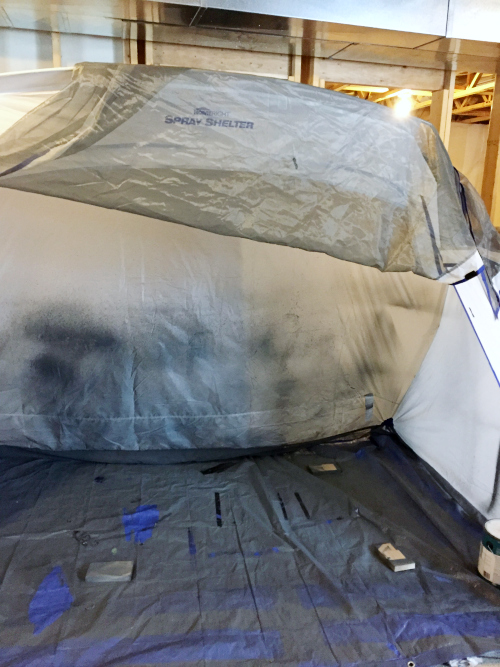 Thank goodness our basement is big and unfinished because it provides us a place to paint where the temperature is above freezing. I don't think painting in subzero temperatures works very well… or at all. #Minnesotalife
We wanted a cohesive look to match the coffee station, so we used the paint and stain we had leftover from the buffet; painting the legs Outerspace (by Sherwin Williams, but color matched in Behr) and staining the top in Varathane's Golden Mahogany.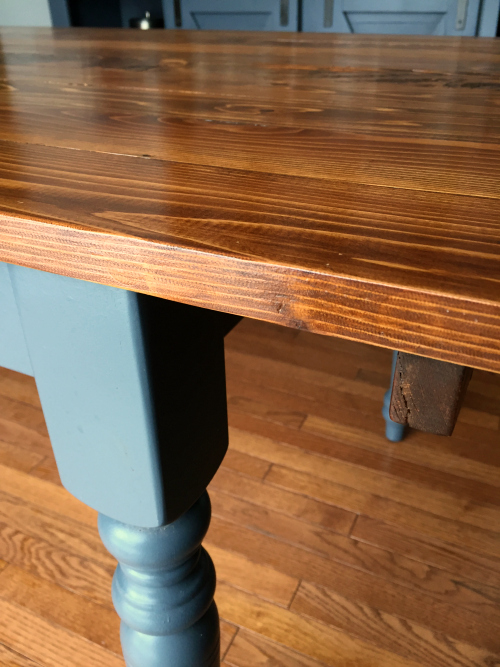 To create the top of the table, we the hubby used 10 pieces of cedar that were 1″ x 4″ x 6′ and connected them using supports evenly spaced along the length of the table. (Basically a wood strip screwed across the width of the planks).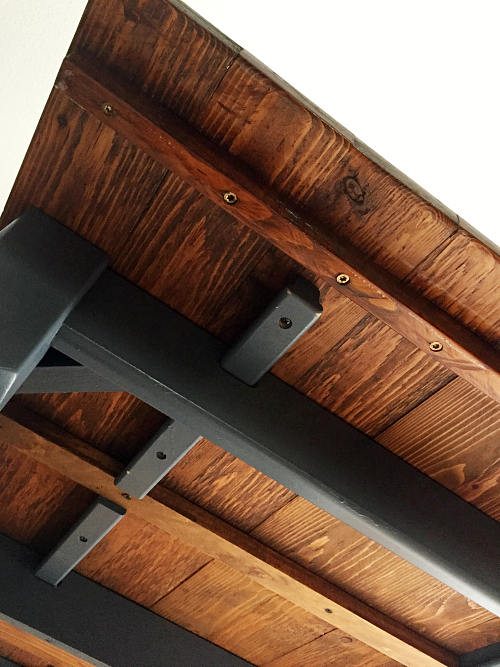 My hubby would advise using dowels and wood glue instead (like we did with our wood "wire shelving overlay"), but we're showing you what we actually did, not what we (maybe) should have done 🙂
After sanding, we stained them, and then sealed them with several coats of Minwax Polycrylic in a clear gloss finish. I love, love, love a little rustic touch, so I was happy to see that the character of the wood still made it through all the sanding.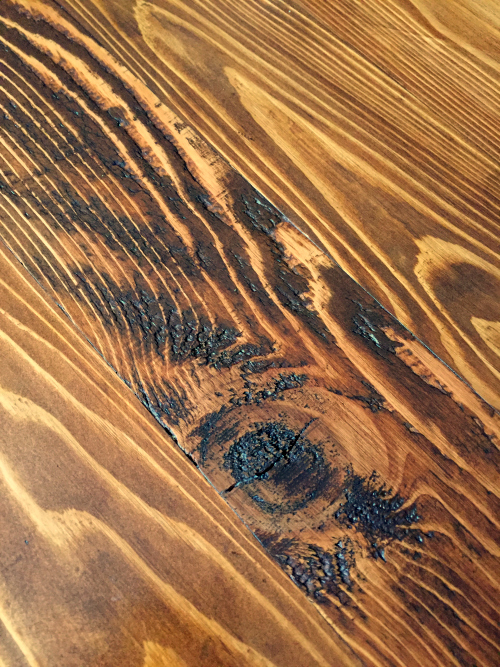 We then screwed the top to the base using the screws we had from removing the previous top.
Check out how amazing this table looks now! My husband never, ever ceases to amaze me.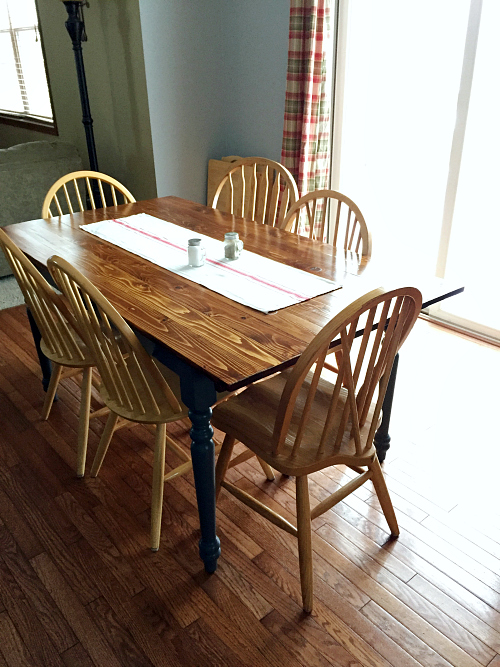 Yes. We still have the pine chairs… One week at a time.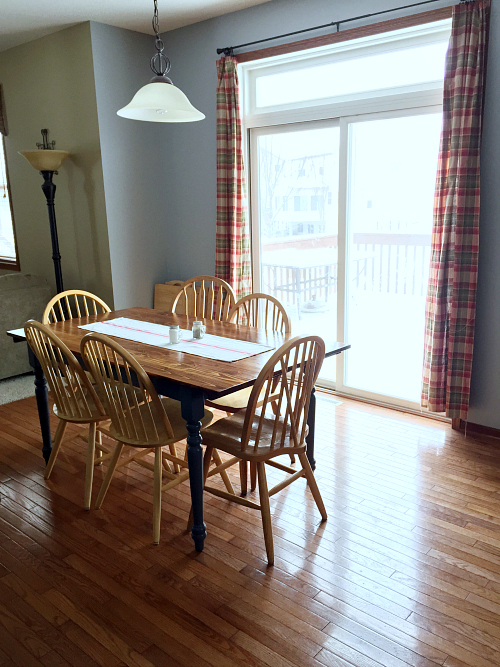 And here you can see a bit of the table in relation to the coffee station.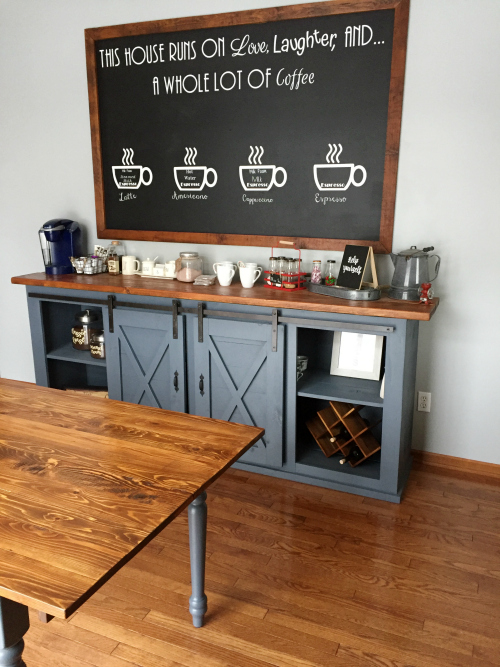 While the table is certainly the best part of this space, I also painted the remainder of the walls in Lunar Surface by Behr. (If you're an Instagram follower, then you already know I spent my Monday painting this space 🙂 )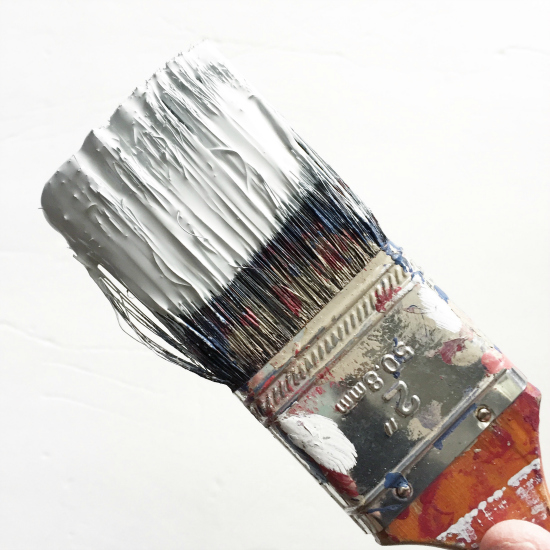 Budget… So Far
Table: $49.87
Liquid Sander/Deglosser: $5.98
Paint: Free (Leftover from the Coffee Station)
Cedar Planks (1 x 4 x 6) x 6: $23.34 ($ 3.89 each) We ended up using 10 for the table top, but had some leftover from a previous project.
Stain: $6.88 (Unfortunately, we ran out of the small can we bought for the coffee station and had to buy more)
Polycrylic: $13.67
Wood Supports and Screws: Free (Already had the wood for the supports and used the screws from the old table top.)
Paint for the Walls: Free (Leftover from the Coffee Station)
Paint Supplies (Roller, Tape, etc): Free (Already had.)
Total So Far: $49.87
Let's see if we can't figure out some cheap curtains and seating for this space, right? (I'm a little worried.)
Remember to scroll down a bit and follow the progress on all the other rooms being made over with a mere $100 budget.
Erin
You can follow the dining room progress here:
Week 1 // Week 2 // Week 3 // Week 4
Want to Follow Along with Lemons, Lavender, & Laundry?
Subscribe!
Social media more your style?
Facebook // Pinterest // Instagram // Twitter
Love it? Pin it!