No football themed room would be complete without a locker bay. See how we turned our son's bifold doors into a locker closet!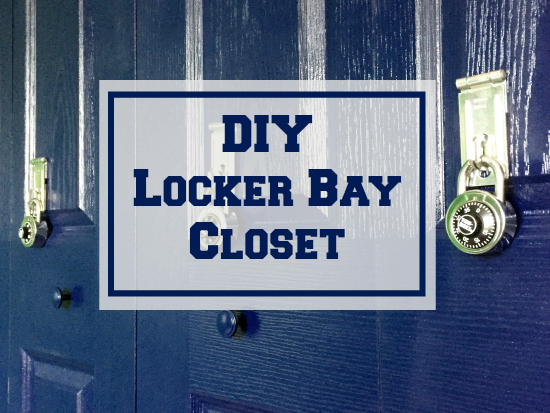 It is week 4 of the One Room Challenge hosted by Calling It Home and we are turning boring bifold doors into a faux locker bay.
Here is where the closet started. Pretty typical closet.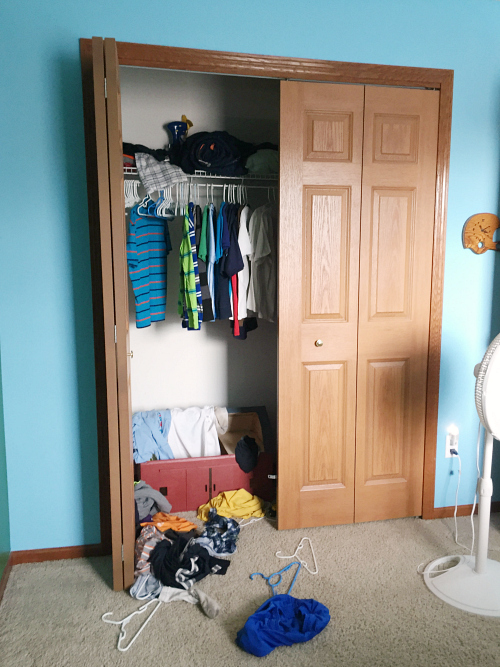 The bi-fold doors in this room are some sort of a cheap, plastic-like, fake wood material, so I chose to spray paint them. This also helped me to be able to match the closet to the locker dresser.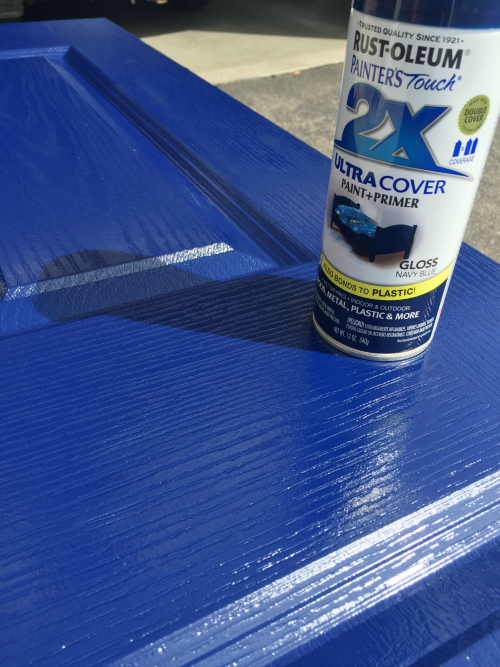 We removed the doors and brought them outside where they got a thorough cleaning. Then I applied the spray paint and allowed it to dry for several days to fully cure. My biggest concern was that the paint would chip, but so far it has held up well.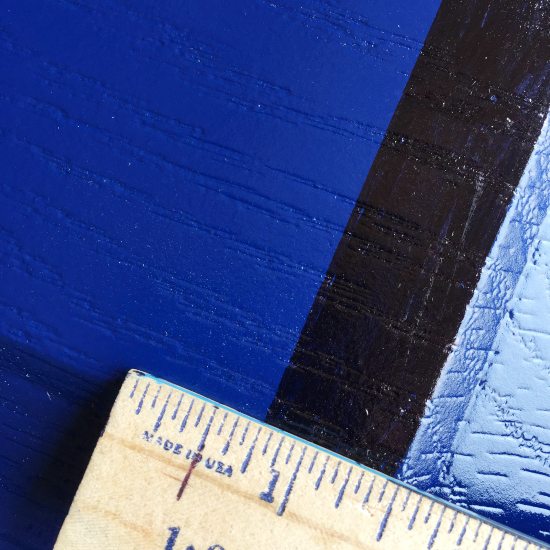 In order to create a more "locker like" look, I created lines on the top and bottom of the doors using a black permanent marker. Each stripe 3/4″ with a 3/4″ space between.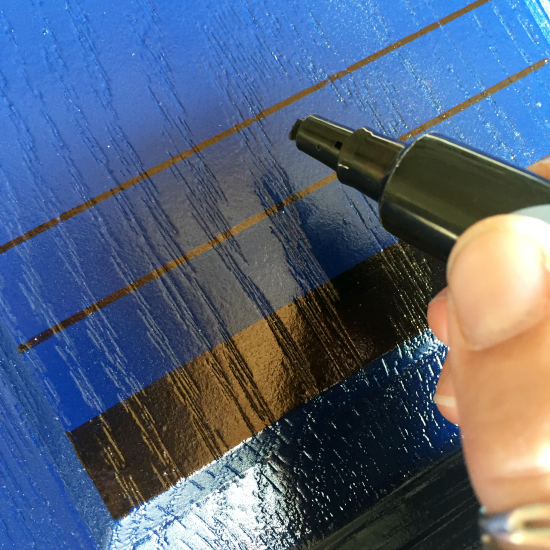 Then we attached the hardware. My original thought was to add pulls and loop the padlocks through them… something like this, but my husband thought we could do better, and found some latches and padlocks.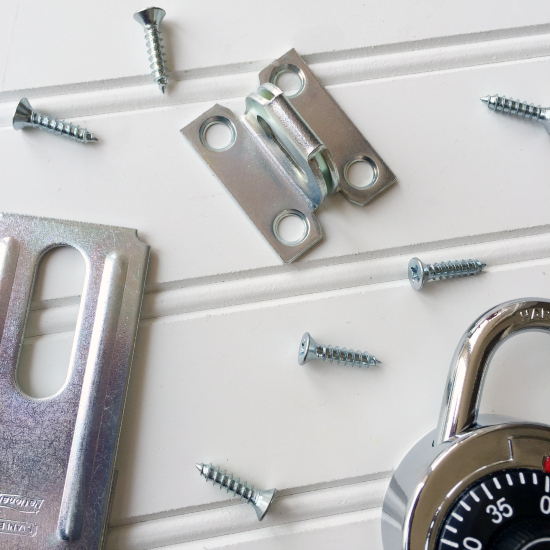 They were perfect!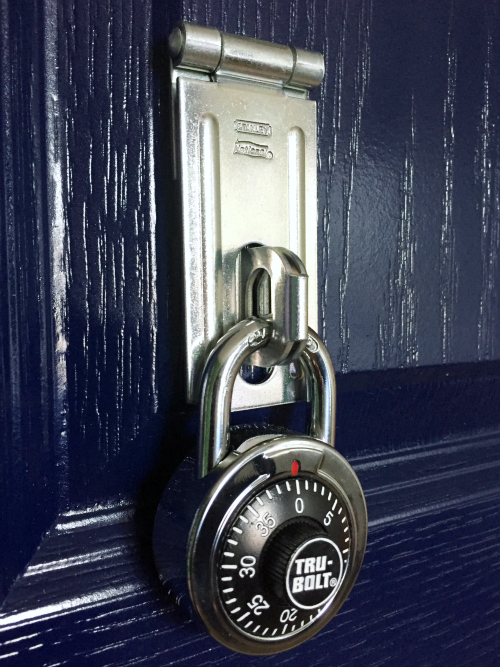 Once we got the doors hung, here's what it looked like.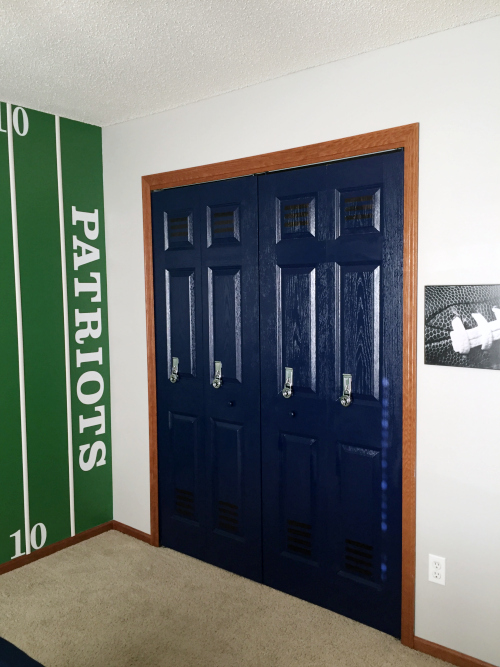 Such a fun addition for this "football theme" bedroom!
Wanna Catch Up or Jump Ahead?
Week 1 // Week 2 // Week 3 // Week 4 // Week 5 // Week 6
Love it? Pin it!