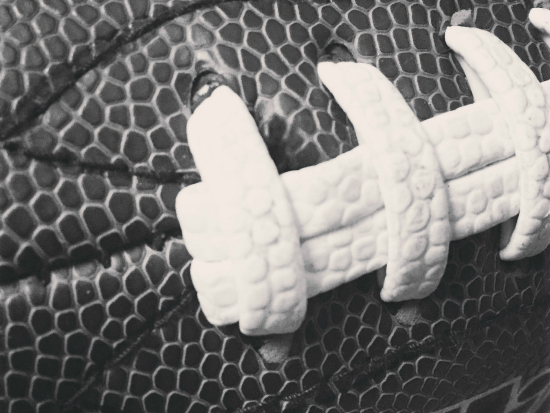 Hello, hello! It's Wednesday, and typically that means the start of another $100 Room Challenge, however, for the months of April and May, I am participating in the One Room Challenge hosted by Calling It Home. During Round 2 of this challenge, I was actually able to redo my laundry room within the $100 budget that I typically use for room transformations, however, this month I'm redoing my son's bedroom (age 9) and he is in desperate need of a new dresser. (Not sure how that would pan out with only $100 to spend). I, however, will do my best to keep this challenge budget-friendly, as always.
For those of you that are not familiar with the One Room Challenge, let me briefly explain. Twice a year, Linda (from the blog "Calling It Home") hosts a challenge in which each participant has 6 weeks to completely transform one space in their homes. There are 20 "Featured Designers" and 150+ linking participants (that would be me). It's a fun way to see a whole lot of before and afters, while following the journeys along the way. If you popped on over specifically for the One Room Challenge, welcome!
The first time I participated in this challenge was in the Spring of 2015 when I worked on our powder room. You can read more about it here.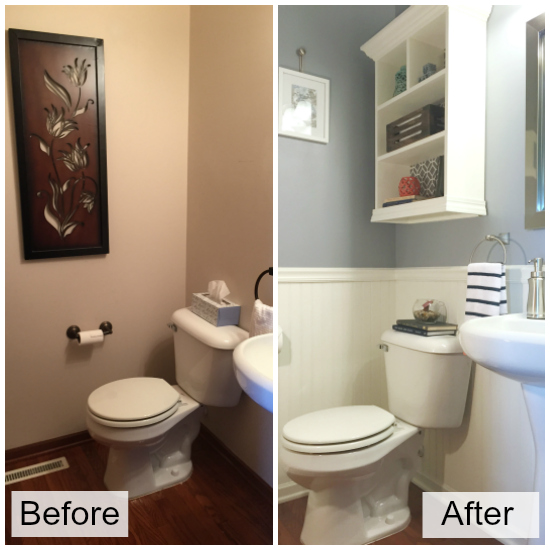 This past Fall, I redid our laundry room (and it's still one of my favorite transformations)! For all the details, click here.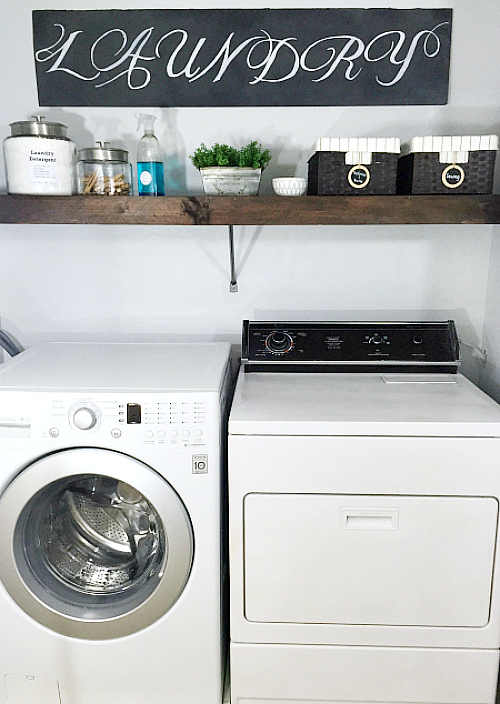 This time around we've got a boy's bedroom. My middle child is a huge football fan. He was literally in tears when the Vikings missed the field goal that would have advanced them in the playoffs. He knows more players than I do. (Okay. I only know, like, two… but still.) He knows the scores of Superbowls played years ago, and he collects football cards and reads football trivia. You get the picture.
About three years ago, we decided we'd create a football themed room for him. We painted one wall green in an effort to create a football field and that's as far as we got. One green wall. Here's the room in its current state. Please note that I am a firm believer in true "before shots". I didn't make the bed and put his pile of clothes neatly in his hamper. I didn't tidy up his dresser and remove the pile of books from the floor. These are real life pictures of how his room tends to look… until I make him clean it.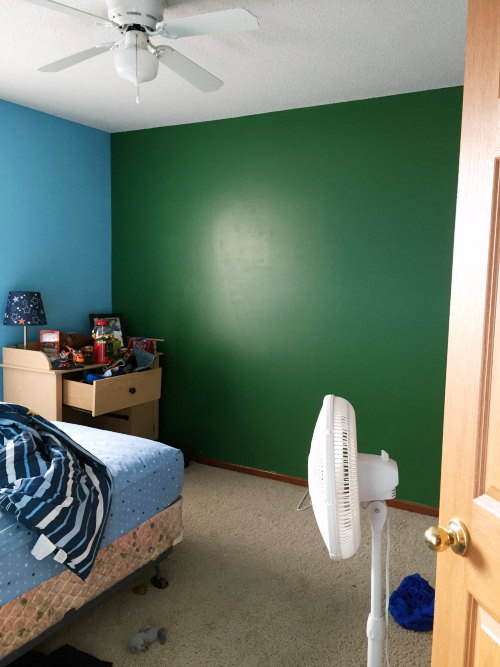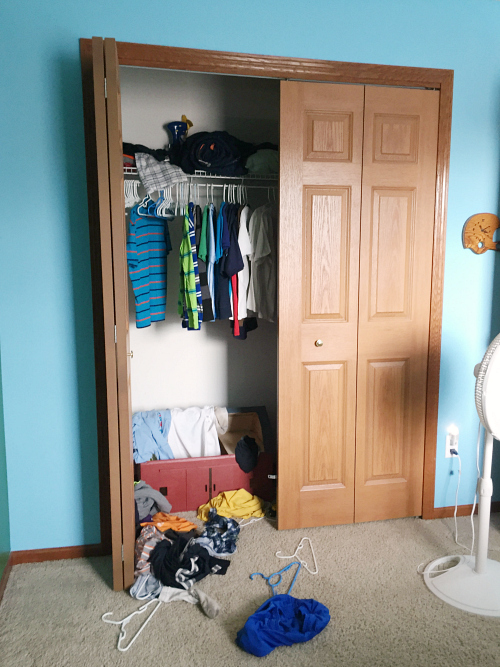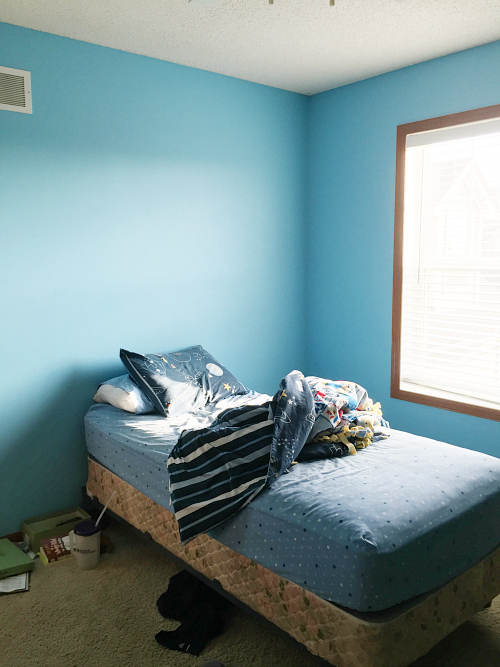 Goals for This Football Themed Bedroom Makeover
Goal 1: Create A Football Wall
As mentioned, we want to create a football field wall in this room. While we did paint one wall green, that was as far as we got. I have some idea of what I want this wall to look like, and the image above is the closest thing I could find to match my vision, however, I'm hoping to have it look a bit more "realistic" looking.
Goal 2: New Dresser
My son's "dresser" is actually a floor model changing table we've had for 11 years. Two of the three drawers no longer exist… as in, they have broken and are sitting at the dump somewhere. One drawer is really not cutting it. I would love to do a locker type dresser (like the one above) vs. something more traditional.
Goal 3: Something on the Walls
Right now, the walls are bare, bare, bare. While the football field wall will certainly be the focal point, I'd love to add some DIY "art" pieces. Some of my thoughts include: framing the image I used at the beginning of this post (the black & white football, framing football plays or using some of the barn wood we have in our garage to create something similar to this… still thinking through exactly what I want to do.
Goal 4: Add Storage
I think all kids are great collectors of stuff. And all their stuff is treasure to them, so they have a hard time parting with it. My son is no exception. The top of his dresser… and the floor of his closet… and the shelf in his closet… are all proof that he has a lot of stuff. The problem is, there's nowhere to put it. I'd love to add something like these to contain some of his treasures.
Lots to do!
If you are a fan of room transformations, you can find all the links to more challenges here (featured designers) and here (linking participants).
Wanna Look Ahead?