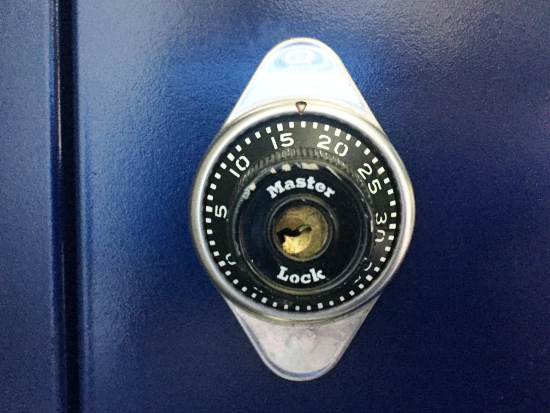 Happy Wednesday! It's time for another One Room Challenge update. This week I finished the "Locker to Dresser" project, so I thought I'd give you the lowdown. As you may recall from last week, I did find a locker at an antique shop in town. Yay! Here's the deal though, half of the locker was tan and half was sorta baby blue. Not exactly what I was going for. I completely forgot to take a before of this locker, so here's the quick shot I took inside the store.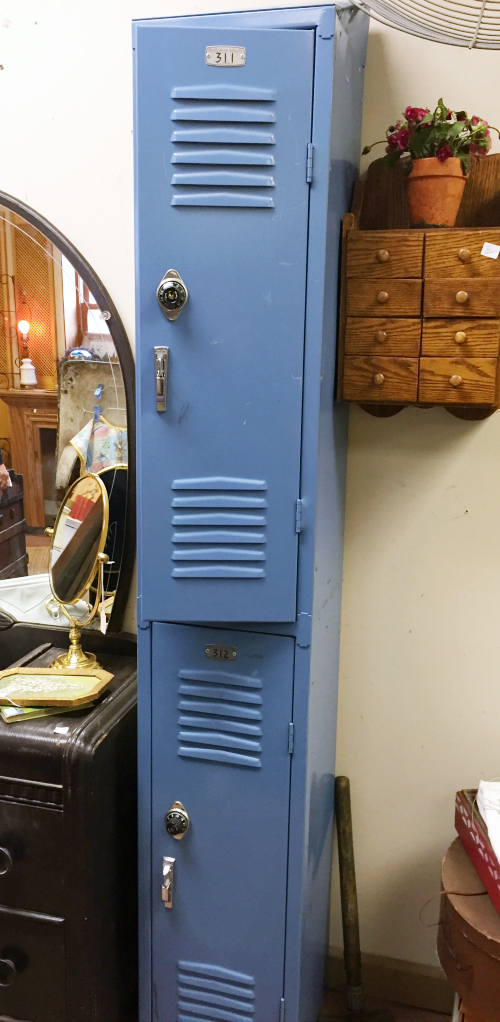 The first thing I did was remove some hooks that were in the locker, and replace all the missing screws.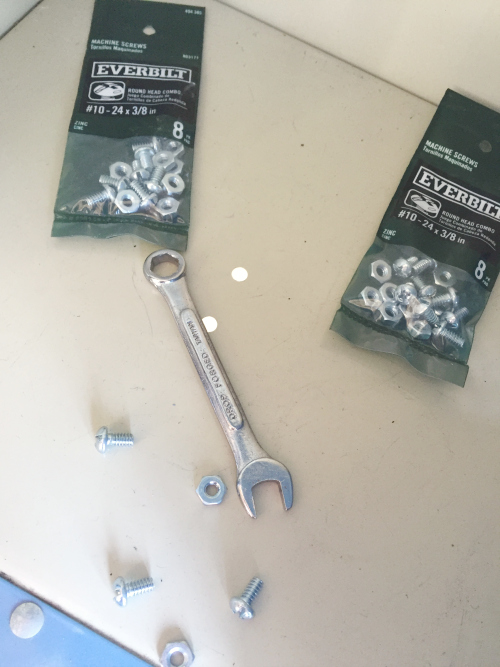 Then I cleaned it out because, well, it's old and kinda dirty.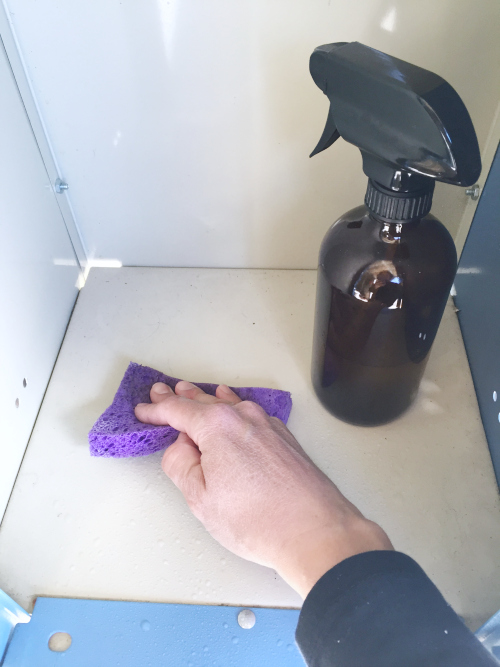 I was able to remove the combination locks, but I couldn't get the latches and locker numbers off, so I covered them in painter's tape.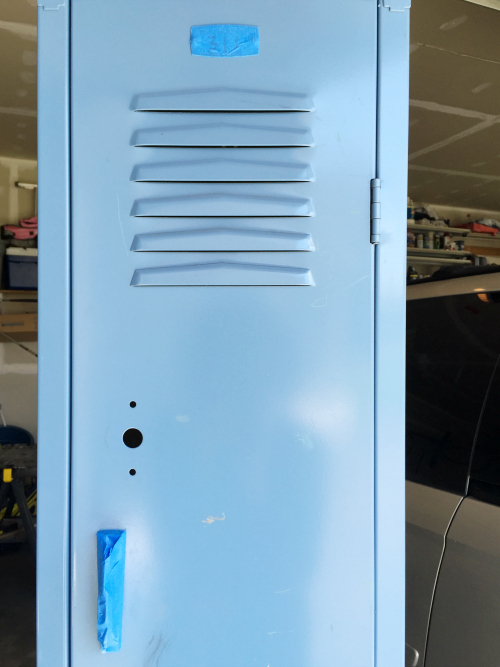 Let the spray painting begin!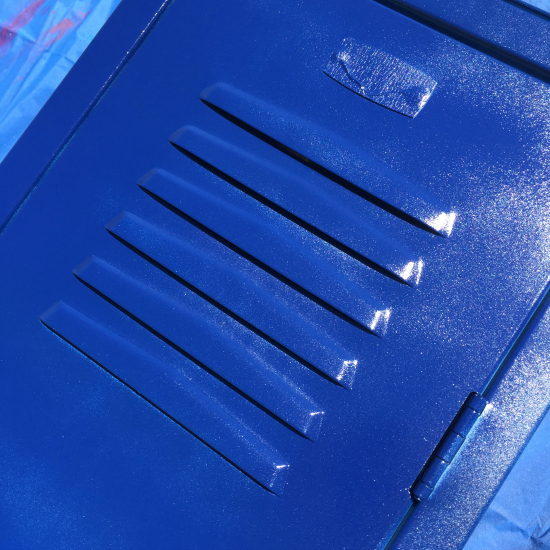 Next, we my husband created some shelving for the inside using 5mm underlayment. Since the screws stick out into the locker, the shelving can rest on the screws to keep it in place.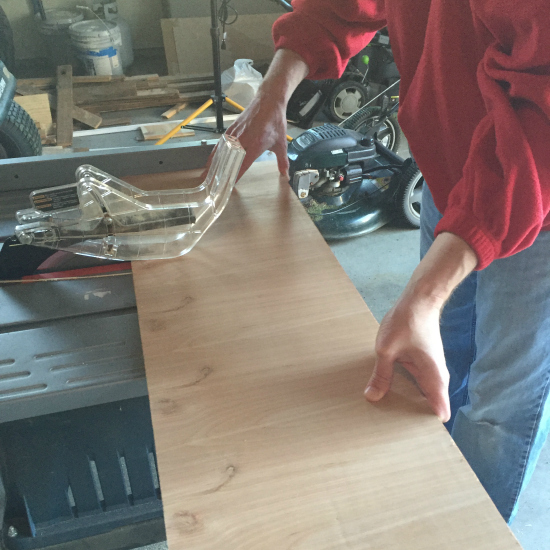 After a couple days of drying, we hauled the locker up the stairs, and anchored it to the wall.
I now had a great reason to sort through my son's clothes, removing all the "too small" items. I found a basket in our basement for his socks and underwear; which also got a quick spray paint makeover.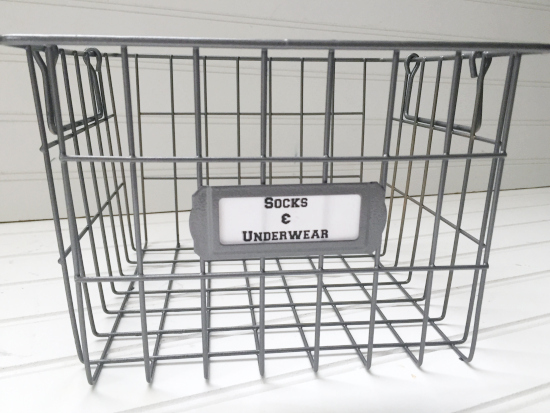 And here's the finished project…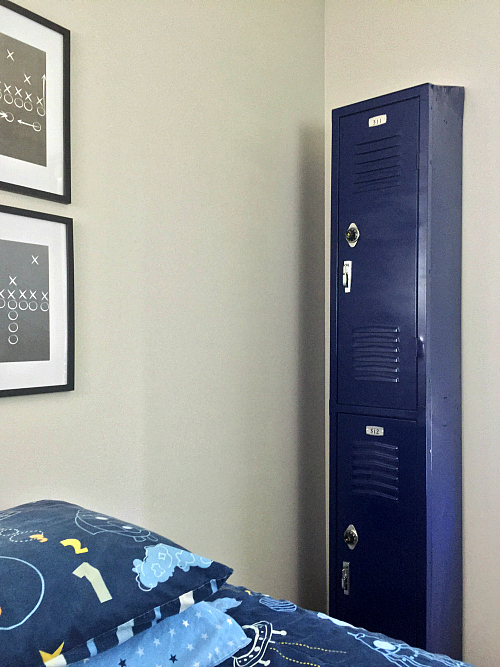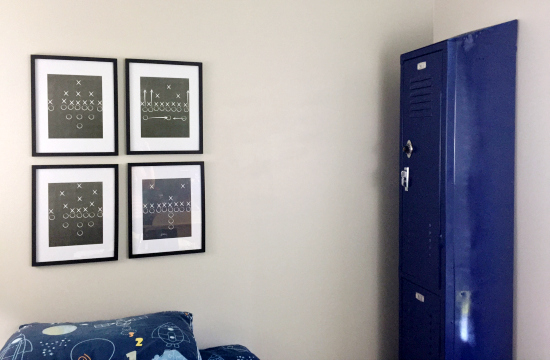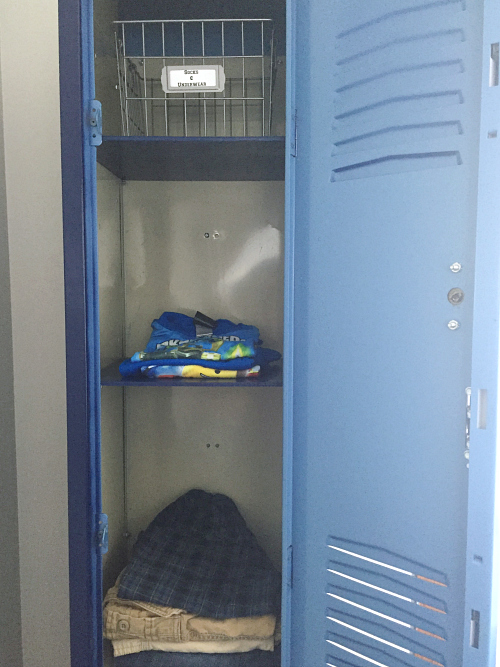 Not only did I spray paint the locker and basket, but I'm also working on a fun project for the closet doors. Yep. More navy spray paint.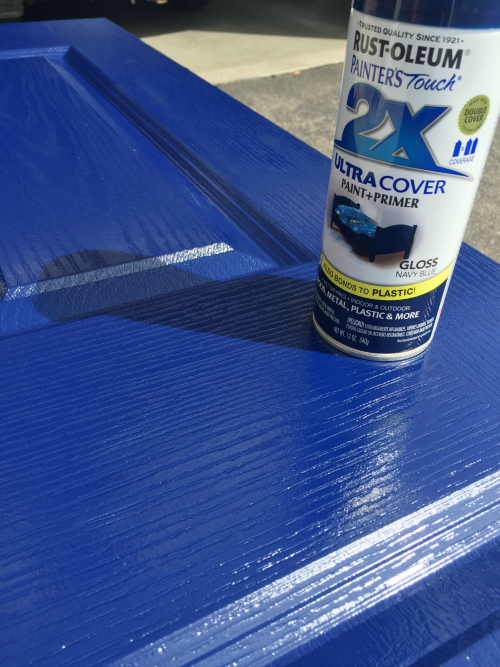 On Monday, I received my Cricuit Machine, and yesterday the vinyl arrived. I'm excited to finally get started on the football wall.
Wanna Catch Up or Jump Ahead?
Week 1 // Week 2 // Week 3 // Week 4 // Week 5 // Week 6
Love it? Pin it!