We needed a lamp for our bedroom, but I didn't want to spend a ton of money… so off to Goodwill I went. I found a super outdated silver lamp base for $5 and gave it a farmhouse makeover.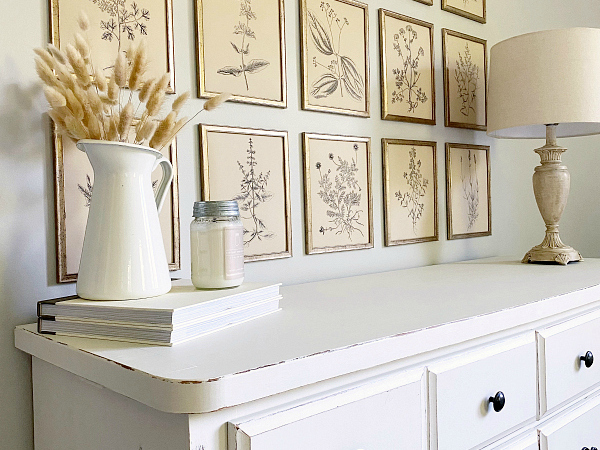 I am always looking for ways to decorate on a budget, so while shopping at Goodwill, I saw an outdated lamp base for $5. While I wasn't a fan of the silver color, it had a great shape, so I decided to bring it home and give it a farmhouse style makeover.
Here's what the lamp looked like when I bought it… it didn't even come with a lamp shade.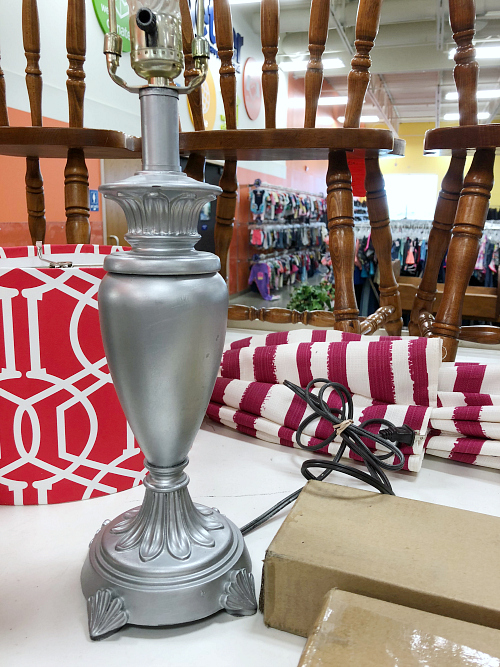 What You Need to Create A Farmhouse Style Lamp
Affiliate links may be used. Please see our advertising disclosure for more information.
How to Make A DIY Farmhouse Lamp
Step 1: Clean the Lamp Base
The first step in any project that requires paint, is to give it a good cleaning. Because this is electrical, do not submerge it in water! Simply dip a clean cloth into some warm, soapy water and give it a good scrub; then dry it off with a clean cloth.
Step 2: Paint the Lamp Base with Chalk Paint
Grab your chalk paint and a paintbrush and simply go over your piece, making sure everything is covered. Feel free to tape off the top with a little painter's tape if you are concerned about getting paint on the neck or socket.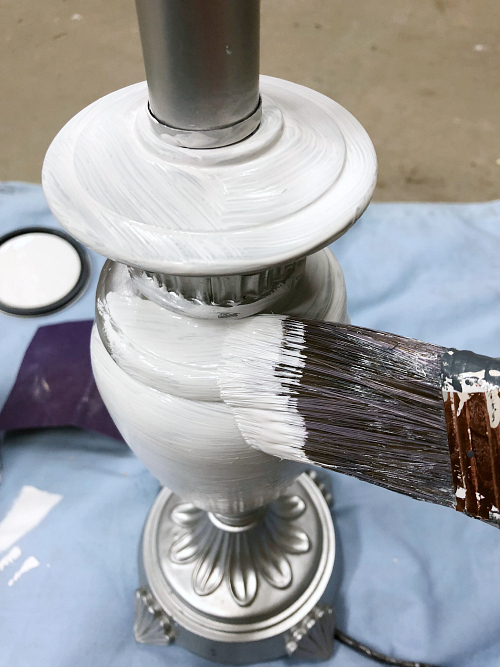 Allow the paint to dry and then apply another coat if needed. I ended up doing two coats of paint for a thorough coverage.
Step 3: Apply Wax to Lamp Base
Grab a clean cloth (or old t-shirt) and use it to apply the dark wax. While there are wax brushes available, I have found it easier to apply wax with a t-shirt. It allows you to have more control so the wax doesn't get gloppy. Wax dries rather quickly, so work in small sections, applying the wax and wiping off the excess.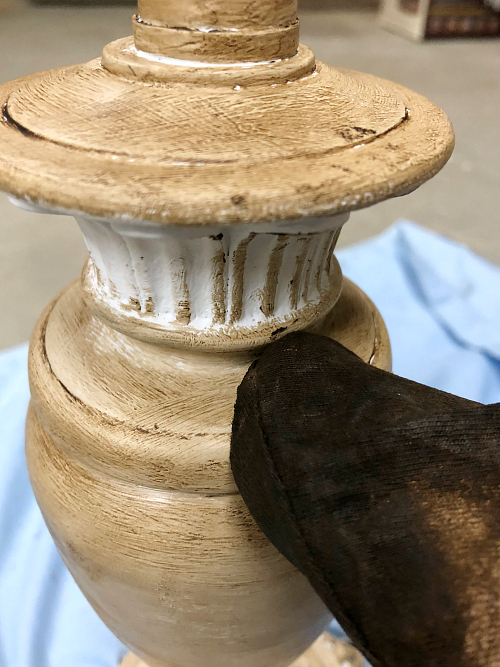 If your lamp base has any nooks and crannies (like mine), use a cotton swab to apply the wax in the crevices.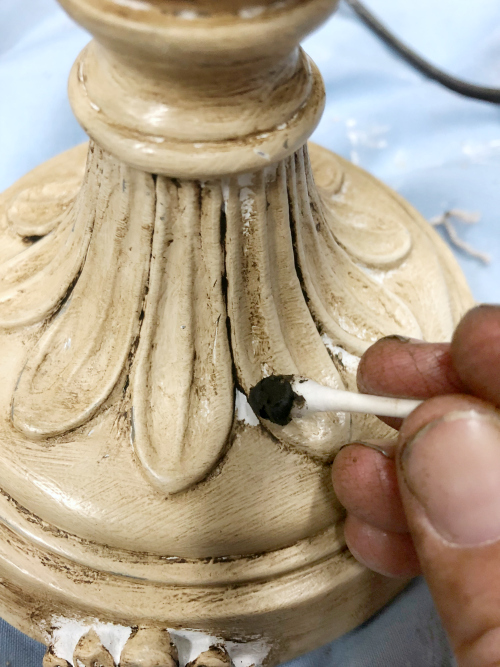 Step 4: Apply Cork or Felt Pads To the Bottom of the Lamp Base
Once your wax has thoroughly dried, apply some cork or felt pads to the bottom of your lamp base, especially if this will be sitting on a piece of furniture that can easily scratch.
Step 5: Add A Lamp Shade
If your lamp didn't come with a lamp shade, or the lamp shade is outdated, you can simply add a new one in a style that works for you. I was able to find one at Target for $7 (here's a similar one), so don't think you have to spend a ton of money.
For a total of $12 I was able to turn this outdated lamp…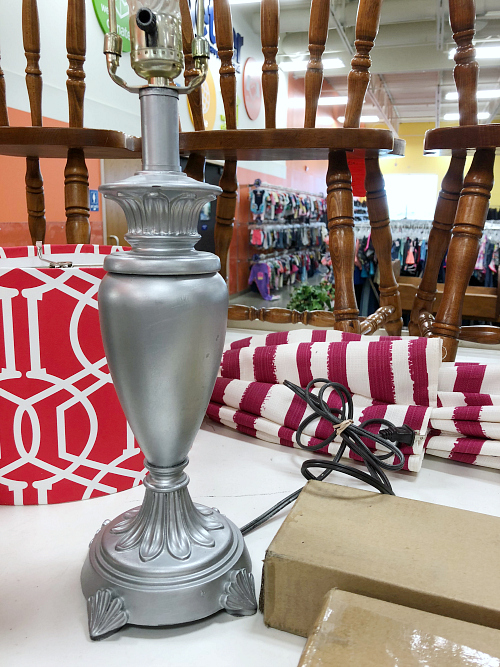 …into this farmhouse-style lamp!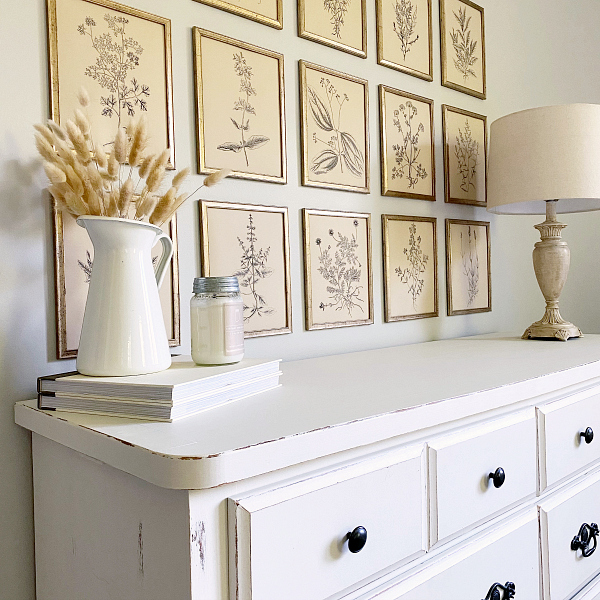 It fits perfectly on our bedroom dresser.
Love it? Pin it!