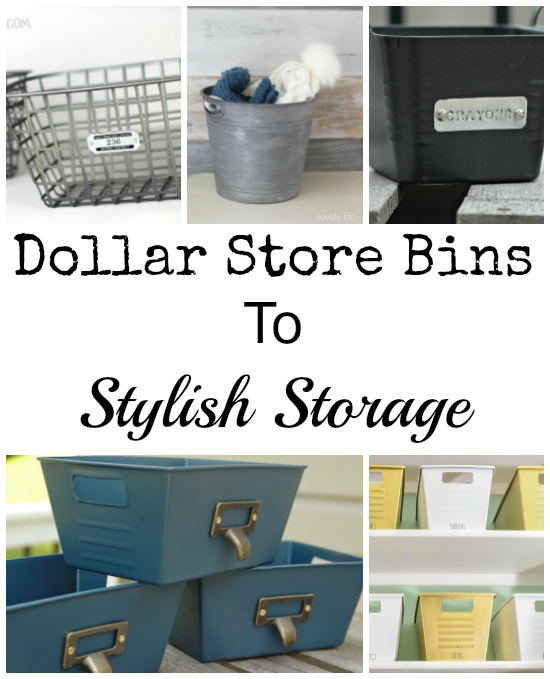 One of my most popular posts was back in September when I took orange storage bins from the Dollar Store, and transformed them into faux metal bins for the pantry. You can read more about it here.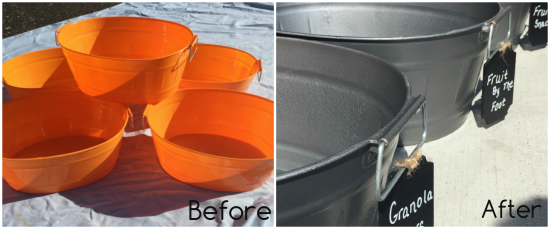 I did something similar in our coat closet last month for the $100 Room Challenge. You can read more about it here.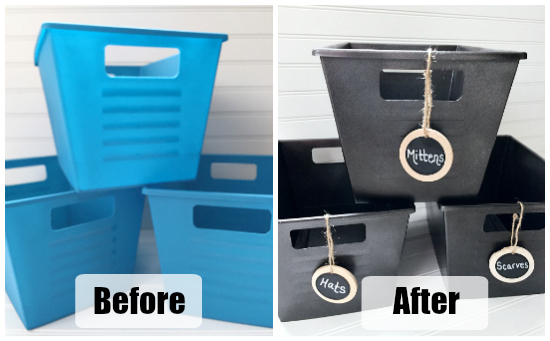 But I'm not the only that has used a bit of spray paint to transform these brightly colored bins. Have a look.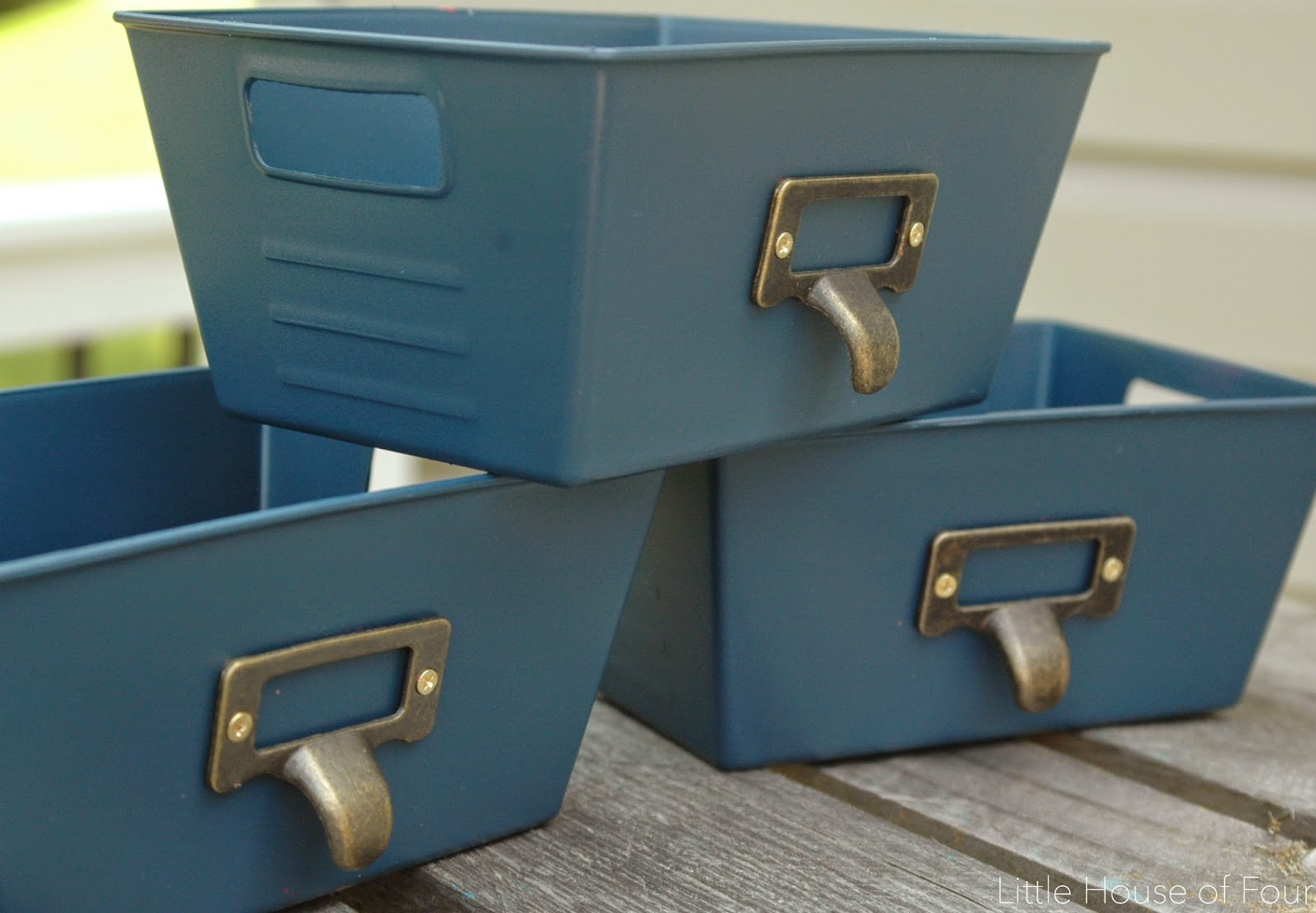 Katie, from Little House of Four, took some smaller bins and, using a little navy spray paint and cute metal pulls, created these adorable storage containers. Read more about Katie's transformation here.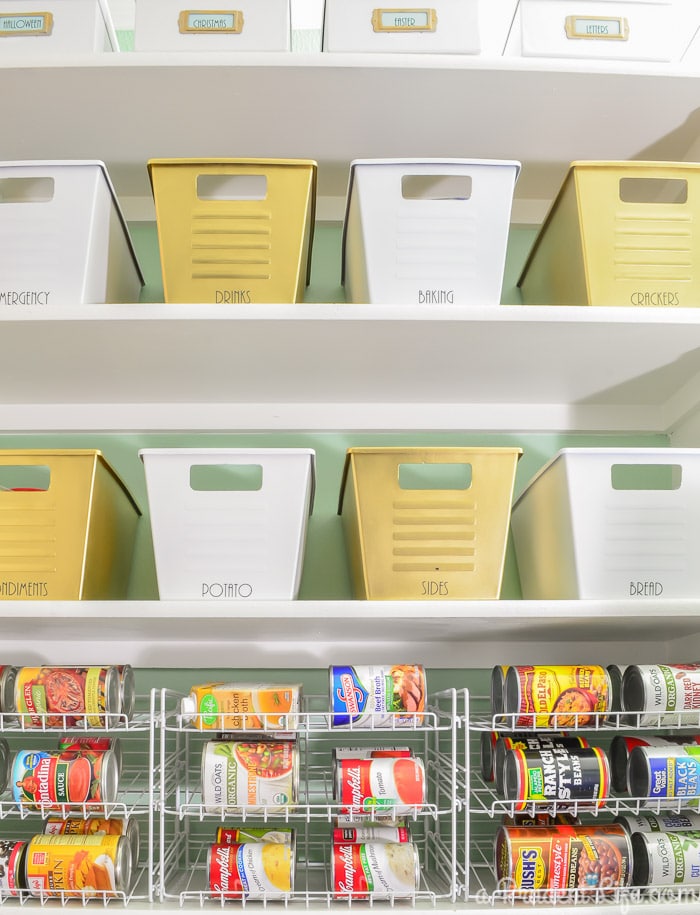 Melissa, over at Polish Habitat, has one of the most amazing pantry transformations I've ever seen, and dollar store bins made an appearance. Those white and gold bins used to be blue and purple. Gold and white spray paint, along with some adhesive vinyl labels, created storage to match the rest of her pantry. You can see more of this pantry here.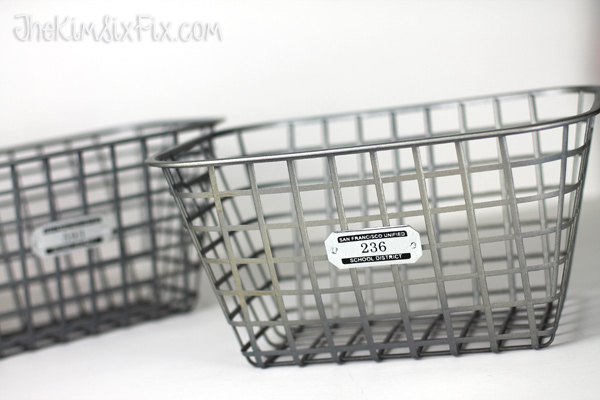 Kim, at The Kim Six Fix, took some bright pink Dollar Store bins and made these adorable vintage locker baskets. To see more about this transformation, including how to make the metal locker tags, go here.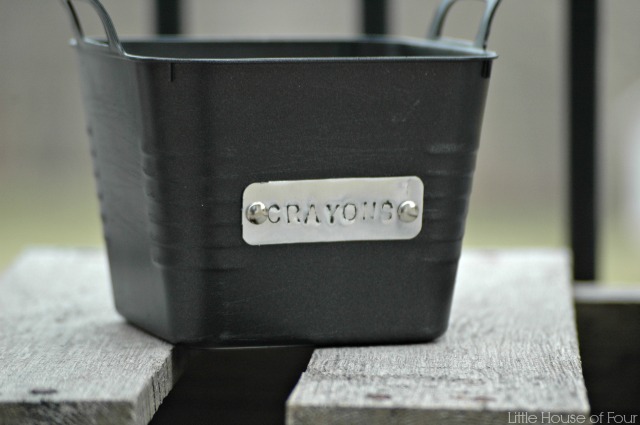 Katie (Little House of Four) has yet another storage solution. These little bins used to be red. Again, spray paint and some stamped metal labels, and you've got stylish storage for your art supplies (or anything else). You can see more about creating these bins, including how to make the stamped labels, here.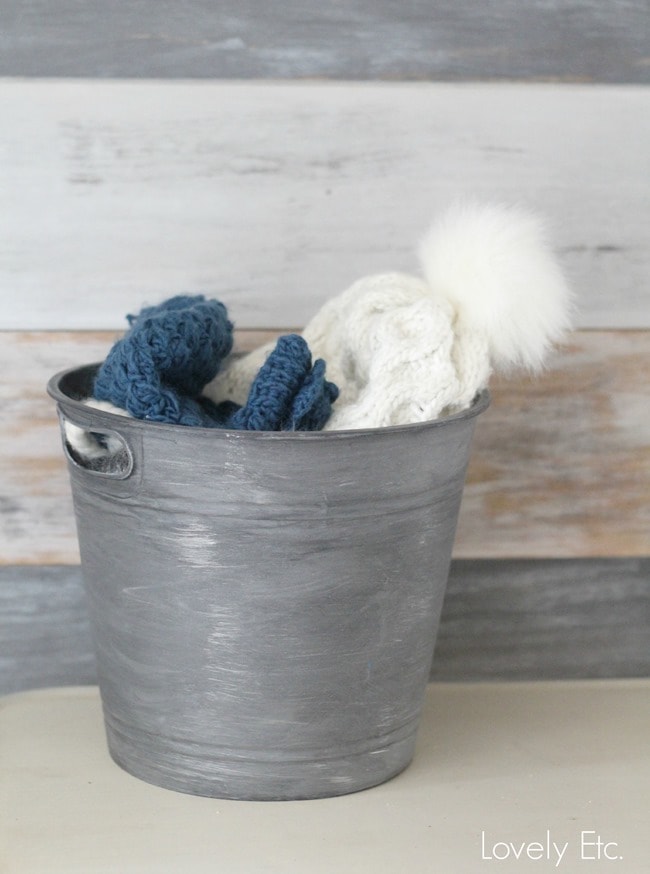 Carrie, at Lovely Etc., started out with a teal storage basket from the dollar store, and created this look using gray primer, chalkboard paint, and silver craft paint. You can read more about the process here.
Love it? Pin it!