UPDATE (4/29/19)- So… lice hit us a second time (ugh), only this time we tried a different treatment, using a sodium chloride spray to kill the lice and eggs. It was so much easier than the method below, and just as effective. Here is the product we used: Licefreee. You simply spray it on the hair (making sure to fully wet all the hair and scalp), allow it to fully dry (we kept it on overnight), and then resume normal grooming. That was it! To find out more about cleaning up bedding, clothing, etc. read on below…
Does your head itch just reading that title? I'm not one to shy away from "gross" topics, so today we're discussing something that affects millions every year: Lice. When one of your kiddos tells you their head is itchy, your thoughts might mimic mine: "Please just be dry scalp, please just be dry scalp…" and when you see a little bug crawling around, you do your best to remain calm and not lose your lunch. What you really want to do is spray your child down with disinfectant and pretend this isn't happening… but it is, and you have to deal with it.
I got lice in sixth grade… twice. My mom headed out to the store and bought some OTC medicated shampoo, and that was it. So when lice hit our home (luckily only once), I did the same, but it didn't work. After two applications, I still found live lice crawling around. I felt helpless. Why wasn't this working? A little Google searching provided me with an answer: Lice have grown a resistant to common treatments.  Not only that, those OTC shampoos contain pesticides. I couldn't believe I'd just soaked my child's head in pesticide… twice.
I decided to call our pediatrician for advice. And I could not believe what I was told. Use Cetaphil Gentle Skin Cleanser. (What? No pesticides??? No expensive prescription shampoo???) Not what I expected, but she was right; and it worked. Let's start with what you need to do to get rid of lice in the hair, and then we'll discuss getting rid of it in the home.
Getting Rid of Lice in Hair
Here's What You'll Need
Cetaphil Gentle Skin Cleanser– Make sure it is the GENTLE SKIN CLEANSER, not the Daily Facial Cleanser.
Comb– Wide Tooth and Fine Tooth
Hair Dryer– Try to use one with 1875 watts, as the drying process takes a long time, so the higher the watts, the less time to dry.
Old Towels
Directions
My first recommendation is to take your time, and do this right. This process works up to 97% of the time if done correctly. Start by filling a plastic condiment bottle with the Cetaphil; then wrap a towel around your child's shoulders to avoid getting soap on their clothing.
Here's the application process: Make a vertical part on the left side of the head, generously apply the Cetaphil to the scalp where the part was created. Then, create another part 1/4-1/2 inch away from the first, and apply the Cetaphil to that part of the scalp. Continue working your way across the scalp moving from left to right. Remember, you are applying the Cetaphil to the scalp at this point, don't worry about the hair.
Now, you are going to repeat this process, only you are going to work horizontally from front to back.
Repeat this same process again; move right to left and then bottom to top.
At this point, the scalp has been gone over with four applications of Cetaphil: Vertically- Left to Right, Horizontally- Top to Bottom, Vertically- Right to Left, and Horizontally- Bottom to Top. When all these applications are complete, massage the Cetaphil into the scalp. Use the remaining Cetaphil to completely soak the rest of the hair. If your child has long hair, you will probably end up using an entire 16oz bottle of Cetaphil. You want to make sure every strand is saturated. Don't be shy.
Allow the Cetaphil to sit for a few minutes, and then start combing through the hair to remove any tangles with a wide-tooth comb. Grab a fine-toothed comb and continue to comb out the hair until you are no longer removing any cleanser. The more cleanser you comb out, the less time drying. (Hint: Grab another towel so you can wipe the cleanser from the comb.)
When you are able to comb through the hair without getting much cleanser on the comb, you can start the drying process. Blow dry the hair until it is completely dry. This is going to take about three times longer than drying hair after a shower. Make sure the hair is totally dry because this is what kills the lice.
This dried on cleanser needs to stay on the hair for a minimum of 8 hours. It's best to go to bed so there is a long enough period of time for it to be on the scalp and hair.
Once the cleanser has been on the hair for the minimum 8 hours, the hair can be washed as usual.
Super Duper Important!!! This process needs to be repeated three times, with each application one week apart.
Here's Why This Method Works: You are basically suffocating the live lice. Lice can hold their breath for up to 8 hours, which is why it's so important to make sure you leave the dried cleanser on for that long. This is also why it's so important to saturate the hair and thoroughly dry it. The process encloses the lice, thus suffocating them. So gross, I know. But it works.
This process kills live lice, but not their eggs. As the eggs hatch, a new batch of lice is born, so you need to continue to kill off those newly hatched lice. The trick is that those new lice don't start lying eggs for about 7-10 days, so you actually kill them before they can lay new eggs.
Some schools have a nit-free policy, in which you have to comb through the hair with a nit-comb. According to what I've read, this is not required (and is a whole lot of extra work). The method will work no matter what, and your child is not contagious after the first application, according to what I have read.
Getting Rid of Lice in the Home:
Here's some good news. Lice does not live long off the scalp, so they are not infesting your home. The clean up is actually quite easy and straight forward. You will want to follow these cleaning instructions each time you do the Cetaphil application.
Bedding & Stuffed Animals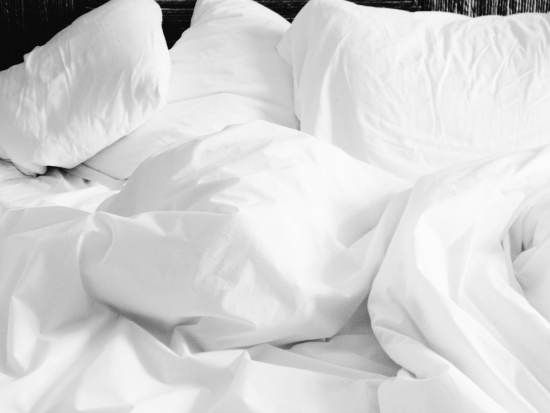 All you need to do is toss bedding into the dryer, on high heat, for 20 minutes. Lice cannot survive temperatures over 130°, so the heat from the dryer will kill any lice that may be on bedding.
Clothing & Towels
Any clothing sitting in the hamper can just be washed when laundry day arrives. Make sure your child changes into clean clothes after the Cetaphil application, and does not re-wear any clothing that has been worn (without washing) in the past 48 hours. If it's winter time when lice hits your home, toss coats and hats into the dryer, on high heat, for at least 20 minutes. Also wash wash towels, including those that were used during the Cetaphil application process.
Combs/Brushes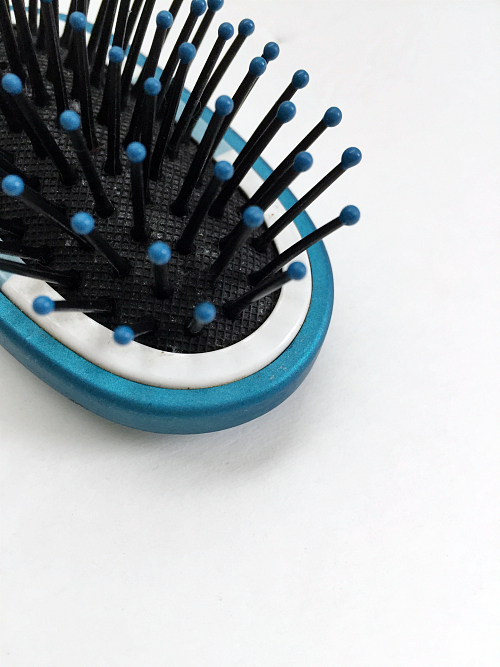 There are a couple methods you can use to disinfect combs and brushes. I chose to put them in boiling water for 10 minutes. Remember to do this each time you apply the Cetaphil.
General Cleaning
Vacuum carpets and upholstered furniture to remove any lice that may have fallen off the hair.
Just so you know, we have five members in our household, and no one else got lice, so you're not doomed to get it just because one person has it.
I hope you find this information helpful. If you have any questions, feel free to leave them in the comment section below.
Hoping you don't ever need this post-
Erin
Want to Follow Along with Lemons, Lavender, & Laundry?
Subscribe!
Social media more your style?
Facebook // Pinterest // Instagram // Twitter
Love it? Pin it!