Sharing some very thrifty organization hacks using items you'd typically toss in the trash.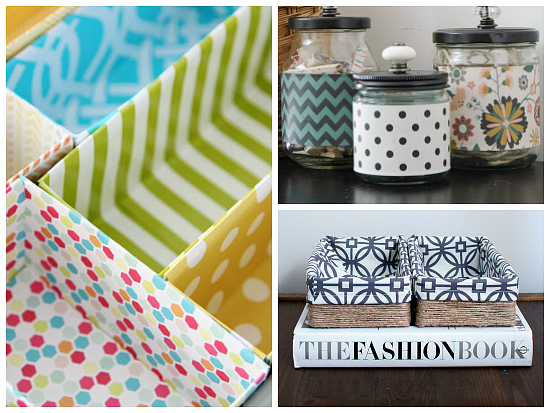 Stop! Don't throw out your cereal boxes… or tissue boxes… or soup cans…
And, heaven forbid, do not throw out those toilet paper rolls…
I think it's fair to say that most of us like an organized space. I'm not saying we all have organized spaces, but we sure do like them a lot. One of the hindrances to organizing is cost. Sure, we all want a pantry filled with beautiful glass jars showing off our brown rice and oats, but seriously, who has $5,000 to spend on glass jars. Not this girl.
Some of you may follow along with my $100 Room Challenges, in which case you may have seen how I used cardboard boxes, wrapped in wood paper, to hold pantry items…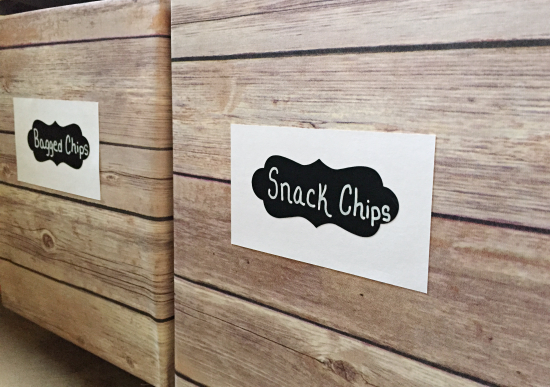 … or perhaps you saw this lint box made from a cereal box…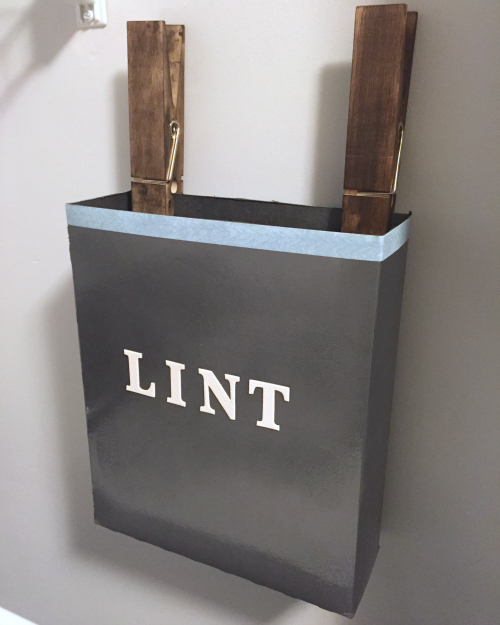 There are so many items we toss in the trash/recycle that can be used to get organized, so I asked some of my blogging friends for ideas on how they've organized their homes with items that typically end up in the trash.
Organization Hacks Using Boxes
Think of how many boxes enter your home each year: shoe boxes, diaper boxes, cereal boxes, delivery boxes; the list goes on and on… Instead of tossing them in the recycle bin, why not try some of these ideas?
Cereal Box Drawer Dividers via i Heart Organizing
Twine and Fabric Wrapped Kleenex Storage Boxes via Sustain My Craft Habit
Wrapped Boxes for Clothing Storage via The Boondocks Blog
Organization Ideas Using Jars and Cans
So, you just finished off all the nacho cheese dip and you're about to throw out the jar… don't. You can absolutely upcycle it with a little paper or twine. Check out these ideas!
Glass Jar Trinket Storage via Little House of Four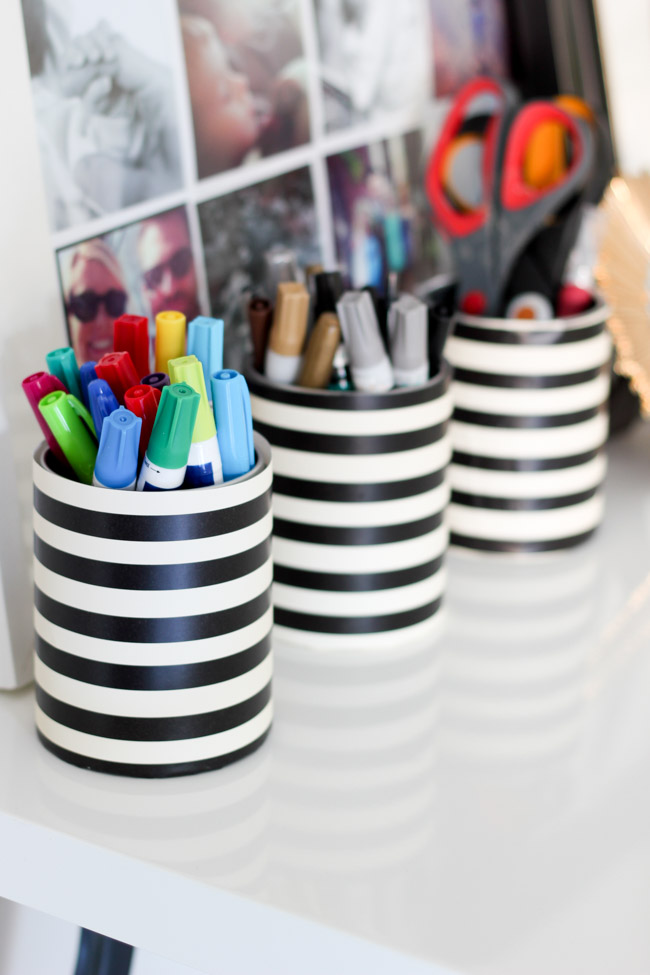 Tin Can Office Organization via Erin Spain
Fridge Command Center with Spice Containers via The Paper Mama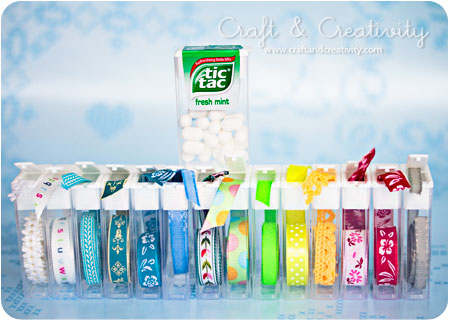 Ribbon Organization with Tic Tac Containers via Pretty Prudent
Coffee Creamer Pantry Organization via FrugElegance
Organization Ideas Using Toilet Paper Rolls
The first thought I have when changing a roll of toilet paper is not, "How can I reuse this?", but maybe I need to change my thinking 🙂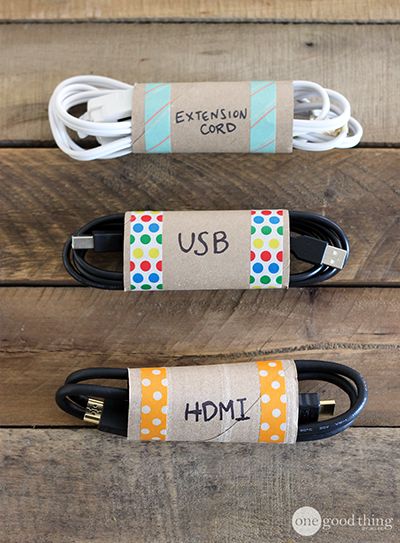 Cord Organization with Toilet Paper Rolls via One Good Thing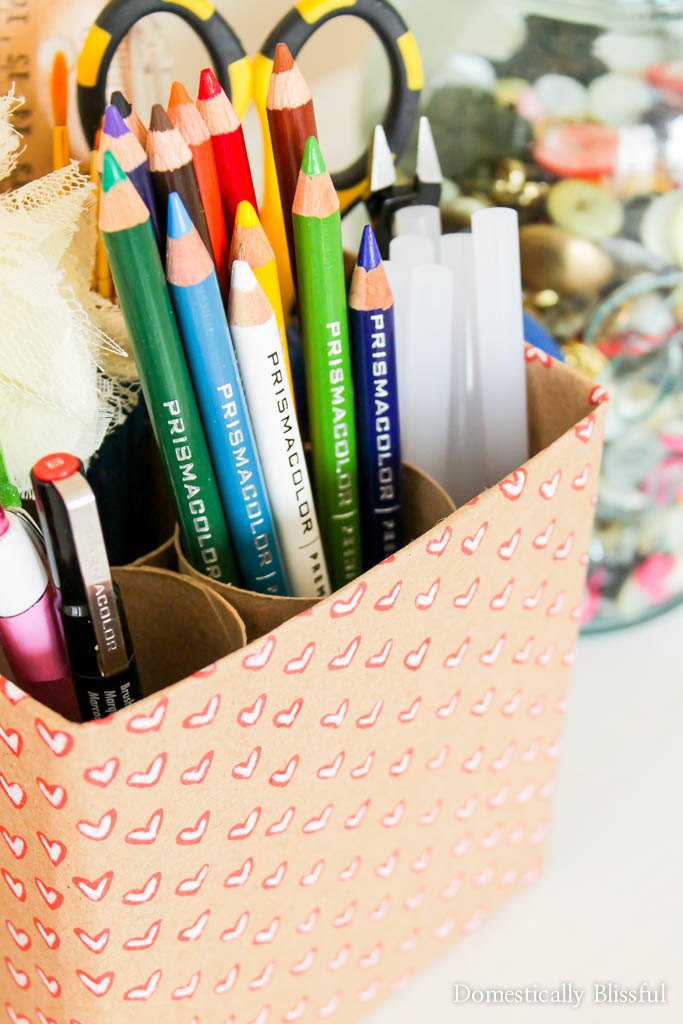 Tissue Box and Toilet Paper Rolls Writing Utensil Holder via Domestically Blissful
Organization Ideas Using Bags
Just like boxes, we bring home so many bags each year; whether from the grocery store, or gift bags accumulated during the holidays. I tend to reuse them for lining my trash cans or re-gifting, but this idea is brilliant.
Shopping Bag Organizer (or you could use gift bags) via Le Zoe Musings
I don't think I'll ever look at trash in the same way again 🙂
Love it? Pin it!