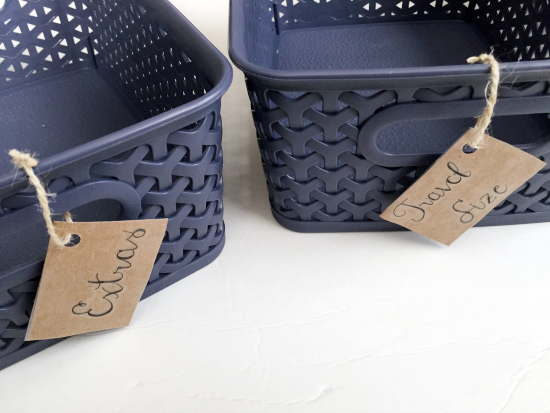 For those of you that are just joining in, today is reveal day for our linen closet; which is the space I chose to work on for this month's $100 Room Challenge. Let's take a look back at what the linen closet looked like a few weeks ago…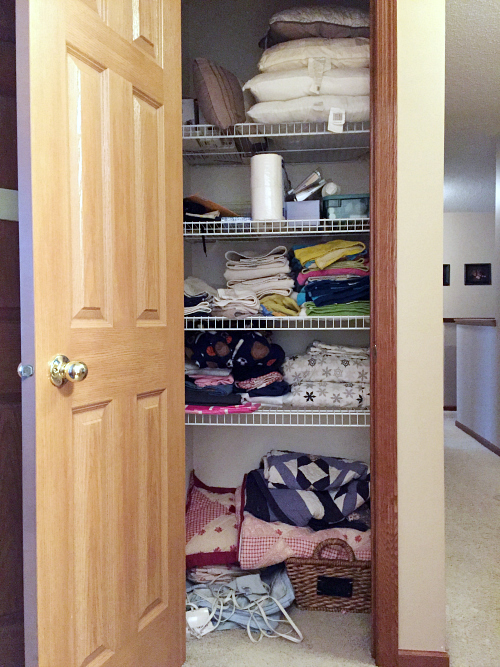 Disheveled.
During week one, I shared my goals for the space, so let's see what was accomplished.
Goals for the $100 Linen Closet Makeover
Organize the Linen Closet
One of the first things I did was take everything out of the closet. I think this is a great idea in any space you're looking to organize. With everything cleared, you can go through each item and choose if it's best to keep it, toss it, or donate it… Like, why have I been saving a travel size mouthwash with 1/2 teaspoon of mouthwash in it? Toss. I also had a nebulizer my son used, but hasn't needed in years, so I'm looking into donating it to a place that accepts medical supplies. (Got any ideas?)
For tips on cleaning out a closet, check out week 4 of our 8 Week Cleaning Challenge!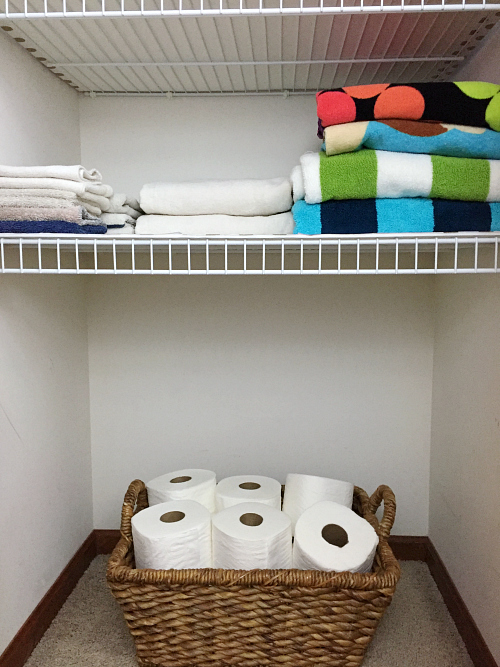 I also learned that if you place your folded towels with the folded end facing outward, it looks a whole lot better than having the ends facing out.
Update the Wire Shelving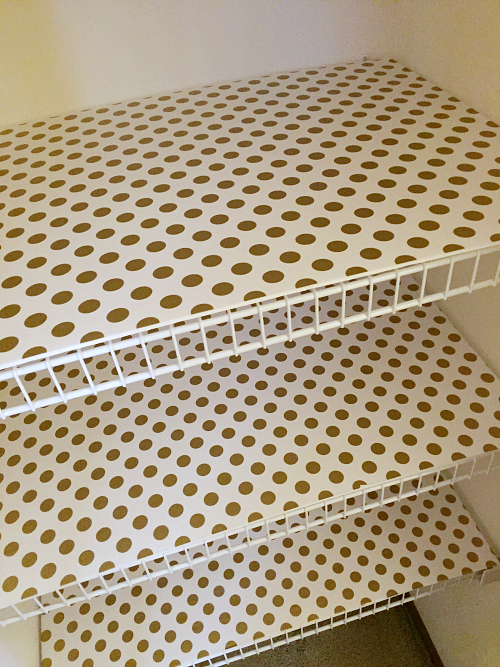 With everything out of the closet, I was able to cover the wire shelving in week 2. I grabbed 4 pieces of foam board from the dollar store, covered it with wrapping paper… and for $4.00, I was able to update the shelving.
Add Storage to the Linen Closet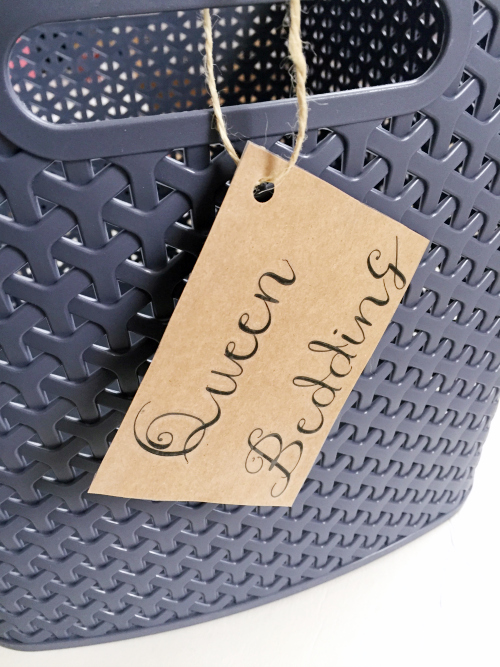 I am a huge fan of spray painting dollar store bins for storage. I did it in my pantry, in our coat closet, and in our master bathroom. This time around, however, I decided to actually purchase some storage bins; no spray painting involved. I found the bins in various sizes at Target.
Link to Large Bins // Link to Small Bins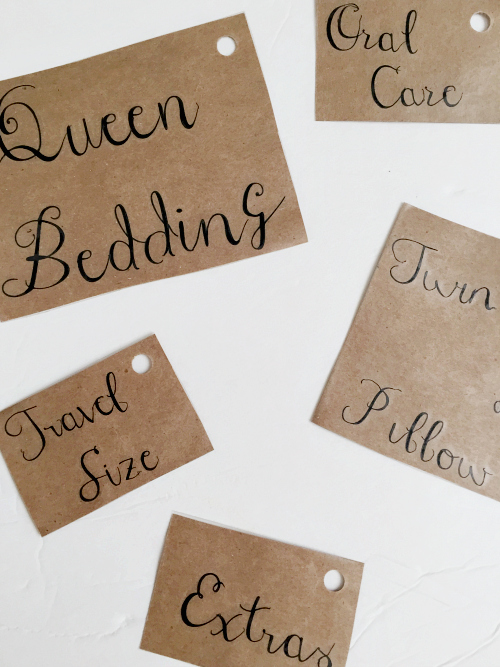 Since I'm a huge fan of labels, I grabbed a paper grocery bag and used my Cricut to cut some black vinyl for the lettering. I then covered the labels with clear contact paper so it would be a little more durable. I attached it with a bit of twine, and was good to go.
If you do not own a vinyl cutting machine, you can also purchase letter stickers to accomplish the same goal.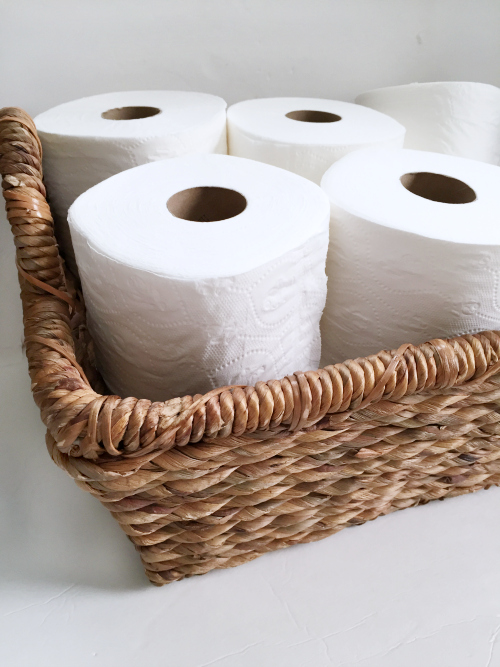 For the extra toilet paper, I used the wicker basket I already had in the linen closet and filled it up.
New Linens
I never did get around to shopping for new linens, but I have some of my budget remaining, so this is on the to do list for a future time.
So… here's the linen closet today: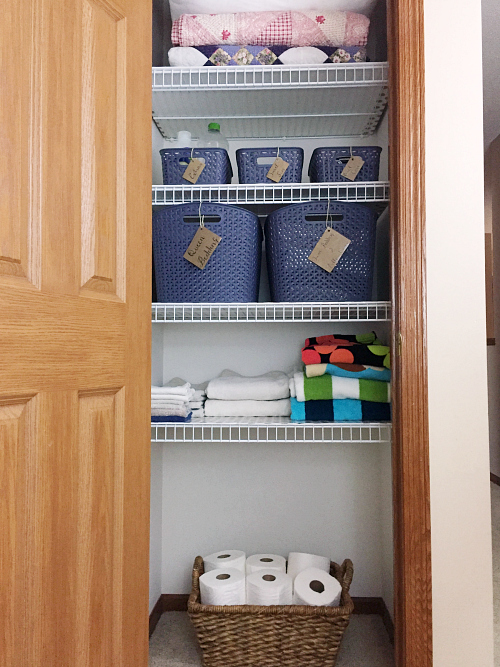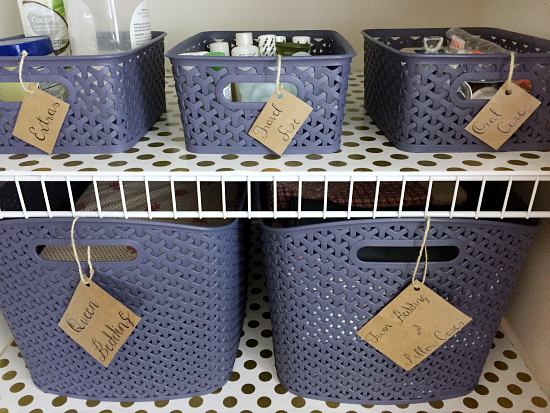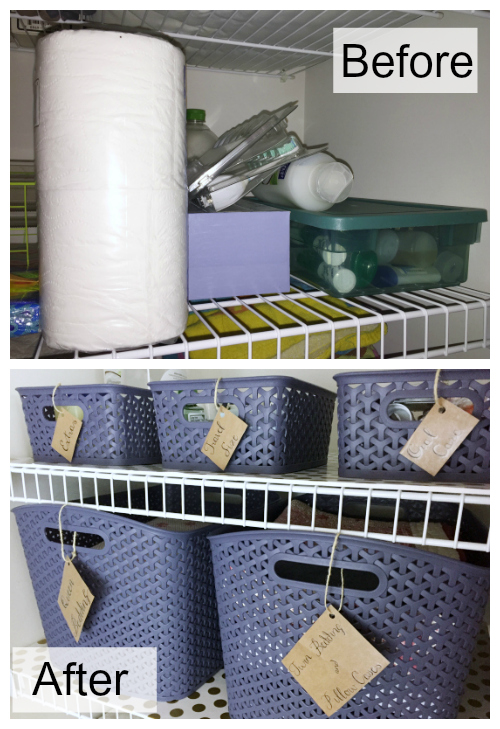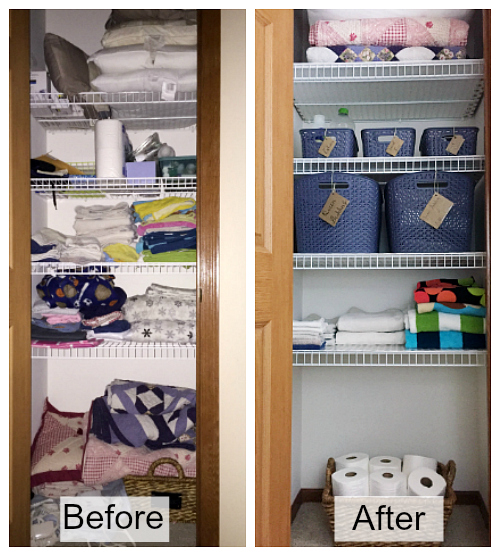 The Budget
We left off having spent a total of $4.00 on the foam board shelving. Here's the final costs…
Labels: FREE
Total Spent: $45.75… That's $54.25 UNDER budget!!!
I love when I come in under budget!
Next month will mark my 10th $100 Room Challenge, so I've asked some of my blogging friends to join in the challenge. I am so excited!!! You will be able to follow along with some amazing bloggers and see how they use $100 to makeover a space in their homes.
Wanna Catch Up?
Week 1 // Week 2 // No Week 3 // Week 4
Love it? Pin it!