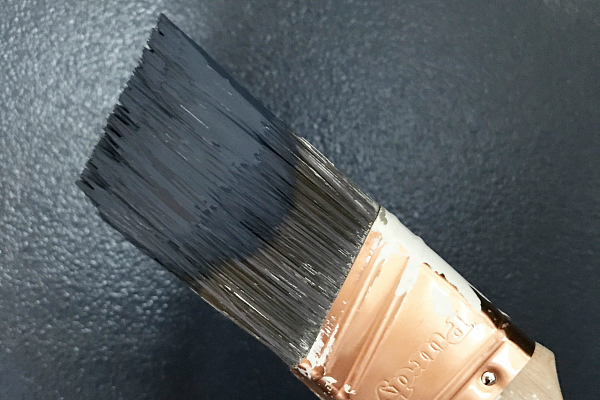 Before this post begins, I would like to ask for thoughts and prayers for those in the line of Hurricane Florence. We have several challenge participants that are affected and have needed to evacuate.
Oh, how I desperately wanted to share a full tutorial with you today because our vanity is so close to being done, but alas, it needs about 24 more hours before it can be put back together again. Expect a full tutorial later this week.
UPDATE: Full tutorial HERE.
This week's progress report is going to be short and sweet, but progress is definitely being made.
1.) Fixed the Shower Door
Remember that broken shower door I shared last week? I thought for sure a tear down was gonna take place, but instead, I fixed it. I still would love to cover this shower with a curtain (because I don't love frosted doors), but if the budget doesn't allow for it, the shower is now fully functional. Cost: FREE
2.) Took Down the Valance
One of my goals was to remove the window valance. It was definitely outdated. It took me all of 1 minute, and I can cross it off my list. Although they have plastic anchors that were holding the screws into the drywall, and they are not coming out easily. Suggestions? Cost: FREE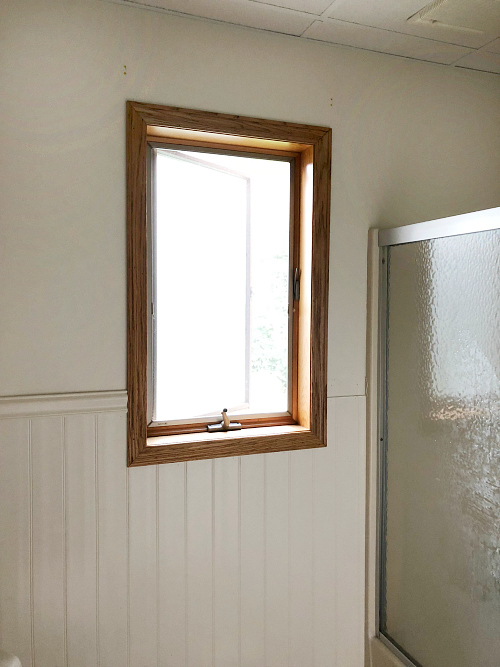 3.) Removed the Cabinet
I discussed being completely stumped by this cabinet on the wall. I didn't like it, but I didn't think I could remove it because it dug into the chair-rail. I got messages and comments encouraging me to remove it anyway and see about replacing the chair-rail… and, you guys, it made so much more sense. That cabinet was just not meant to be, so down it came. YAY! Cost: FREE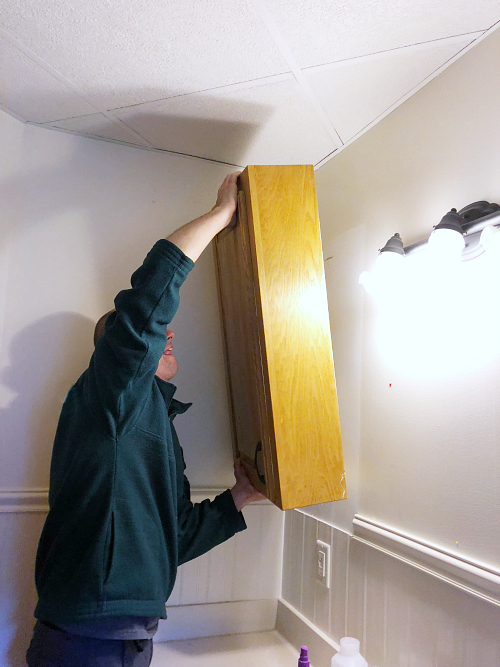 I am currently trying to find matching chair-rail. No luck at place #1, but I have several places to check. If I truly can't find it, my son has chair-rail in his room that we were planning to take down anyway, so we could use that (just more work, but also free 🙂 )
4.) Vanity Makeover
The vanity is almost done. So very, very close. I still need to apply a coat of polycrylic and spray paint the hardware. Other than that. Done. Here's an image of its current state: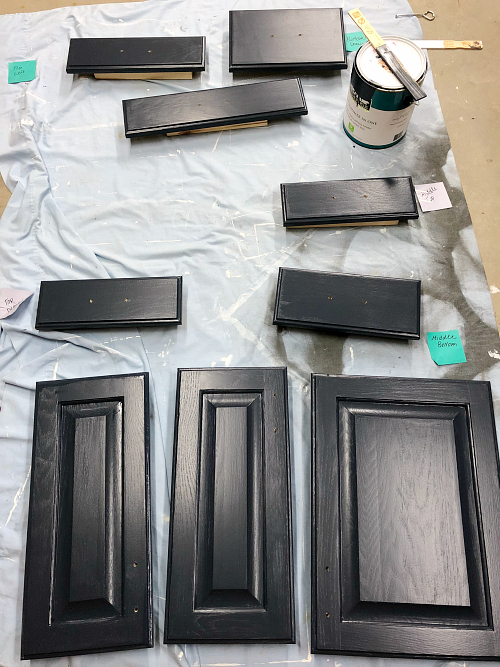 Cost Breakdown:
Supplies: Paint Brush, Foam Roller, Painter's Tape, Etc. FREE (Already Had on Hand)
Primer: FREE (Already Had on Hand)
Paint: FREE (Using leftover paint from our entry makeover last year)
Polycrylic: FREE (Have some leftover and found even more at the recycle center)
Spray Paint: $5.89 (I actually had a rebate check from Menards for $5.14 (from 2016 that they still accepted, so I actually only spent $0.75 🙂 )
Total Spent So Far: $5.89
Stayed tuned for the vanity makeover later this week… and follow along on Instagram for updates throughout the week.
Week 1 // Week 2 // Week 3 // Week 4
Want to Follow Along with Lemons, Lavender, & Laundry?
Subscribe!
Social media more your style?
Facebook // Pinterest // Instagram // Twitter