Sharing a recipe for any easy DIY Floor Cleaner that works amazingly well, with hardly any effort at all.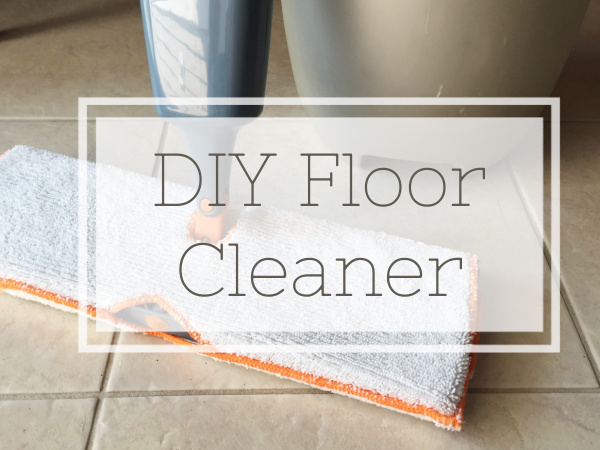 Last week, I revealed our laundry room makeover, and while it looks pretty amazing at the moment, there were some dirty jobs that had to be completed… like washing the floor under the washing machine. So gross! Let me show you a picture of what our linoleum looked like… but prepare yourself. It is not pretty…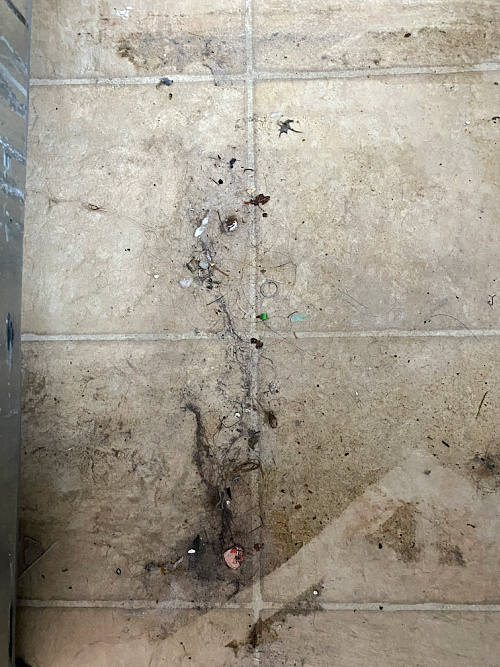 I decided to try a new floor and tile cleaner this time around… mainly because I had bought a bottle of Sal Suds to make my own dish soap, and wanted to try it out in other areas of my house.
What You Need To Make DIY Floor Cleaner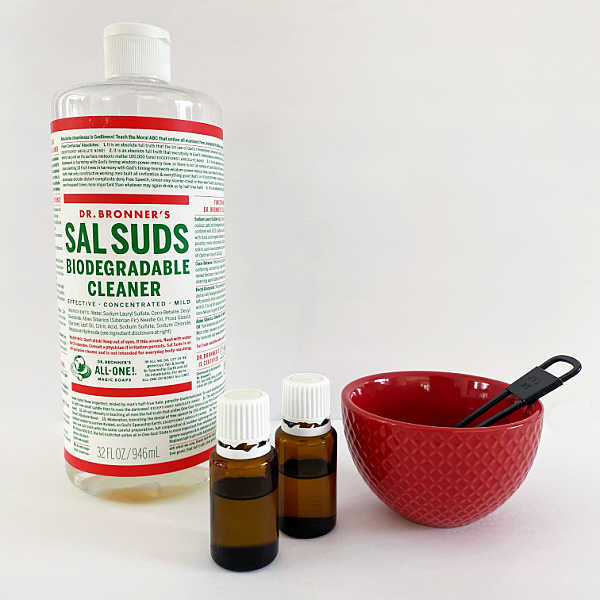 Affiliate links may be used. Please see our advertising disclosure for more information.
Water
Essential Oils (Optional)- I used Pine & Lemon. Not sure where to buy essential oils? Check out this post.
How To Make DIY Floor Cleaner
I made a 3 gallon solution of this floor cleaner, however, you can adjust the amounts based on how much you are making.
Start by adding 1/2 Tablespoon Sal Suds to a small bowl. (This equates to 1/2 teaspoon per gallon of water you are planning to use. Truly. You don't need much.)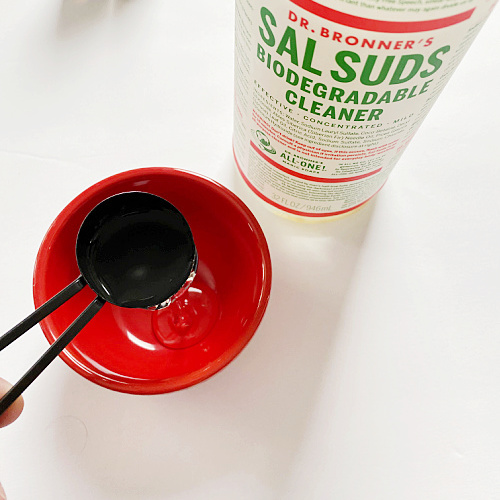 This next step is completely optional, however, I love adding essential oils to my cleaning products for a little extra cleaning power. Sal Suds already has Fir and Spruce Essential oils in it, so I enhanced it with few drops of Pine and Lemon (10 drops of each). Give this a little stir. You will notice the consistency of the Sal Suds change as you stir.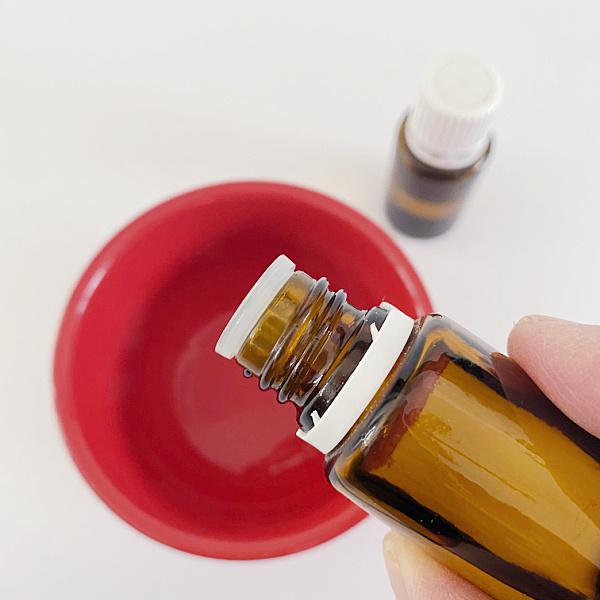 You can now fill your cleaning bucket with warm water. I added about 2 gallons of water and then poured the Sal Suds/essential oil mixture in as I added the last gallon. Make sure to rinse the bowl as you fill in order to get all the cleaning solution in the bucket.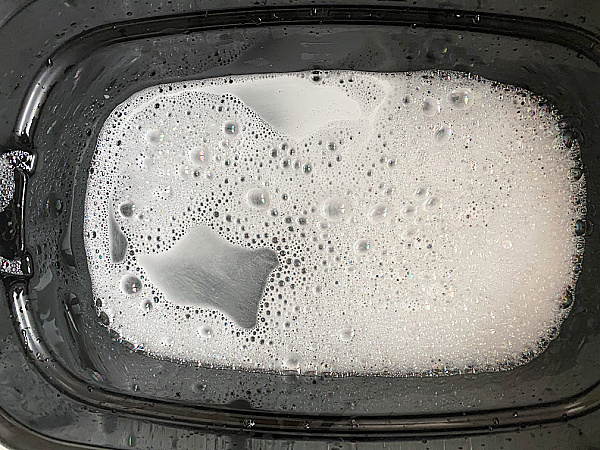 Grab your mop or sponge and start cleaning. I actually found this solution to work with hardly any effort at all.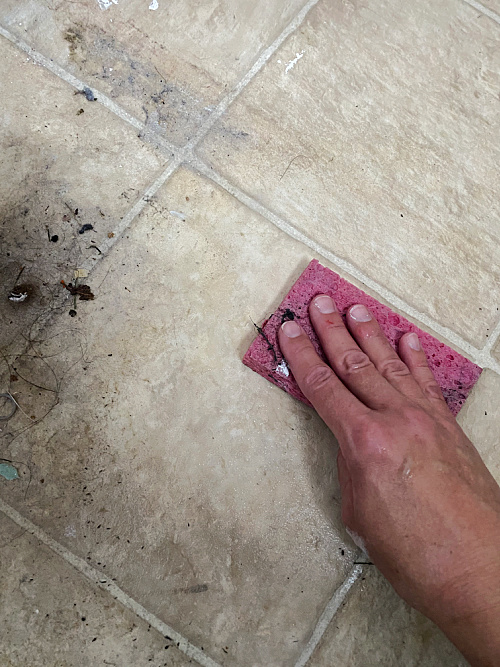 Ready to see the results… achieved in about 2 minutes?!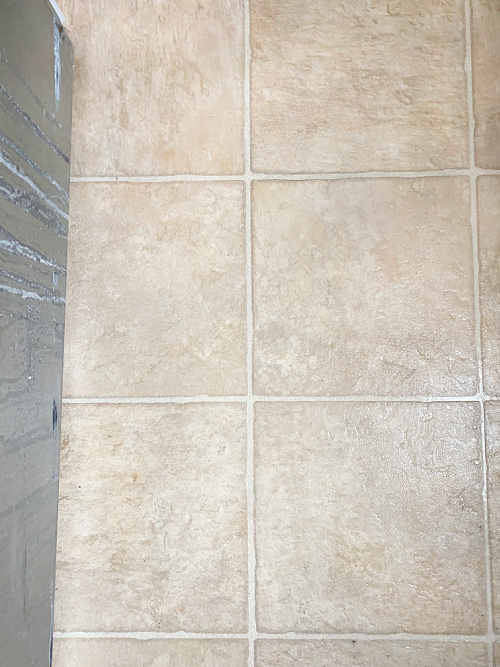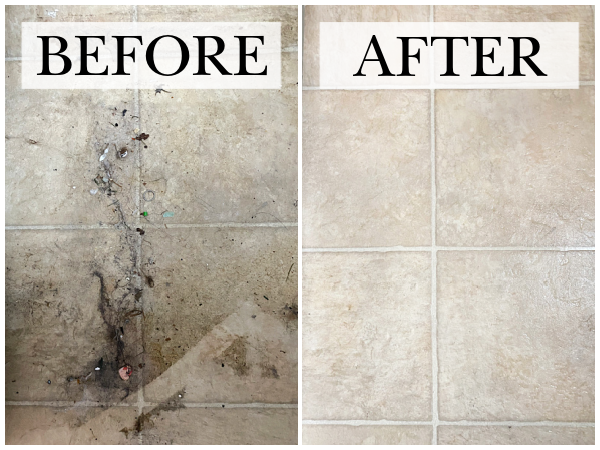 This DIY floor cleaner is not only incredibly easy to make, it works so well!
Love it? Pin it!