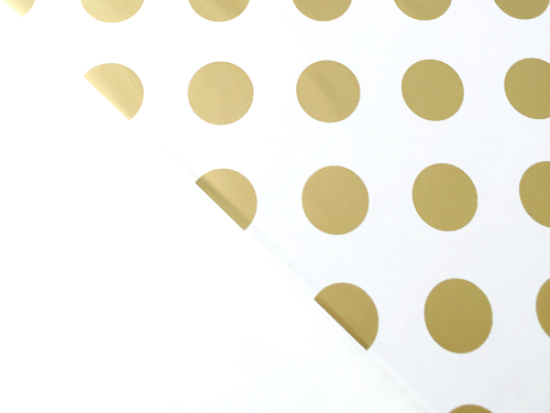 During the month of December, I am working on our linen closet for the $100 Room Challenge. One of the first things I wanted to tackle were the wire shelves. Wire shelving makes me want to scream. I don't get it. Things are always falling through the cracks and tipping over on the uneven surface. Frustrating. In the past, we have made wood overlays to cover up the wire shelving, and I absolutely LOVE the way these shelves have turned out.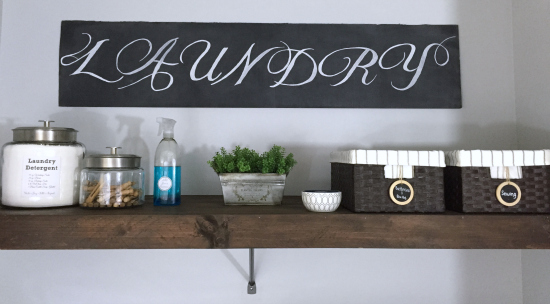 Yep. That "wood shelf" is actually just an overlay sitting on top of the original wire shelving. Can you even believe it? While I have fallen in love with this look, it seemed a bit much to put them into a linen closet. After all, it's a tiny closet that only gets opened when someone needs a clean towel or more toilet paper. Still, I wanted to cover up that wire shelving with something. Enter: Foam Board. Yes. You heard me right. I'm making foam board shelves in the linen closet. Let's go.
Here's What You'll Need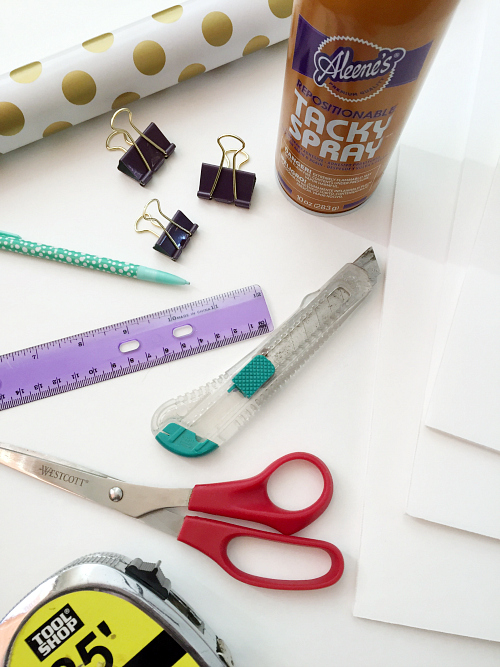 Directions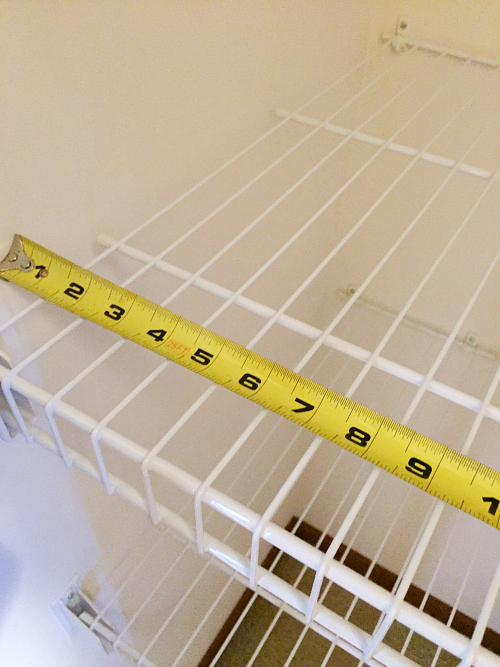 You want to start by measuring your current shelves. Mine measured 20″ x 30 1/2″ and I could not even believe it when the foam board measured 20″x 30″. What?! I didn't even have to cut the board to size?! Hallelujah! If you happen to have a smaller shelf size, you are going to need to cut the foam board down to the appropriate size. Make sure to check your measurements for accuracy.
Truthfully, you could just lay the foam boards on your wire shelves and call it a day, but I wasn't super excited about plain, white foam board shelves, so I decided to cover them with wrapping paper. (Other ideas would be to paint the foam board or cover it in contact paper, which was my original idea, but contact paper is 2 inches shorter than what I needed. Bummer. I also thought about covering it in fabric, but that can get expensive.)
From the wrapping paper, cut out a piece with an extra 1/2 inch on each side. So, for my 20 x 30 inch foam board, I would cutout 21 x 31 inches. This allows for wrapping the paper around the sides. (The width of my wrapping paper did not allow for a wrap-around, so I just wrapped the length.)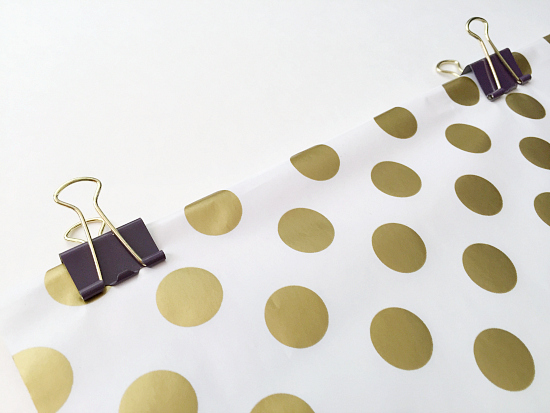 Using binder clips, adhere your wrapping paper to the foam board. The reason for this is so that you can get your pattern straight, and lined up appropriately.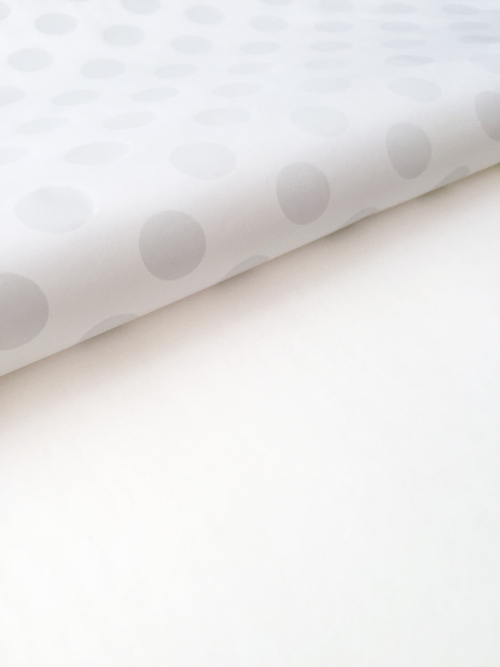 Lift the wrapping paper up over the clips…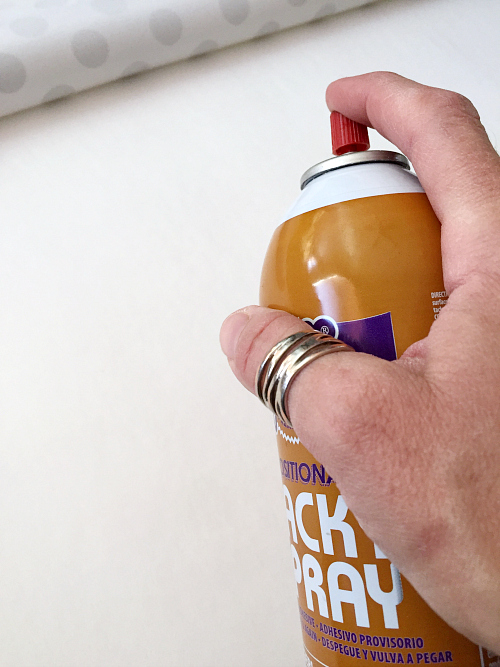 … and spray the foam board with some adhesive spray. (FYI, adhesive spray should be used in a well-ventilated area. Make sure you read the instructions for proper use.)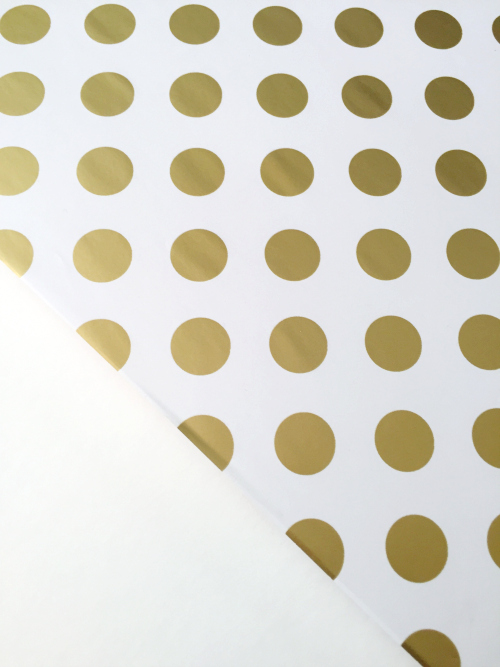 Then smooth your wrapping paper onto the board (I used a ruler to help smooth it down), wrapping that extra 1/2 inch around the edges. Unclip the paper and spray underneath the part where the clips were holding it.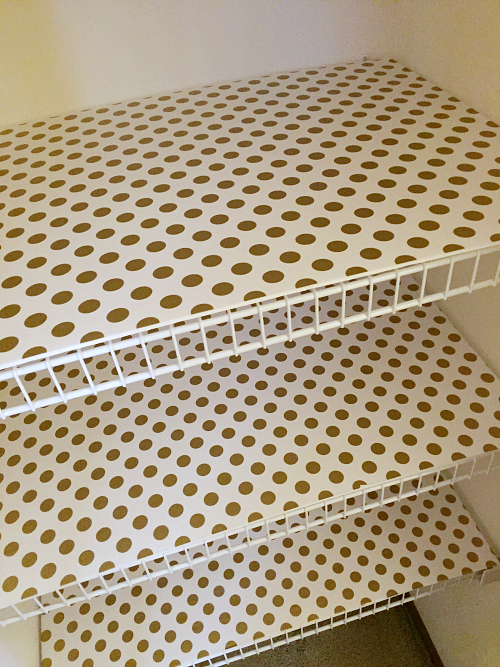 Lay your wrapping-paper-covered foam boards onto the shelves, and you're done.
Budget… So Far
Being that this is a $100 Room Challenge, I like to keep you up to date on how much money I've spent. Here's this week's budget:
Foam Board x4- $4.00 ($1.00 each)
Wrapping Paper- FREE (I already had it on hand)
Adhesive Spray- FREE (I already had it on hand)
Total Spent So Far= $4.00 (Not bad!)
You can follow the linen closet progress here:
Week 1 // Week 2 // No Week 3 // Week 4
Want to Follow Along with Lemons, Lavender, & Laundry?
Subscribe!
Social media more your style?
Facebook // Pinterest // Instagram // Twitter
Love it? Pin it!