I hope you have found the last couple weeks of round-ups to be helpful as you tackle spaces for the "8 Week Cleaning Challenge". As you may know, we are cleaning the laundry room for week 3. Since I recently redid our laundry room for the One Room Challenge, I've gotta say, it's still looking pretty clean and organized. Hallelujah! Here are some cleaning tips and tricks for keeping your laundry, and laundry room, clean:
I found this amazing recipe for DIY Stain Remover, and it works beautifully! Wanna know something weird? I use blue Dawn dish soap for making the stain remover. You can see a new batch in my laundry room reveal pictures. The solution is blue, right?
After sitting on my shelf for a couple days, it's clear.
Am I the only one fascinated by this? Probably. But I had to share 'cause I think it's a little crazy. Here's the post on how to make this amazing stuff:
I am always looking for new DIY cleaning products. I like knowing what's IN my stuff. I tried making my own laundry detergent, and I love it!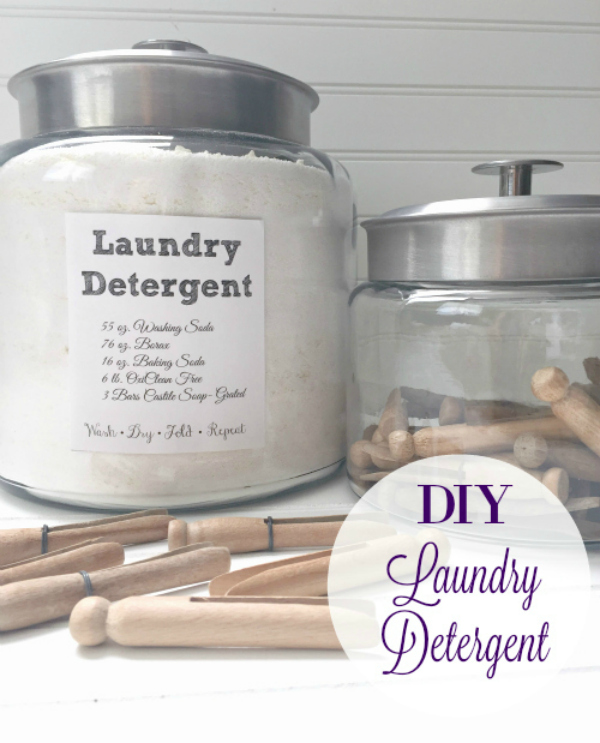 Dryer sheets can cause residue to build up in your dryer, so I made these DIY Wool Dryer Balls to take their place and reduce drying time:
I know I shared this when you were cleaning up the bathrooms, but if you find some of your laundry smelling a bit like mildew, try this:
Onto the appliances… Have you ever washed your washing machine? I know it may sound silly, but you really should clean it. Here's how you do that:
Yep, the dryer needs cleaning too… Here's the "how to":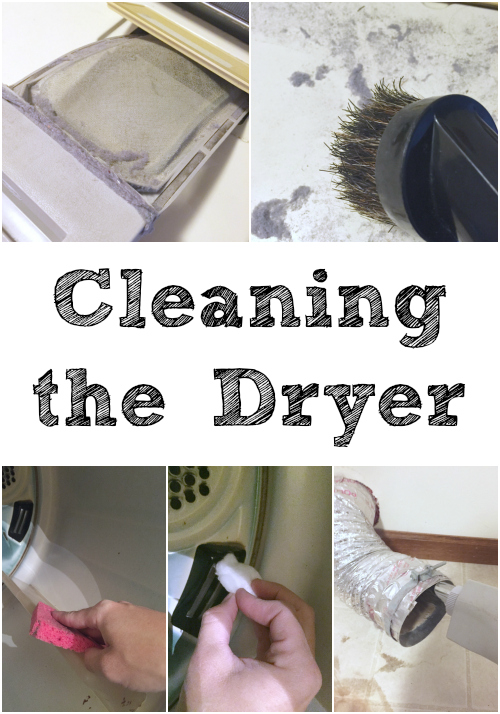 Good luck getting your laundry room in tip-top shape this week!
Erin
Want to Follow Along with Lemons, Lavender, & Laundry?
Subscribe!
Social media more your style?
Facebook // Pinterest // Instagram // Twitter