This is the last week of the 8 Week Cleaning Challenge, and we're focusing on the kitchen. Let's face it, there is a lot to do in this room. For our "cleaning tip" today, I thought I'd do one last round-up, providing links to tutorials that will help you get everything, from your dishwasher to your garbage disposal, clean. Let's get started!
Do you ever get hard water/mineral deposits building up on your faucet? Here's how you can get rid of them:
If you have a porcelain sink, then you know it can easily stain. This is one of my favorite cleaning tips because it worked so well: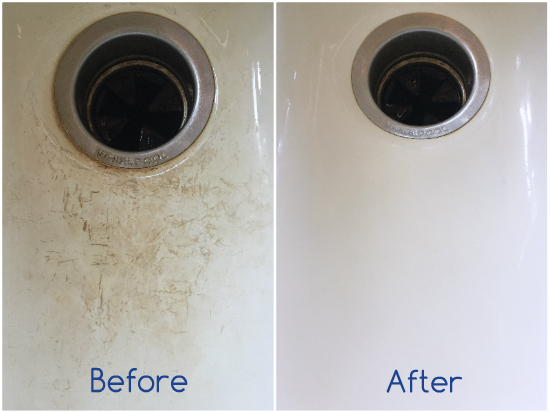 We don't often think about our garbage disposals until they give off an odor. Here's a simple way to keep it clean and fresh:
I'm pretty sure something splatters in my microwave at least once a week. Here's a simple way to get your microwave looking good as new:
Here's another trick that I just love (well, I love how good my stove top grates look after cleaning them, not so much the smell I must endure to get them so clean…)
Cleaning Stove Top Burner Grates
If you're a coffee drinker, like myself, you may notice your coffee maker getting a little grungy with time. Here's a tutorial on getting your coffee maker clean.
You may never think about cleaning you dishwasher, after all, it is used to clean dishes. Truth is, you should clean it every once in awhile to keep it fresh. Here's the how-to:
Photo credit: David Locke / Foter / CC BY
Do you have any tarnished silverware lying around? This super easy trick will get it shiny in no time at all:
I hope all these tips are helpful as you clean and organize your kitchen this week. Remember to stop by tomorrow as I'm sharing this month's $100 Room Challenge Reveal!
Erin
Want to Follow Along with Lemons, Lavender, & Laundry?
Subscribe!
Social media more your style?
Facebook // Pinterest // Instagram // Twitter